RC Components Named Official Race Wheel Of PDRA
RC Components Named Official Race Wheel Of PDRA
RC Components was named the official race wheel of the PDRA series this week. Watch all PDRA events live on FloRacing.com
Feb 6, 2023
by Drag Illustrated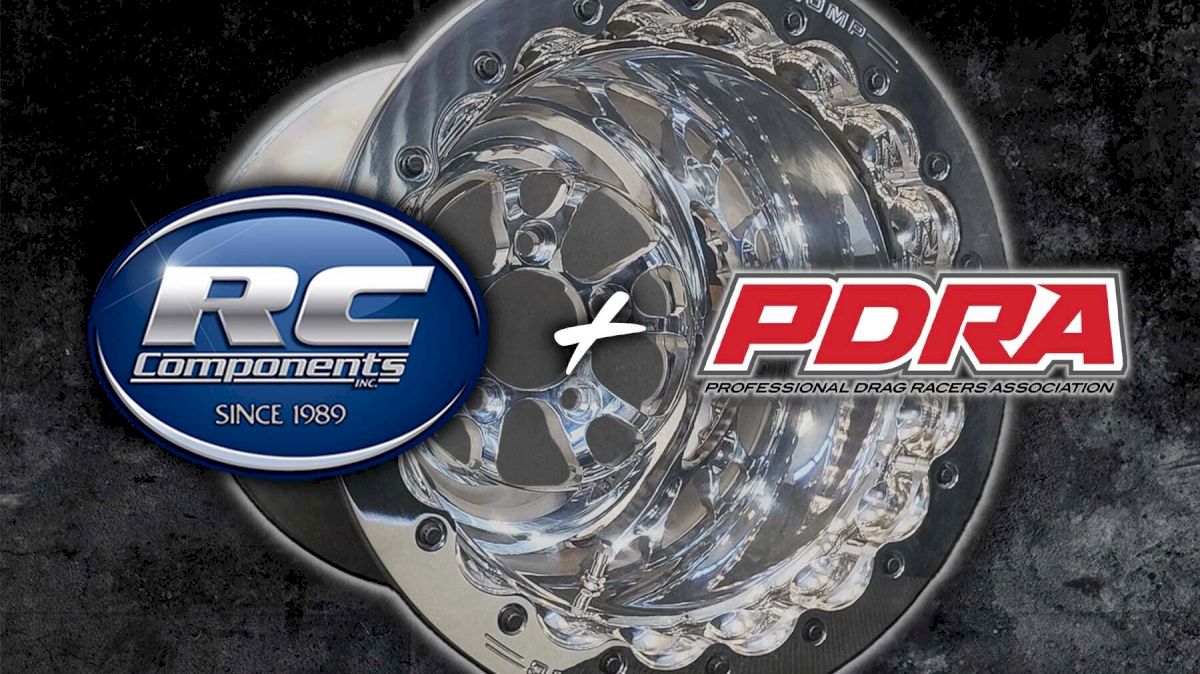 RC Components, a longtime manufacturer of racing wheels, has been named the Official Race Wheel of the Professional Drag Racers Association (PDRA), series officials announced today. RC Components is the latest company to sign on in support of the PDRA's 10th anniversary season.
"We're honored that RC Components chose the PDRA to help reach new customers in 2023," said Will Smith, marketing director, PDRA. "Our racers are always looking for innovative new products that will lead to performance gains. RC Comp's lightweight wheels are sure to start popping up on PDRA racers' cars this season."
"RC is very excited to partner with PDRA for the business side of it, but I'm personally even more excited to be a part of it," said Rick Ball, president and founder, RC Components. "Being a drag racer for almost 50 years now, I've seen a lot. Watching PDRA start up in 2014 and grow so quickly was so exciting. The grassroots racing is going strong, so I knew I wanted to be a part of that growth. I've been to a few of their races over the last couple of years and seeing the growth of PDRA, we knew we had to be on that train. All aboard. Let's go racing."
RC Components offers a range of products for cars and motorcycles. One of the company's objectives with the PDRA partnership is introducing the new F-5 one-piece forged beadlock wheels to PDRA teams.
"Our new F-5 one-piece forged beadlock wheels are the latest game changer from RC Comp," said RJ Clutter, sales representative, RC Components. "They showcase superior strength, top-of-the-line quality, and they carry an SFI 15.1 and 15.3 rating. We know the importance of wheels being lightweight and strong. These are the strongest, stiffest beadlock wheels to ever come from RC Comp, and they are exactly what you need to get that competitive edge."
While RC Components wheels are available online at www.ShopRCComponents.com, the company also plans to have reps at around half of the PDRA's eight championship events this season.
The 2023 PDRA season will kick off March 30-April 1 at the East Coast Nationals at GALOT Motorsports Park in Benson, North Carolina.
ABOUT THE PDRA Based in Fredericksburg, Va., the Professional Drag Racers Association is the top sanctioning body in the United States for the sport of eighth-mile drag racing. The PDRA's professional categories include Pro Boost, Pro Nitrous, Extreme Pro Stock, Pro Nitrous Motorcycle, Pro 632, and Pro Street. The series also features sportsman racing in Top Sportsman, Top Dragster, Pro Jr. Dragster and Top Jr. Dragster. The 2023 PDRA schedule consists of eight national events, plus the Summit Racing Equipment PDRA ProStars. For more information on the PDRA, visit www.PDRA660.com.