High Limit Racing
Sprint Car Stars Already Committing To High Limit Sprint Car Series
Sprint Car Stars Already Committing To High Limit Sprint Car Series
Some of Sprint Car racing's biggest and brightest stars are already announcing their intentions to compete full-time with the High Limit Sprint Car Series
Jan 18, 2023
by Rob Blount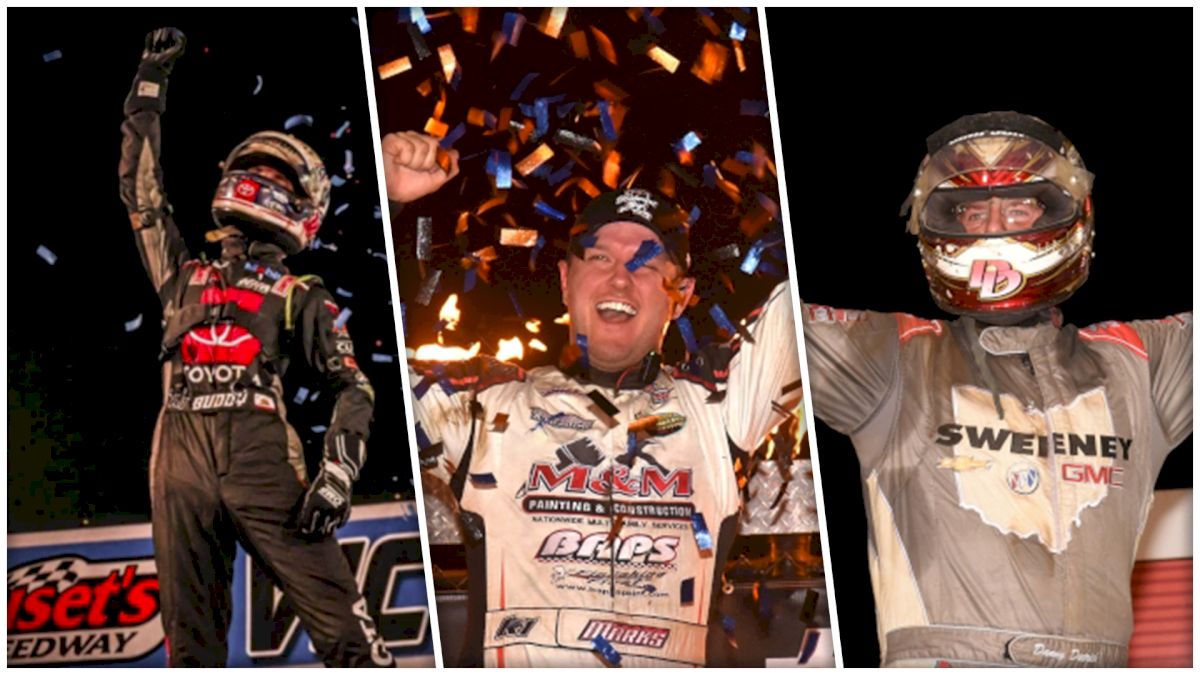 With the start of the inaugural season for the new High Limit Sprint Car Series just around the corner, quite a few of Sprint Car racing's best and brightest stars from all over have begun to announce their intentions to compete full-time.
Series co-owner Kyle Larson and Rico Abreu were among the first to commit to the full season, which kicks off with a non-points race at Tulare, California's Thunderbowl Raceway on March 21st. The first points race will take place on April 11 at Kansas' Lakeside Speedway and will pay $50,000 to the race winner.
Most recently, Pennsylvania's Danny Dietrich has announced that he will be running full-time with the series in 2023. Dietrich said he will be racing in a car owned by Randy Gass. Dietrich is a five-time winner with the World of Outlaws, an 18-time winner with the Tezos All Star Circuit of Champions, and also won the 2016 National Open at Williams Grove Speedway.
Fellow Pennsylvania native Brent Marks has also announced his intentions of running the entire inaugural High Limit schedule. Marks had a breakout year in 2022 winning the $100,000 Historical Big One and the $175,000 Kings Royal just days apart at Eldora Speedway. Marks has 12 World of Outlaws victories and nine Tezos All Star Circuit of Champions wins. Marks also scored the win in the 2019 National Open, giving him three crown jewel victories to his name.
Monrovia, Indiana's Justin Peck will also be running full-time this year. Peck finished second in points to Tyler Courtney with the Tezos All Star Circuit of Champions in 2022 with eight victories. Peck has 13 total ASCoC wins throughout his career dating back to 2017. Peck also ran the inaugural High Limit race at Lincoln Park Speedway in 2022 and finished 11th.
Also committing to the entire inaugural schedule is the inaugural High Limit winner, Michael "Buddy" Kofoid. The California native started ninth and drove to the win at Lincoln Park Speedway back in August, beating Justin Sanders by 2.367 seconds to take the victory. Kofoid has one World of Outlaws victory coming at the Huset's Speedway last year. He also has two Tezos All Star Circuit of Champions victories which came in 2019 and 2020.
Those drivers all join Rico Abreu who announced his intentions to compete the entire season a few weeks ago.
The inaugural High Limit Sprint Car Series will open its season with its first official points race on April 11 at Lakeside Speedway. The series will be back in action two weeks later at 34 Raceway. The inaugural season will also consist of races at Kokomo Speedway, Wayne County Speedway, Tri-City Speedway, Eagle Raceway, Grandview Speedway, Huset's Speedway, Lernerville Speedway, Bridgeport Motorsports Park, and the season will conclude at Lincoln Park Speedway on October 10.
Inaugural High Limit Sprint Car Series Schedule
| | | |
| --- | --- | --- |
| Date | Track | |
| March 21 | Thunderbowl Raceway | Non Points |
| April 11 | Lakeside Speedway | $50,000 to Win |
| April 25 | 34 Raceway | |
| May 2 | Kokomo Speedway | |
| May 16 | Wayne County Speedway | |
| May 31 | Tri-City Speedway | |
| June 6 | Eagle Raceway | |
| July 25 | Grandview Speedway | |
| August 15 | Huset's Speedway | |
| September 26 | Lernerville Speedway | $50,000 to Win |
| October 3 | Bridgeport Motorsports Park | |
| October 10 | Lincoln Park Speedway | |