2023 High Limit Sprint Series at Lakeside Speedway
Rico Abreu Confirms He Will Run Full High Limit Sprint Schedule
Rico Abreu Confirms He Will Run Full High Limit Sprint Schedule
Rico Abreu announced Tuesday that he will compete in every High Limit Sprint Car race in 2023.
Dec 22, 2022
by Tyler Burnett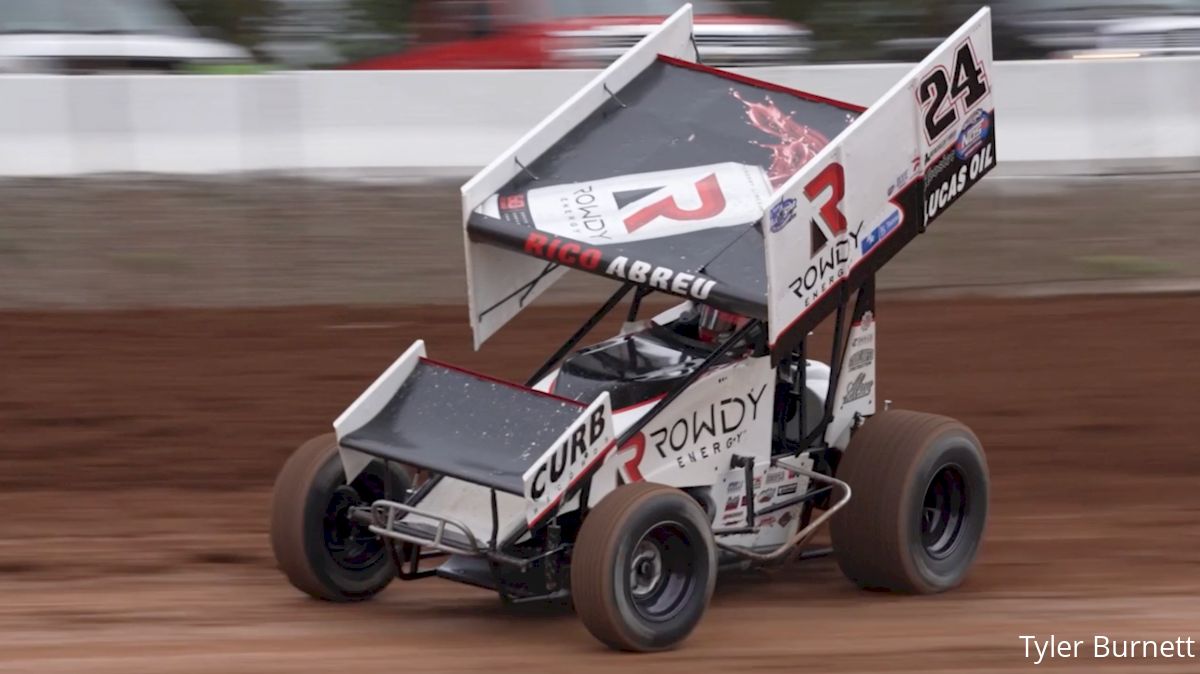 Rico Abreu became the first 410 winged sprint car driver not named Kyle Larson to confirm he is running the entire High Limit Sprint Car Series schedule in 2023. Abreu made the announcement during a live stream on David Gravel's Youtube page on Tuesday evening.
"It's exciting for a sprint car team owner and a sprint car driver that is competing at this level." Abreu said. "I'm going to every High Limit Race, I'm going to try to hit every World of Outlaws Race, not full-time, but the majority of them, and also the All Star races that make sense. I plan to run my true outlaw schedule and this is huge for sprint car racing."
Abreu did indicate that he will likely miss the non-points counting event on March 28 at Tulare Thunderbowl Raceway.
2023 𝐅𝐔𝐋𝐋 𝐒𝐂𝐇𝐄𝐃𝐔𝐋𝐄

To learn more on the 12 race schedule and insight regarding the non points race @TulareRaceway, read here —> https://t.co/XedhflBRLX pic.twitter.com/7h4nD8OlVJ

— High Limit Racing (@HighLimitRacing) December 15, 2022
Abreu also said he was excited to race in the Eldora Million during the longstanding Kings Royal weekend in July. He told Gravel he plans to begin his 2023 winged sprint car schedule in March at Volusia.
Rico still has a busy winter ahead. Despite not being on the initial entry list release for the Lucas Oil Chili Bowl Nationals, Rico did playfully confirm on Twitter he will be returning to Tulsa to chase his third Golden Driller trophy during the week of January 8-14.
690 entries in last two years and nobody has used the #24

Let's change that @cbnationals 🤝🏼 https://t.co/c4iXcQg03j pic.twitter.com/hxXVzZJJfL

— RICO (@Rico_Abreu) December 16, 2022
"The Chili Bowl is everything to me. It's a race I started my career at," Abreu said on Gravel's live stream. "I go there because of the people who have season tickets for the last 30 years, and sit in the same seats every year. I go there because I want to win another one, and the golden driller is sitting on my mantel and I look at it every single day, and it's a place that has hit my heart hard."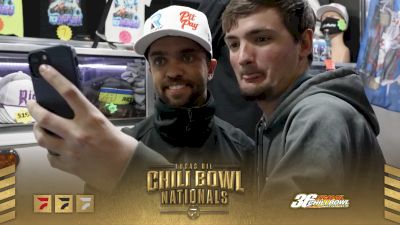 FloRacing Video: Abreu Loves The Fans And The Racing The Chili Bowl
Abreu is expected to once again pilot a Keith Kunz Motorsports Midget in the Tulsa Expo Center but with the number 24 on the nose and the tail tank.
Race fans will be able to watch every High Limit Sprint Car Series event in 2023 and the 2023 Lucas Oil Chili Bowl Nationals live on FloRacing.