2023 NASCAR Whelen Modified Tour 200 at New Smyrna Speedway
Jimmy Blewett, Tommy Baldwin Racing To Defend New Smyrna World Series Title
Jimmy Blewett, Tommy Baldwin Racing To Defend New Smyrna World Series Title
Jimmy Blewett will join Tommy Baldwin Racing once again to defend their World Series championship at Florida's New Smyrna Speedway in February.
Jan 18, 2023
by FloRacing Staff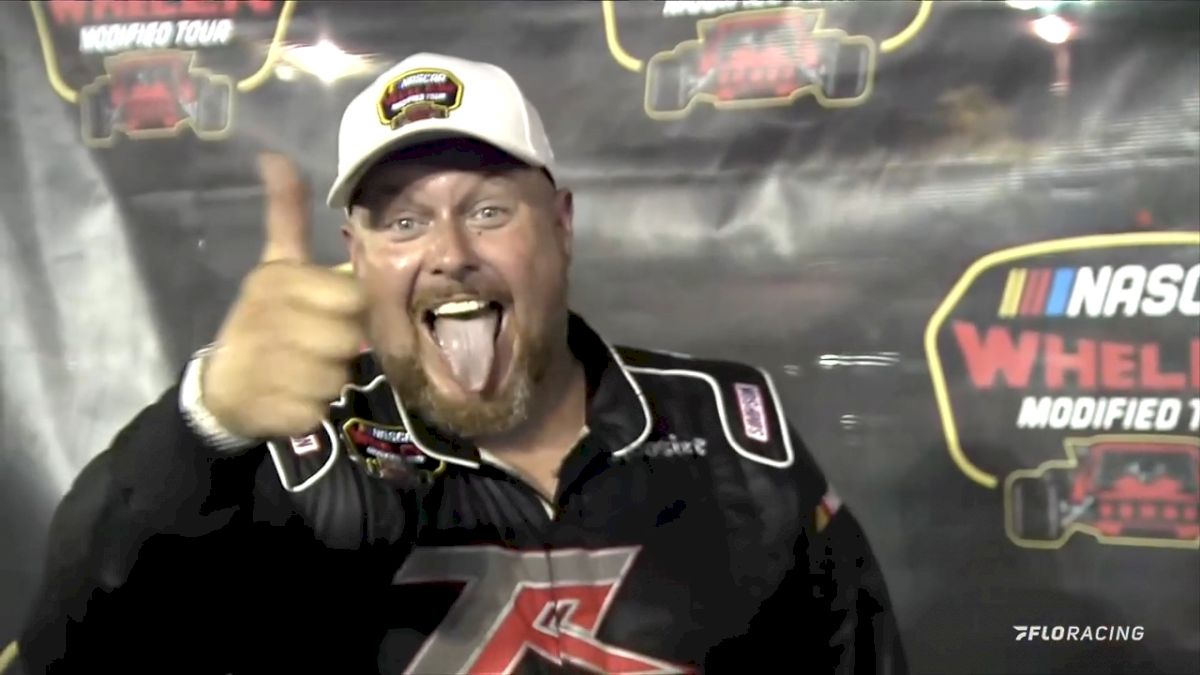 MOORESVILLE, N.C. – Two great friends will team together again for the 2023 season, as Tommy Baldwin Racing (TBR) announced today that Jimmy Blewett will pilot a car for TBR in select events for the new year.
Blewett's season with TBR will begin at the World Series of Asphalt Stock Car Racing at New Smyrna Speedway from February 11-18 – where he will compete in the NASCAR Whelen Modified Tour season-opener on February 11, and defend his Tour-Type Modified World Series championship from February 13-17.
Aside from New Smyrna, Blewett will also compete in select NASCAR Whelen Modified Tour events for the team in 2023. Last year, Blewett drove a TBR entry to Victory Lane at his home track, Wall Stadium Speedway, and will return to New Jersey with hopes of doing it again this season in Whelen Modified Tour action. He will also drive a car for all three Tour stops at Riverhead Raceway on Long Island. Additional events are also possible and would be announced at a later date.
"Jimmy is one of the toughest competitors of anyone to race against on the track," Tommy Baldwin Jr. said. "Having him behind the wheel of one of our cars gives us a great chance to get to Victory Lane. We've been friends off the track for many years and when we team together, we have success. New Smyrna will be a great kick-off to the season for us and we hope to have the same results we had in 2022."
Blewett, who has scaled back a tick from full-time Modified racing for his family-owned team, is also focusing on competition for his son in a Modified for 2023. The partnership with Tommy Baldwin Racing is a great chance for Blewett to strap behind the wheel of a car he knows will be capable of winning right from the first laps on track.
"I'm just thankful for my friendship with Tommy," Blewett said. "He has treated me like a part of his family the past two years. I don't have the time with the passing of my Grandfather to race like I did, or have the time to prepare a car. Tommy and Phil from PSR stepped up in a huge way to make sure the new car we were assembling when my grandfather passed was completed and ready to make the haul to New Smyrna Speedway for the season opener. Without those guys and their crews, none of this would be possible. Anytime you get to race with the group of guys Tommy has is exciting. He always prepares a car capable of winning. Hopefully we can make all that hard work payoff here next month at New Smyrna and during the season."
Tommy Baldwin Racing will continue to announce additional drivers in the team stable for 2023 for additional events soon. Stay tuned for brand new Tommy Baldwin Racing apparel to also drop soon.
For more information on Tommy Baldwin Racing, visit TommyBaldwinRacing.com and follow the team on social media for the latest updates.