NASCAR
Top 10 Moments From The 2022 NASCAR Whelen Modified Tour Season
Top 10 Moments From The 2022 NASCAR Whelen Modified Tour Season
Relive the 10 best moments from the 2022 NASCAR Whelen Modified Tour season.
Dec 14, 2022
by Rob Blount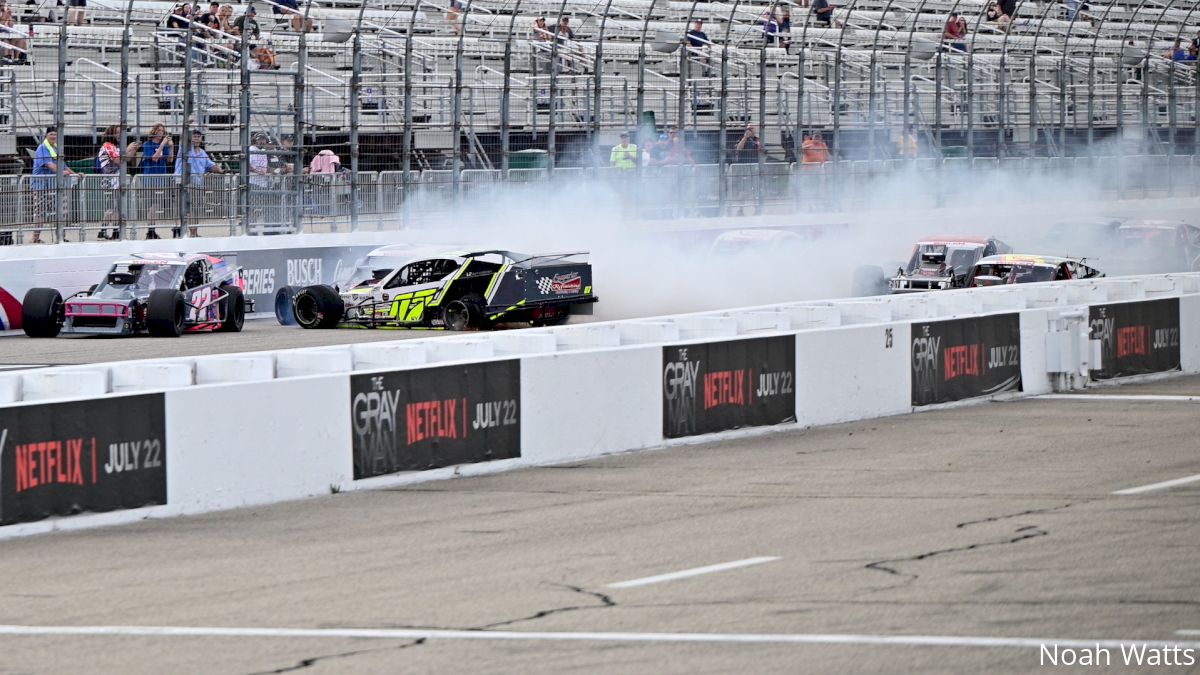 This year's NASCAR Whelen Modified Tour season had it all. From new rivalries to first-time winners and a spectacular championship battle, there wasn't much to not like this season. Now that 2022 is a few weeks from being complete, it's time to take a look back at some of the best moments from this past season before we turn the page to 2023.
1. Mayhem at Martinsville
The season finale at Martinsville Speedway in October was an instant-classic race. Four drivers entered with a chance to leave as the 2022 champion, making it one of the most intense NASCAR Whelen Modified Tour races in recent memory. Add to that a large field stacked with talent and you just knew that you were in for a treat when watching it.
The race saw an exciting finish with NASCAR Cup Series driver Corey LaJoie scoring the victory, and Jon McKennedy winning his first series championship. But it was the last few laps of the race that will really stand out, especially for McKennedy. The Massachusetts native was leading the race on a late restart when he was tagged from behind triggering a big pile-up entering Turn 3. McKennedy even had another car go over the top of his hood, narrowly missing his air cleaner. Amazingly, he was able to continue on and survive the mayhem to win the title.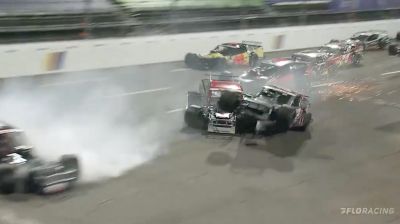 Watch: McKennedy Caught Up In Crash On Wild Late-Race Restart
2. A Sold-Out Debut At New Smyrna Speedway
Modifieds have been racing at New Smyrna Speedway in February for a very long time. Modifieds and New Smyrna Speedway are pretty much synonymous, even though Modified Country is typically considered Long Island and New England, while New Smyrna Speedway is in Central Florida. But amazingly, the NASCAR Whelen Modified Tour had never held a race at New Smyrna before this past February. It had long been requested by teams and fans alike, and those fans held up their end of the bargain by selling out the New Smyrna Speedway. The race track had to turn away fans hours before racing was even scheduled to begin.
And the best part is the race itself was fantastic too. Multiple lead changes and some drama paved the way for Matt Hirschman to score the win and head to victory lane.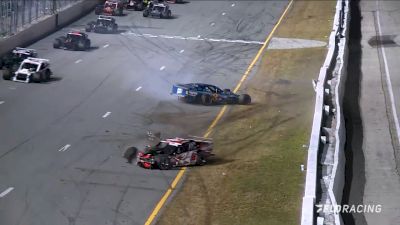 Watch: Highlights from the Season Opener at New Smyrna Speedway
3. Jimmy Blewett and Doug Coby Crash at Thompson
The Modified Tour returned to Connecticut's high-banked 5/8-mile Thompson Speeedway Motorsports Park for the first time since 2020 in August and it did not disappoint. This 150-lap race was full of drama, but it reached its peak when Doug Coby and Jimmy Blewett crashed together on the frontstretch.
To give some background on this incident, Blewett was tabbed by Tommy Baldwin Jr. to race his No. 7NY on a part-time basis and share the seat with Michael Christopher Jr. Before the May race at Riverhead Raceway, Blewett's daughter got sick and Blewett had to miss the race. Coby was asked to run the race and did so, going on to win it as well. At Thompson, Coby was running his own car with Blewett in Baldwin's car. At this point in the season, the 7NY had gone to victory lane four times with Coby winning twice, while Christopher and Blewett had each won a race.
Blewett's night was over after the incident, but Coby was able to continue on and finish third. It took a little while, but things began to smooth over when the two of them ate Martinsville hot dogs together before the last race of the year.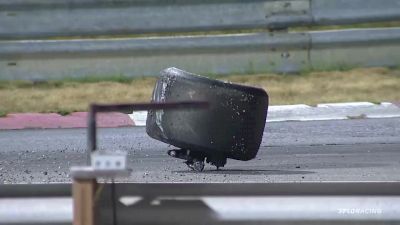 Watch: Hard Crash For Blewett At Thompson Speedway
4. Leaders Crash Coming To The Finish At New Hampshire
The Modifieds are always the best race of the weekend any time NASCAR invades New Hampshire, but this year's finish was something to behold. Eric Goodale and Patrick Emerling were in prime position for one of them to score their first victory at the Magic Mile. Goodale entered turn three on the final lap with the lead, but Emerling threw a massive divebomb to take the lead in the center of the corner. Goodale tried to cross back under, but the two drivers made contact and set off a big crash coming to the checkered flag.
Amazingly, Anthony Nocella was able to weave his way through all of the carnage and narrowly score his first victory at New Hampshire.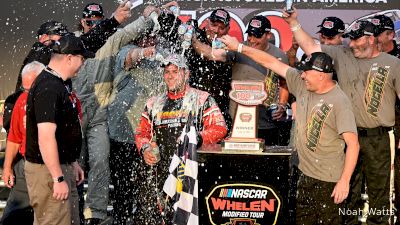 Watch: Anthony Nocella Goes From Fourth To First After Leaders Crash At New Hampshire
5. Jimmy Blewett Wins At His Home Track
Jimmy Blewett scored his second career NASCAR Whelen Modified Tour victory on the high-banked oval of Wall Stadium at the famous Jersey Shore this summer. Blewett had come so close on so many occasions throughout the year, but hadn't been able to pull into victory lane before this night. He'd won the World Series at New Smyrna Speedway in February without a single race win. Then, Doug Coby threw down for two wins in a row in the Baldwin 7NY while subbing for Blewett. Michael Christopher Jr. had also already scored a win in that same car, but Blewett was winless. He rallied back from midpack with some daring moves to eventually work his way to the lead and score his first victory of the season.
After climbing from the car, Blewett dedicated the win to his grandfather, whom he said has always been his biggest supporter. The win is extra special now as Blewett's grandfather, John Blewett Sr., passed away at the age of 90 just before Thanksgiving.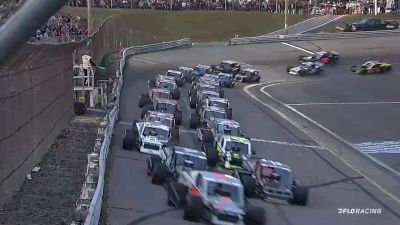 Watch: Blewett Scores Win At Home Track Of Wall Stadium
6. Fortin Interferes With Leaders At Monadnock
With just a handful of laps to go at Monadnock Speedway, Justin Bonsignore was all over race leader Matt Hirschman, but it looked like he might not have enough strength to make the move for the win. Enter JB Fortin. With three laps to go, Hirschman caught 13th-place driver Fortin to place him a lap down. It seemed like it would be very routine, until it wasn't.
Hirschman got alongside Fortin in turn one, and then Fortin drove him way up the track on the exit of the second corner. They stayed side-by-side into turns three and four where Fortin again drove Hirschman way up the track, allowing Bonsignore to scoot by underneath both of them. Now in second place, Hirschman tried to cross under Fortin in turn one on the next lap to try to regroup and make another charge at Bonsignore. Fortin again interfered, this time chopping down across Hirschman's nose. All of the interference let Bonsignore go on to score the win. According to Hirschman, Fortin was apparently angry over the way the end of the race at the Lee USA Speedway went down earlier in the season and used this moment to get his payback.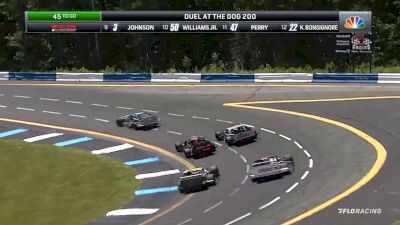 Watch: Controversial Finish At Monadnock
7. Christopher Name Goes Back To NWMT Victory Lane
Ted Christopher was one of the most successful Modified drivers all time before tragically passing in a small plane crash on the way to a race at Riverhead Raceway in 2017. In addition to scoring 109 victories in the SK Modified division alone at Stafford Motor Speedway, Christopher still sits third on the all-time NWMT victories list with 42 wins. He was considered by many to be "The King"of the Modifieds. Ted Christopher's last NWMT win came in 2011.
A drought of 11 years without a Christopher in victory lane at a NASCAR Whelen Modified Tour race came to an end this summer when his nephew, Mike Christopher Jr., scored his first NWMT win at Pennsylvania's Jennerstown Speedway. It was a win that reverberated throughout the Modified community, and was something that anyone who follows the Modifieds wanted to see happen.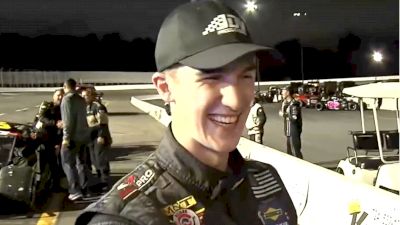 Watch: Christopher Name Back In NWMT Victory Lane
8. Kyle Soper Fends Off The Tour Invaders At Riverhead Raceway
It had been 27 years since a regular at the Riverhead Raceway scored a NASCAR Whelen Modified Tour victory and successfully defended their home turf. Ed Brunnhoelzl Jr. pulled it off in 1995, a year before Kyle Soper was even born. But in June, Soper, driving for 1994 NWMT champion Wayne Anderson, managed to hold off Justin Bonsignore to score the biggest win of his career at Riverhead Raceway.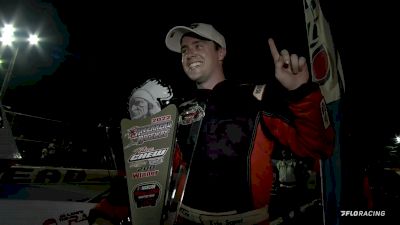 Watch: Soper Becomes First Riverhead Regular To Win NWMT Race In 27 Years
9. Coby Puts The Famous 7NY Back In Victory Lane At Riverhead
28 years had passed since the last time Tommy Baldwin Jr. had been in victory lane at his home track of Riverhead Raceway. In that time he'd gone on to serve as a NASCAR Cup Series crew chief and become a Daytona 500 champion with Ward Burton. But over the last few years he's come back to his roots of Modified racing, bringing a car painted to look like his late father's car, the famous black 7NY.
When the Tour visited Riverhead for the first time this year back in May, Jimmy Blewett was supposed to be the driver, but Coby ran in his place while Blewett tended to his daughter. It was the first time that Baldwin and the six-time NWMT champion had ever worked together, and it clearly worked out well. Coby dominated the 200-lap race, putting the 7NY back in victory lane at Riverhead Raceway.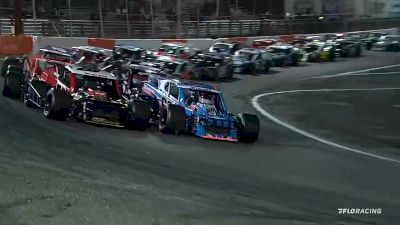 Watch: Coby Puts 7NY Back In Victory Lane At Riverhead Raceway
10. Hirschman Wins Inaugural Granite State Short Track Cup
The NASCAR Whelen Modified Tour visited New Hampshire four times this season, with three of those races taking place on bullrings. NASCAR, Whelen Engineering and JDV Productions came together to produce the inaugural Granite State Short Track Cup, which paid out $5,000 to the driver with the best average finish across the races at Monadnock Speedway, Lee USA Speedway, and Claremont Motorsports Park. To the surprise of nobody, the man known as "Big Money" Matt Hirschman walked away with the $5,000 check.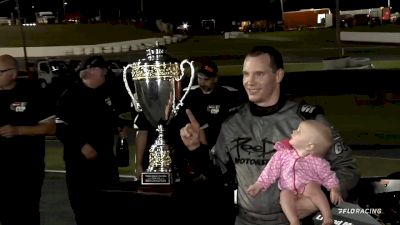 Watch: Hirschman Wins Inaugural Granite State Short Track Cup Title