Dual Threat: Who Have Won USAC And World Of Outlaw Sprint Car Features?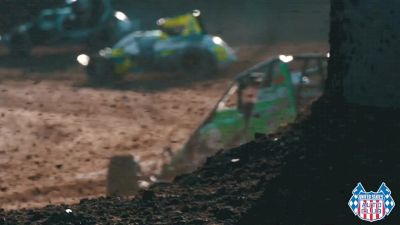 Two distinct disciplines of sprint car racing, with and without the wing, require a differing skill set. However, a number of drivers have been able to become masters of their craft as a winner with both USAC and the World of Outlaws.
Four USAC National champions: Jimmy Sills, Jack Hewitt, Tony Stewart and Rickey Hood have conquered both, while Stewart and Hood captured USAC Sprint titles, all four were kings of the Silver Crown series as well, tallying a combined seven titles.
Going to the top of the Outlaws win list, Steve Kinser has scored in both series, including 4 USAC Sprint wins without the wing. Sammy Swindell won two with USAC, both with the wing, while son Kevin notched a pair without. Doug Wolfgang got both, and is one of seven, along with Sills, Hewitt, Stewart, Hood, Ron Shuman and Kyle Larson to win in all three of USAC's national divisions during their career and claim at least one Outlaws victory.
Jac Haudenschild and Brad Sweet have won on some of the most daunting venues with and without a wing, while a number of others cleaned up during USAC's winged era of the late 1980s and early-1990s.
Meanwhile, even more individuals displayed the fortitude that they were game for any type of car, any type of track on any day.
With well more than half of the list enshrined in the National Sprint Car Hall of Fame, and others in the midst of a Hall of Fame career, without hesitation, it's crystal clear talent is of utmost importance in any type of racecar. These are no one-trick ponies. These are individuals who've not only adapted, but thrived, regardless of what lies above their roll cage.
As of 2019, 26 drivers have won at least one USAC AMSOIL National and NOS Energy Drink World of Outlaws feature in their career: Billy Pauch, Brad Doty, Brad Sweet, Danny Lasoski, Danny Smith, Doug Wolfgang, Frankie Kerr, Jac Haudenschild, Jack Hewitt, Jeff Swindell, Jimmy Sills, Joe Gaerte, Kelly Kinser, Kenny Jacobs, Kevin Swindell, Kyle Larson, Lealand McSpadden, Lee Osborne, Rick Ungar, Rickey Hood, Ron Shuman, Sammy Swindell, Smokey Snellbaker, Steve Kinser, Tony Stewart and Tyler Walker.