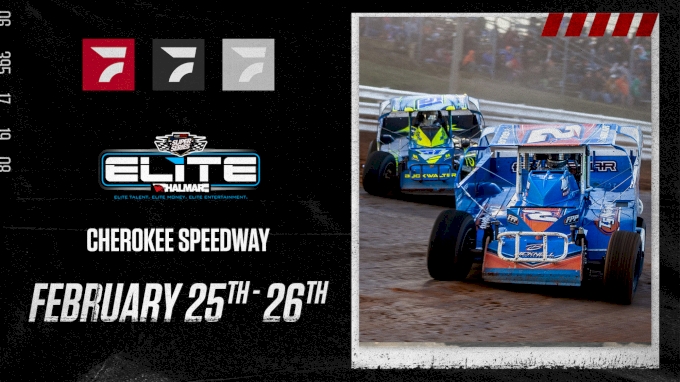 Here's how to watch the 2022 Short Track Super Series Elite at Cherokee Speedway broadcast on FloRacing.
Results
1) Ryan Godown
2) Larry Wight
3) Billy Pauch Jr.
4) Jimmy Horton
5) Michael Maresca
6) Max McLaughlin
7) Ronnie Johnson
8) Darren Smith
9) Billy Van Inwegen
10) Mat Williamson
11) Alex Yankowski
12) Ryan Watt
13) J.R. Heffner
14) Alan Johnson,
15) Dominick Buffalino
16) Matt Sheppard
17) Marc Johnson
18) Stewart Friesen
19) Anthony Perrego
20) Jeremy Pitts
21) H.J. Bunting
22) Bobby Hackel
23) Billy Decker
24) Danny Creeden
25) Jeff Taylor
26) Demetrios Drellos
27) Jack Lehner
28) Andy Bachetti
29) Jimmy Phelps
30) Rocky Warner
Did Not Qualify: Adam Pierson, Ryan Krachun, Doug Snyder, David Schilling, Brett Haas, Allison Ricci, Neil Stratton, Jared Umbenhauer, Sean Metz, Matt Smith, Bob McGannon, WB James, Steve Davis, Peter Britten, Francois Bellemare, Mike Mahaney, Mike Gular, Sean Beardsley, Marshall Hurd, Daniel Morgiewicz, Derrick McGrew Jr., Jacob Dgien, Mike Trautschold, Erick Rudolph, L.J. Lombardo, Matt Stangle, Corbin Millar.
---