FloRacing Pavement Racing Driver Rankings
November Pavement Power Ranking
FloRacing ranks the top pavement race car drivers during the month of November
1. Matt Hirschman (Previous Rank: 4th)
With this being the last Pavement Power Rankings of the 2022 year, it only feels right to recognize the best pavement racer of the year in the top spot. Without a doubt, that racer is Pennsylvania's Matt Hirschman. Hirschman won 28 out of the 48 races he entered in 2022, and he did so at 17 different race tracks up and down the east coast. And to cap the year off, Hirschman took home another Turkey Derby victory at Wall Stadium. What a year.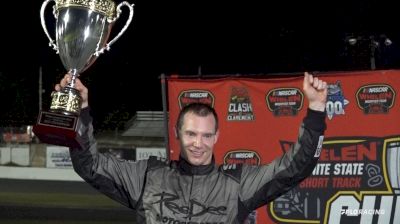 Watch: Matt Hirschman Wins Granite State Short Track Cup Championship
2. Derek Thorn (Previous Rank: Unranked)
The California native once again dominated the biggest Super Late Model race of the year, the Snowball Derby at Five Flags Speedway, but this time he actually got to leave Pensacola with the trophy. Thorn has come so close to winning this race the last few years, but something always prevented that from happening. In the last three years, Thorn has led 846 of 918 laps in Snowball Derby competition. Like we said, he's been dominant. This year, Thorn got the victory he deserved.
3. Sammy Smith (Previous Rank: 5th)
Sammy Smith's 2022 season firmly established him as one of pavement racing's hottest prospects. Smith dominated across ARCA Menards Series competition, winning everything he legally eligible to race. He scored six ARCA Menards Series wins, five ARCA Menards Series East wins, another East series championship, plus the Sioux Chief Short Track Showdown championship. That doesn't even include his Super Late Model prowess yet. Smith won the World Series championship at New Smyrna Speedway to start off the year, a Redbud 400 victory at Anderson Speedway, a win at North Wilkesboro Speedway, and just this past weekend he finished second to Derek Thorn at the Snowball Derby.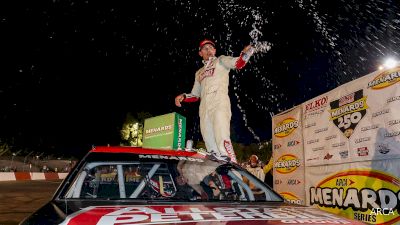 Watch: Sammy Smith Takes ARCA Win At Elko
4. Casey Roderick (Previous Rank: Unranked)
The Georgia native had himself a pretty good weekend in Florida at Five Flags Speedway. He didn't leave with the Tom Dawson Trophy, but he did finish fourth in Sunday's Snowball Derby. That came just a few hours after winning his first Pro Late Model Snowflake 100. To be clear, Roderick didn't just win the Snowflake, he dominated it. Roderick led 100 of 100 laps en route to the victory.
5. Carson Kvapil (Previous Rank: 3rd)
Carso Kvapil proved his strength in Late Model Stock Car competition all season long by winning the CARS Tour championship, a $20,000 race at North Wilkesboro Speedway, plus strong runs at races like the ValleyStar Credit Union 300 at Martinsville Speedway and the South Carolina 400 at Florence Motor Speedway. He was so good in the Late Model Stock, that many people forgot how good he is in a Super Late Model. He reminded everybody by qualifying sixth out of 51 cars and finishing 12th at the Snowball Derby.
6. Cole Butcher (Previous Rank: Unranked)
Cole Butcher doesn't race in the United States frequently, but when he does you can usually find the Nova Scotia native near the front of the field. Butcher has been a contender for the Snowball Derby victory just about every year for the last half-decade or more. While he didn't get the job done this time, Butcher still finished fifth in this year's Derby.
7. William Byron (Previous Rank: Unranked)
The NASCAR Cup Series driver had fallen off our list in recent months, but that was simply because he wasn't doing much short track racing while focusing on a run through the Cup Series Playoffs. Byron had perhaps the strongest season of any Super Late Model driver going through the first ¾ of the year. He won multiple races and the championship during the World Series at New Smyrna Speedway, the Money in the Bank 150 at Berlin Raceway, races at the legendary Nashville Fairgrounds, and much more. A sixth-place finish in the Snowball Derby may be a disappointment after the season he had, but it's another strong run all the same.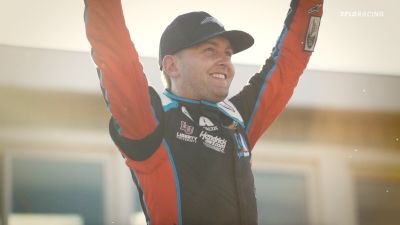 Watch: William Byron Wins Money In The Bank In First Trip To Berlin Raceway
8. Stephen Nasse (Previous Rank: 1st)
The Pinellas Park, Florida native found himself in a position to claim the Tom Dawson Trophy for the first time (he was disqualified from the win in 2019), but was unable to get by Derek Thorn on a late-race restart. He finished third behind Thorn and Sammy Smith.
9. Jake Garcia (Previous Rank: Unranked)
Jake Garcia probably had the best weekend in Pensacola of any driver not named Derek Thorn or Casey Roderick. Garcia has been around the scene for a few years now, but hasn't been able to put together too many memorable weekends before this one. Garcia finished second in Saturday's Snowflake 100 behind Roderick, and finished seventh in Sunday's Snowball Derby just a few hours later.
10. Gio Ruggiero (Previous Rank: 10)
Giovanni Ruggiero debuted in this year's Pavement Power Rankings last month when his second-place run at the All American 400 moved him into the tenth position. Ruggiero will stay in the tenth position for the second month in a row thanks to a 16th-place run in the Snowball Derby. Ruggiero finished ahead of Noah Gragson, Josh Berry, and Erik Jones just to name a few.