FloRacing Dirt Racing Driver Rankings
FloRacing's Dirt Power Rankings (September 1)
FloRacing's dirt power rankings rank the top 10 dirt racers in the country as of September 1, 2022.
1) Jonathan Davenport (Last Ranking: 2nd)
It didn't take long for "Superman" to return to the number-one spot in the power rankings. While he didn't win a million dollars this month, Davenport had a very lucrative month of August and collected $195,000 for his wins alone. JD's wins included the $75,000-to-win North South 100 at Florence Speedway, $50,000 Topless 100 at Batesville Motor Speedway and $50,000 USA Nationals at Cedar Lake Speedway.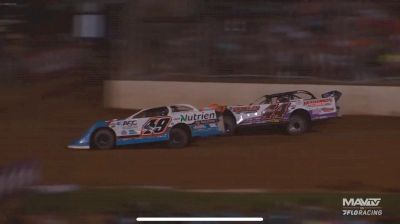 VIDEO: Highlights from the North South 100 at Florence Speedway.
2) Matt Sheppard (Last Ranking: 5th)
You heard about "Superman." Now let's talk about "Super Matt." Sheppard has been on a tear in the Northeast Dirt Modified ranks, collecting eight wins during the month of August. His highlights from the month included winning the $30,000 Modified championship at Orange County Fair Speedway, a Short Track Super Series win at Georgetown Speedway and Super DIRTcar Series wins at Land of Legends Raceway and Brewerton Speedway. He also scored Modified wins at Utica-Rome Speedway and Outlaw Speedway.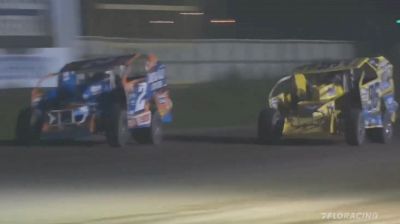 VIDEO: Highlights from the Short Track Super Series at Georgetown Speedway.
3) Justin Peck (Last Ranking: 10th)
Peck comes in as the highest ranked Sprint Car driver on this month's list. The Indiana native has been on a tear with the Tezos All Star Circuit of Champions as of late, winning four of the series' last seven races. Peck visited victory lane at Utica-Rome Speedway, Bloomsburg Fair Speedway, Bridgeport Motorsports Park and Lincoln Speedway.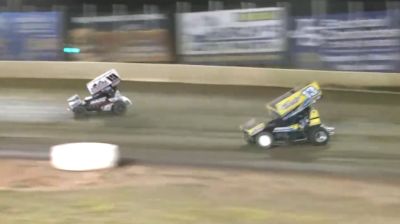 VIDEO: The All Stars visit to Bridgeport earned Sweet Mfg Race of the Week honors on FloRacing.
4) Buddy Kofoid (Last Ranking: 6th)
Kofoid didn't have the quantity of wins that those ranked above him had this month, but he certainly didn't lack in the quality category. "Buddy" opened the month by scoring the biggest USAC Midget win of his career during the BC39 at Indianapolis Motor Speedway. He then went on to claim Rookie of the Year honors at the prestigious Knoxville Nationals. From there, Kofoid topped a stout field of Sprint Cars in the inaugural Kyle Larson High Limit Open at Lincoln Park Speedway.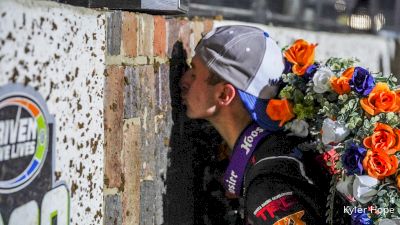 VIDEO: Buddy Kofoid talks to FloRacing about kissing the bricks at Indianapolis Motor Speedway.
5) Donny Schatz (Last Ranking: Not Ranked)
It's not often that a driver enters the top five by winning just one race, but when you win one of the biggest motorsports events of the year we make an exception. Schatz returned to a place he knows well, victory lane at Knoxville Raceway, after winning the $175,000 Knoxville Nationals in thrilling fashion. The win was the 11th of his career in Sprint Car racing's most prestigious event.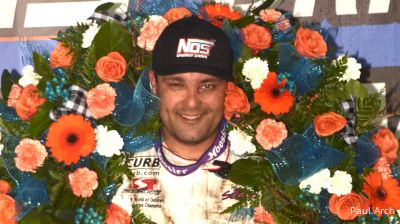 VIDEO: Schatz discuss his 11th victory in the prestigious Knoxville Nationals.
6) Carson Macedo (Last Ranking: Not Ranked)
Macedo continues to pile up the wins with the World of Outlaws Sprint Car Series in 2022. After scoring three wins during the month of August, Macedo increased in season total to a series-leading 10 victories. In addition to series wins at Federated Auto Parts Raceway at I-55 and Red River Valley Speedway, he collected $25,000 for wining the Jackson Nationals at Jackson Motorplex.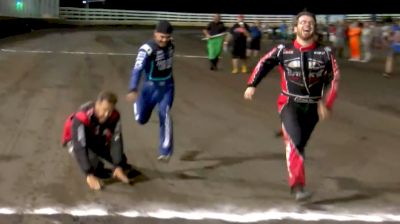 VIDEO: In addition to his success behind the wheel, Carson Macedo won the foot race held at the Front Row Challenge.
7) Danny Dietrich (Last Ranking: Not Ranked)
Dietrich cracks this month's top 10 after sweeping the Jack Gunn Memorial Twin 20's for the Tezos All Star Circuit of Champions at Williams Grove Speedway. After dominating the first race, Dietrich quickly charged from sixth in the second feature to sweep the event. Dietrich also won one of the two features during the Living Legends Dream Race at Port Royal Speedway in August.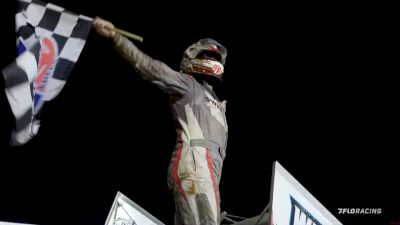 VIDEO: Dietrich talks about sweeping the Jack Gunn Memorial at Williams Grove.
8) Brandon Sheppard (Last Ranking: Not Ranked)
When you when win one of the richest Dirt Late Model races of the year, you make the top 10 in the FloRacing power rankings. Sheppard ended the month of July by winning the $100,000 Prairie Dirt Classic for the World of Outlaws Late Models at Fairbury Speedway. More recently, he picked up a Lucas Oil Late Model Dirt Series preliminary night win at Port Royal Speedway.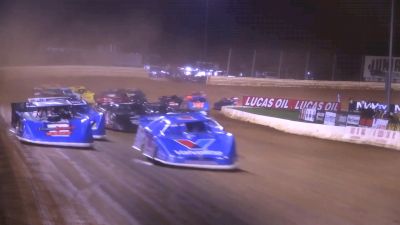 VIDEO: Watch highlights from preliminary night for the Lucas Oil Late Models at Port Royal.
9) Daison Pursley (Last Ranking: Not Ranked)
Sometimes what you do off the track is just as powerful as what you do on the track. Following a vicious crash last November, Pursley faced a long road to recover from injuries sustained in that crash. On August 12, his road to recovery led him back to victory lane for the first time since the crash. Driving for Keith Kunz Motorsports, Pursley won four Micro Sprint features in one night at Coles County Speedway. If that's not powerful, we're not sure what is.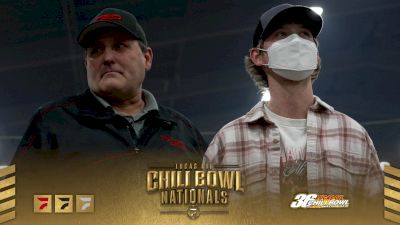 VIDEO: Daison Pursley made an emotional appearance at the Chili Bowl earlier this year.
10) Kyle Cummins (Last Ranking: Not Ranked)
Cummins left no doubt during one of the biggest USAC National Sprint Car Series events of the year. The Indiana driver dominated Sprint Car Smackdown at Kokomo Speedway and collected the $35,000 check that came along with the victory.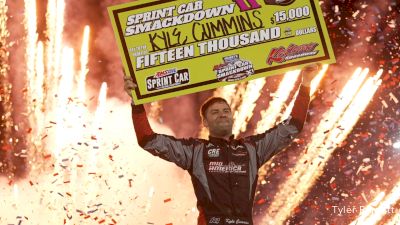 VIDEO: Kyle Cummins talks about one of the biggest wins of his racing career at Smackdown.