Ione, California racer, Justin Grant is the only driver in USAC history to open both the Sprint and Midget season with a win, then went on in that 2017 season to start in all 70 USAC National Features across the Midget, Sprint and Silver Crown divisions finishing top five in points in all three. Justin recently captured the 2020 USAC Silver Crown championship.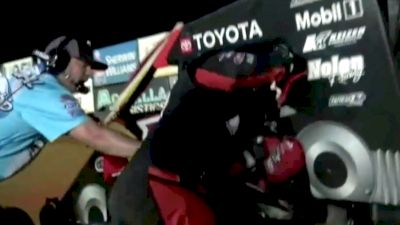 Grant Flips Down Frontstretch at Action Track USA, T-Mez Confronts Axsom
Aug 5, 2021
After leaders Emerson Axsom and Thomas Meseraull tangle up front, Justin Grant takes a big tumble down the frontstretch during USAC Eastern Midget Week at Action Track USA. Meseraull then confronts Axsom under the red flag.