Drag Illustrated's founder, Wes Buck's 'The Wes Buck Show' dives deep into the latest news, hottest topics, and all things Drag Racing each Wednesday. You'll see the sports biggest stars and most influential people in the industry, discuss controversial topics and more on The Wes Buck Show.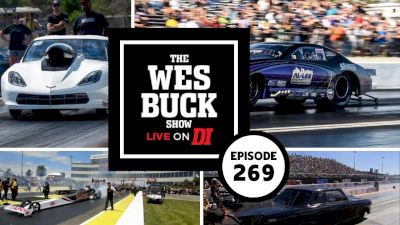 Victor Alvarez & Alex Laughlin | The Wes Buck Show (Ep. 269)
Aug 11, 2022
Victor Alvarez and Alex Laughlin join Drag Illustrated's The Wes Buck Show to discuss the latest upgrades at Bradenton Motorsports Park, Snowbird Outlaw Nationals and Street Outlaws: No Prep Kings.