Three nights of racing at Port City Raceway in Tulsa, Okla. with the winner getting a shot at a top-of-the-line ride with Keith Kunz Motorsports at the 36th annual Lucas Oil Chili Bowl Nationals.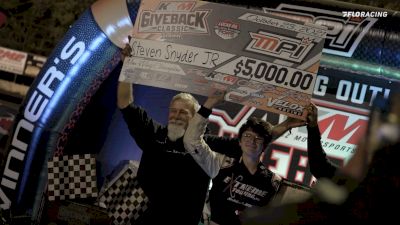 Steven Snyder JR Wins KKM Giveback Classic And Accepts Chili Bowl Ride
Oct 24, 2021
Steven Snyder Jr charged from the 14th starting spot in the 67 lap KKM Giveback Classic at Port City Raceway to win. He went on to accept Keith Kunz ride for the 2022 Lucas Oil Chili Bowl.