2022 Castrol Gateway Dirt Nationals
10 Late Model Drivers Who Could Win The Gateway Dirt Nationals
10 Late Model Drivers Who Could Win The Gateway Dirt Nationals
FloRacing presents a list of 10 dirt late model drivers who could end up in victory lane at the end of the 2022 Castrol Gateway Dirt Nationals.
Nov 30, 2022
by Brandon Paul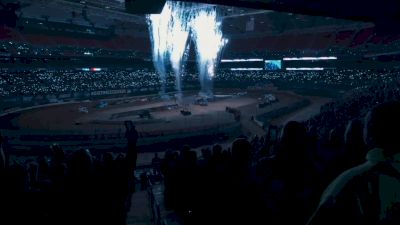 It's become cliche to say that the Castrol Gateway Dirt Nationals serve as the ultimate equalizer in dirt late model racing, but the statement remains true. With more than 140 dirt late models entered for this week's event inside The Dome at America's Center in St. Louis, the only thing to expect is the unexpected.
The tight 1/5-mile dirt oval placed smack dab in the middle of a football stadium provides short track racers with an opportunity to collect a $40,000 check under the bright lights on Saturday night.
While anything can happen this week at the Castrol Gateway Dirt Nationals, we've put together a list of 10 drivers who are considered among the favorites to claim the victory.
Tyler Carpenter
It only makes sense to start our list with the driver who has taken over ownership of The Dome since 2019. Carpenter has become a fan favorite at the Gateway Dirt Nationals as a result of his two main event victories and his unique personality that has been on display during those victories. In addition to his two main event wins, Carpenter also has two preliminary night wins on his resume. Before his two wins, he finished second in 2017 and ninth in 2018.
Bobby Pierce
We move from one two-time Gateway Dirt Nationals winner to another. Before Carpenter's dominance began in St. Louis, The Dome at America's Center was Bobby Pierce's house. "The Smooth Operator" collected back to back main event wins in 2017 and 2018 to become the first two-time winner of the event. Pierce is one of only a handful of drivers who have successfully qualified for all five of the previous Gateway Dirt Nationals.
Brandon Sheppard
Other than the three drivers who have claimed Gateway Dirt Nationals main event wins, Brandon Sheppard has recorded one of the more impressive resumes at the event. B-Shepp has finished second (2019), third (2016) and fourth (2021) in five starts inside The Dome at America's Center. Like Pierce, Sheppard has also qualified for all five of the Gateway Dirt Nationals main events.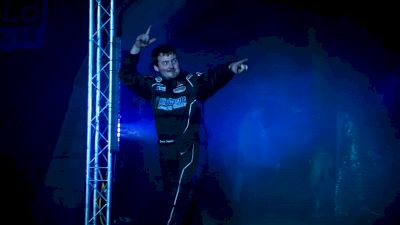 VIDEO: Gateway Dirt Nationals A Can't-Miss Event For Brandon Sheppard
Ryan Unzicker
Ryan Unzicker has quietly become one of the more consistent drivers in the history of the Gateway Dirt Nationals. In five previous attempts, the driver of the No. 24 dirt late model has finished in the top five on four occasions. Unzicker's only blemish at Gateway is a DNQ during the 2017 running of the event. In the four races he's started, he has an average finish of 7.75 and a best finish of fifth in 2018.
Gordy Gundaker
To win the race you must first be in the race. The good news for Gordy Gundaker is that he's qualified for all five of the previous Gateway Dirt Nationals main events. Gundaker has one prelim victory to his credit in 2017 and a best main event finish of fifth in 2019. The Illinois driver has been good inside The Dome and is hungry to claim a Saturday night victory.
Shannon Babb
Shannon Babb is a legend inside the walls of The Dome at America's Center. The veteran racer from Moweaqua, Illinois has already been involved in a handful of memorable moments at the Gateway Dirt Nationals, including a pair of preliminary night wins in 2016 and 2019. Babb also won the Race of Champions race during the 2017 version of the event.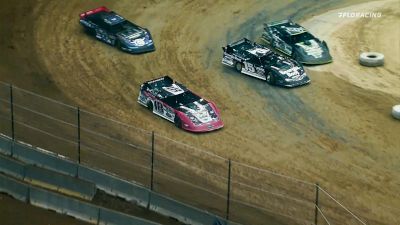 VIDEO: Shannon Babb hit nearly every inch of wall on his way to winning a prelim feature in 2016.
Tanner English
On two separate occasions Tanner English has come close to winning the Gateway Dirt Nationals. In 2017, he took the lead away from Bobby Pierce only to have a caution negate the pass. On the ensuing restart, English tangled with Tyler Carpenter and ultimately finished 15th that night. One year ago, English made a late-race charge at Carpenter before finishing second. English has been fast at the 1/5-mile oval and will look to seal the deal in 2022.
Scott Bloomquist
You didn't think we were going to leave the inaugural Gateway Dirt Nationals winner off the list, did you? "Bloomer" may not be what he once was, but you'd have to be a fool to count him out. The polarizing 59-year-old racer is hungry to get back to victory lane and what better stage to do it on than the Gateway Dirt Nationals? In addition to his win in 2016, Bloomquist also has finishes of fifth (2017) and 14th (2018) at The Dome.
Hudson O'Neal
Hudson O'Neal is hoping to make the most of his final ride aboard the Roger Sellers owned No. 71 dirt late model at the Gateway Dirt Nationals. "The New Deal" has only one previous start inside The Dome, but he made the most of it with a preliminary night victory in 2017. With eight wins already to his credit in 2022, O'Neal will look to end his season on a high note by winning a $40,000 check in St. Louis.
Ricky Thornton, Jr.
If you're the type of person who only looks at the box score, you're likely wondering why Ricky Thornton, Jr. is on this list. His main event finishes of 19th in 2019 and 15th in 2021 aren't very impressive on paper. However, RTJ has been fast inside The Dome on both occasions but hasn't had the luck to go along with his speed. Thornton was battling Carpenter and Sheppard for the win in his preliminary feature one year ago before an incident with Carpenter and lapped traffic ended his race early. Fresh off a Peach State Classic win at Senoia Raceway his last time out, RTJ will be looking to keep the momentum rolling at Gateway.