2022 Turkey Night Grand Prix at Ventura Raceway
Turkey Night Grand Prix Key Moments: Dreams Shattered And Dreams Realized
Turkey Night Grand Prix Key Moments: Dreams Shattered And Dreams Realized
Get caught up on the key moments from the 2022 USAC Turkey Night Grand Prix at California's Ventura Raceway
Nov 28, 2022
by Rob Blount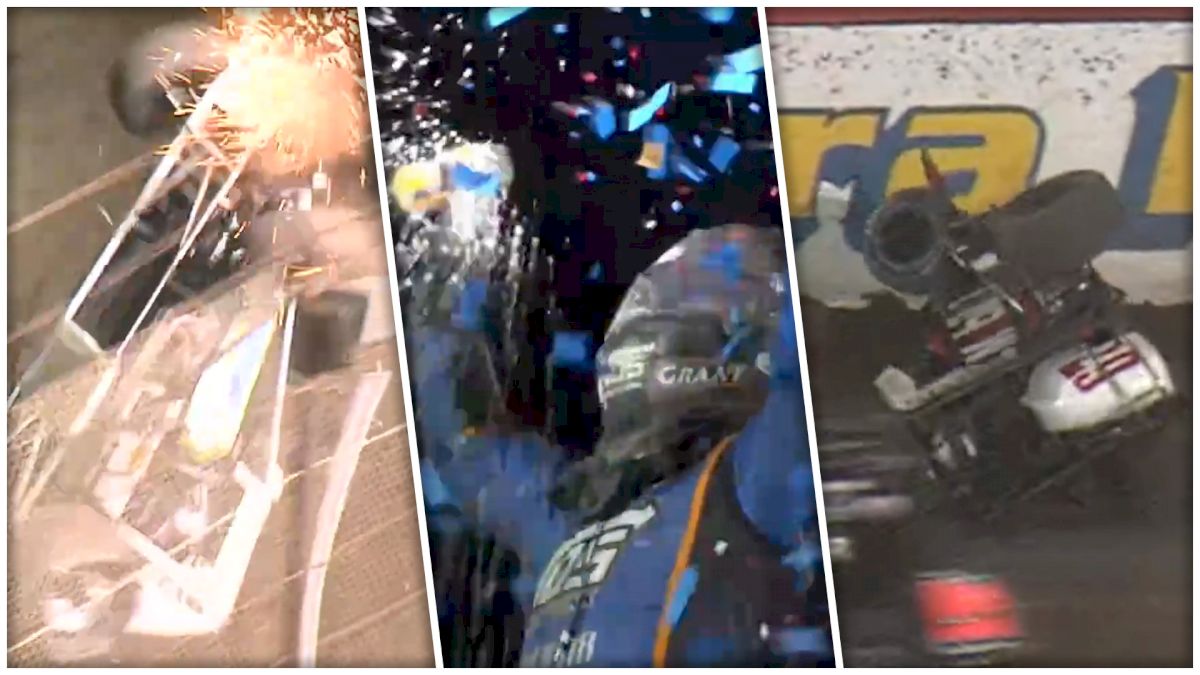 The 81st running of the legendary Turkey Night Grand Prix for the USAC NOS Energy Drink National Midget Championship took place this past Saturday night at California's beautiful Ventura Raceway, and wow was it a wild one. From wild battles for position, to big air, and leaders crashing, the Turkey Night Grand Prix pretty much had it all. If you missed any of the action we wanted to bring you the key moments to get you up to speed on what went down at this year's Turkey Night Grand Prix.
Troy DeGaton Flips To Top Of The Catch Fence
Troy DeGaton got some of the biggest air you'll see a non-wing Sprint Car get during the third qualifier race for the USAC West Coast Sprint Cars. He got squeezed into the wall coming off of turn four and went for a big ride. At first the car stayed close to the ground, but eventually the nose dug into the dirt and catapulted the car into the air where it actually scrapped the top wire of the catch fence. You don't see that every day.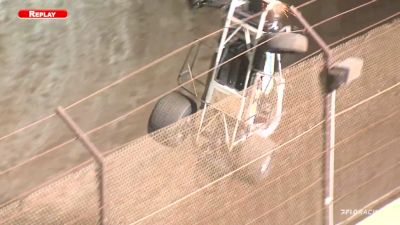 Watch: Troy DeGaton Flips to Top of Ventura Catch Fence
Kyle Larson's Last-Minute Decision Results In Runner-Up
The 2021 NASCAR Cup Series champion and two-time Turkey Night Grand Prix winner made the last-minute decision to head to California and race. Larson said he made the decision to race "after a few glasses of wine on Thanksgiving" and teamed up with Chad Boat to run Saturday's race. Larson went on to finish second after starting 22nd in the feature.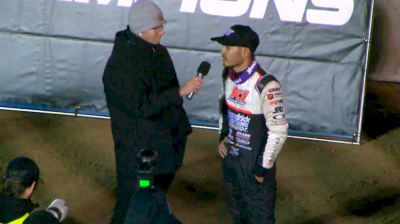 Buddy Kofoid Flips During Feature But Still Crowned Champion
Buddy Kofoid was running in the fourth position and battling with Tanner Thorson when he and Thorson made contact coming out of the second turn with 31 laps to go. Kofoid drove over the top of the front of Thorson's car and went for a big-time ride down the Ventura Raceway backstretch. But even with the tough finish to the Turkey Night Grand Prix, Kofoid was still able to head home with some hardware as he was crowned champion of the USAC NOS Energy Drink National Midget Championship for the second straight year.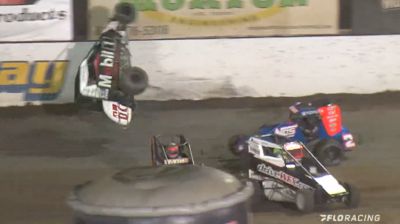 Watch: Kofoid Flips Wildly During Turkey Night Grand Prix Feature
Carson Macedo Rolls Out of Turkey Night Lead
Carson Macedo had driven from his seventh starting position to the lead, but unfortunately for him he wasn't able to stay there. With 21 laps remaining, Macedo stumbled and tumbled in turn two and ended up laying on his side. He still finished ninth, but it wasn't the finish Macedo seemed poised to have.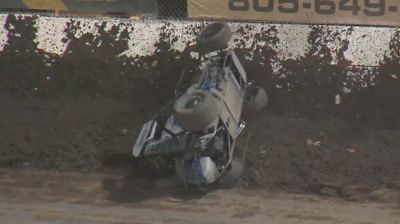 Watch: Macedo Crashes Out of Turkey Night Lead
Justin Grant Takes "Dream" Turkey Night Victory
Justin Grant grew up watching Turkey Night with his father in the grandstands when the race was still held at the Irwindale Speedway. He dreamed of winning Turkey Night, but his first three attempts at the race dating back to 2017 had not gone well. This weekend everything finally came together for Grant and he was able to realize his dream, and celebrate a Turkey Night Grand Prix victory.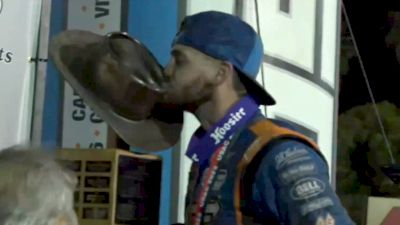 Watch: Grant Scores Dream Turkey Night Grand Prix Victory
Turkey Night Grand Prix Race Results
| | | |
| --- | --- | --- |
| Pos. | No. | Driver |
| 1 | 2J | Justin Grant |
| 2 | 87 | Kyle Larson |
| 3 | 01 | Bryant Wiedeman |
| 4 | 00 | Jake Andreotti |
| 5 | 5T | Kevin Thomas Jr. |
| 6 | 58 | Logan Seavey |
| 7 | 19 | Alex Bright |
| 8 | 25x | Emerson Axsom |
| 9 | 99AU | Carson Macedo |
| 10 | 68 | Jason McDougal |
| 11 | 73 | Jake Swanson |
| 12 | 73x | Chase Johnson |
| 13 | 25M | Jacob Denney |
| 14 | 97K | Ryan Timms |
| 15 | 26 | Chance Crum |
| 16 | 97 | Brenham Crouch |
| 17 | 89x | Jonathan Beason |
| 18 | 71M | Cade Lewis |
| 19 | 88 | Tanner Thorson |
| 20 | 08 | Cannon McIntosh |
| 21 | 7x | Thomas Meseraull |
| 22 | 25 | Tyler Courtney |
| 23 | 67 | Buddy Kofoid |
| 24 | 51 | Brody Fuson |
| 25 | 89 | Mitchel Moles |
| 26 | 57 | Daniel Whitley |
| 27 | 71 | Kaylee Bryson |
| 28 | 9AU | Spencer Bayston |