2022 South Carolina 400 at Florence Motor Speedway
"Mamba" Smith Getting Back Behind The Wheel At Florence's SC 400
"Mamba" Smith Getting Back Behind The Wheel At Florence's SC 400
Dylan "Mamba" Smith has partnered with Dodge Mopar Motorsports and Lee Faulk Racing to run the South Carolina 400 at Florence Motor Speedway this weekend
Nov 16, 2022
by Rob Blount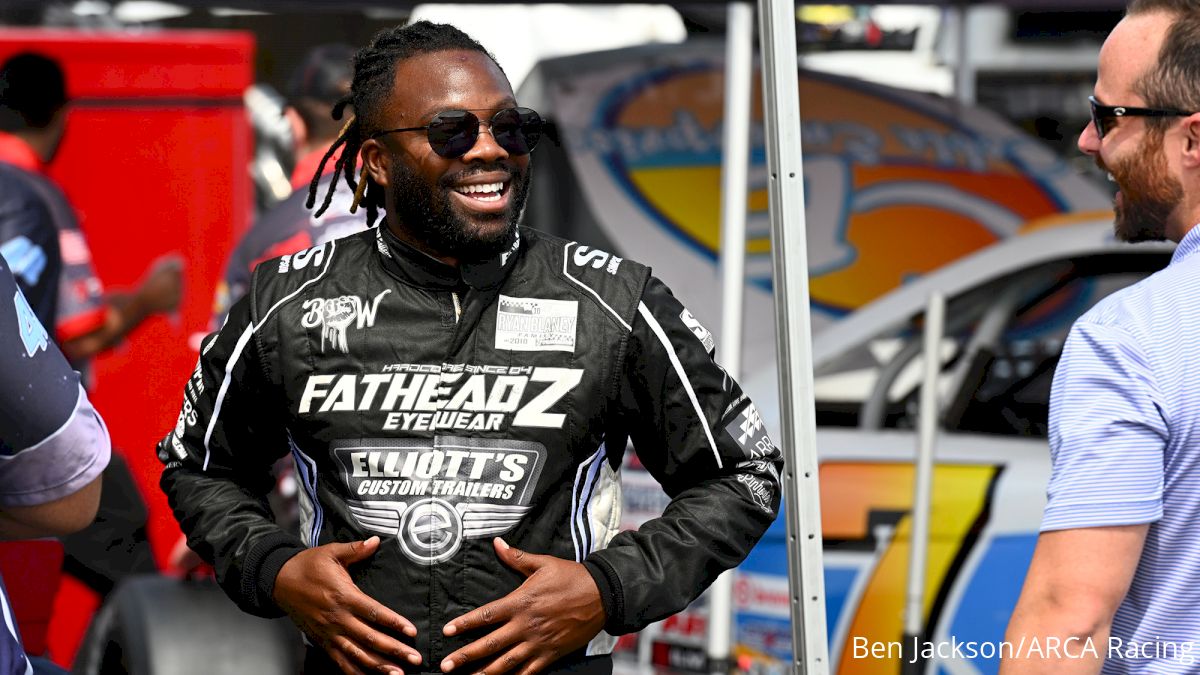 Dylan "Mamba" Smith is set to get back behind the wheel of a race car this weekend at Florence Motor Speedway's South Carolina 400. Smith has partnered with Dodge Mopar Motorsports to race a Late Model Stock Car for Lee Faulk Racing in the 30th edition of this end-of-year race.
Smith said this is the culmination of a four-year relationship he's had with Dodge. Prior to 2018, Smith was trying to make it in the industry as a driver and a mechanic. When he couldn't race, he was at the track working on cars, working with tires, doing whatever he could to stay in the garage. But in 2018, MDM Motorsports, the team he was working for at the time, closed down. That left Smith to have to find a different path.
"I didn't have a place to go," said Smith. "I got offered a spot outside of stock car racing in the experiential events world. My first tour was with Dodge Thrill Rides. I started as support staff in April of 2019, and by the end of the year I was leading some of the events. For three years the brand had become home for me. They made it possible for me to stay in Charlotte."
Since then, Smith has found his own ways to not just stay relevant in the industry, but thrive. This year has been a big one for Smith off the race track. He founded his own company, "Mamba Media" which is a "creator-centric original content company focused on motorsports." Mamba Media partnered with the CARS Tour, the leading Late Model Stock Car touring series in the Southeast, to "reimagine the fan experience" associated with the tour. He's also taken part in the NASCAR "Race for the Championship" docuseries that has been airing across USA Network and Peacock the last few months.
Even though he wasn't behind the wheel of a car as much as he wanted to be, he's found ways to keep his name known and his face seen, and a lot of that is thanks to Dodge.
"The crazy thing is the first people to put a microphone in my hand as a hype-man was Dodge," Smith recalled. "I came in hot, too. We were at Kissimmee Mecum (auto action show) and I was riding out of the top of the sunroof doing donuts hyping people up for the event. Without being put on like that I wouldn't be able to show my value to partners."
But when Smith has gotten behind the wheel, he's made the most of it. He's raced just once in 2022, when he made his ARCA Racing Series debut at the Indianapolis Raceway Park. He finished ninth in that race. Last year he made a start with the Carolina Pro Late Model Series at Hickory Motor Speedway. He finished seventh in that start.
This weekend, more than 60 cars are expected to try to qualify for 40 starting spots in the 200-lap Late Model portion of the South Carolina 400 weekend, including two-time Daytona 500 champion and NASCAR Hall of Famer, Dale Earnhardt Jr, plus the best this discipline of racing has to offer.
With that in mind, Smith is keeping his expectations in check. His primary goal is to have fun and enjoy another "great day to be alive" as he often says on social media.
"First and foremost (I want) to have fun," he said. "I'm going back to the track with Lee Faulk Racing, and I love those guys. My parents will be here. I get to race with my boys Landon Huffman and Dale Earnhardt Jr. And Dodge is here to do it with me. I want to be competitive and close to the top 10. If we can do that, you never know what could happen."
Race fans can catch all 400 laps of racing across both days of the South Carolina 400 this weekend live on FloRacing.