2022 South Carolina 400 at Florence Motor Speedway
Dale Earnhardt Jr. Excited To Help Continue SC 400's Legacy At Florence
Dale Earnhardt Jr. Excited To Help Continue SC 400's Legacy At Florence
Dale Earnhardt Jr. is looking forward to heading back to Florence Motor Speedway, a track that he has many fond memories of.
Nov 16, 2022
by Rob Blount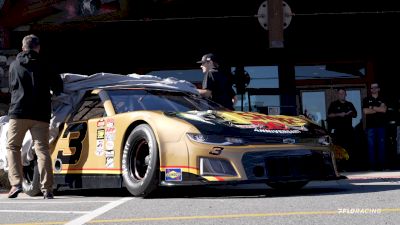 To many, Florence Motor Speedway is just a race track in a small town in South Carolina off a dirt road. To Dale Earnhardt Jr., Florence Motor Speedway is much more than that. It's a trip down memory lane, back to a time when the two-time Daytona 500 champion was still just dreaming about making it to the big show. That's why Earnhardt chose this track and this race, the South Carolina 400, as one of the rare races he gets to run.
"I raced at Florence every Friday night, probably 14 times a year," said the NASCAR Hall of Famer on his podcast, the "Dale Jr. Download."
"I was part of that experience back in the 90s when we ran the 400 at the end of those years. I had so many amazing experiences there back in the 90s," Earnhardt explained. "I want this race track to survive. Hopefully this is a great way for them to end the season."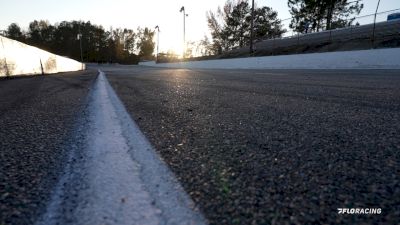 VIDEO: Drivers discuss the abrasive track surface that awaits them at the South Carolina 400.
Earnhardt raced frequently at Florence and at nearby Myrtle Beach Speedway from 1994 to 1996 before eventually moving up into the NASCAR Busch Series (now Xfinity Series) part time in 1997 and full time in 1998. He raced in multiple Myrtle Beach 400s, which is now known as the South Carolina 400, and now takes place at Florence as they try to carry on the now-demolished Myrtle Beach Speedway's legacy.
"It's a pretty important race if you know the history of the 400 they used to run at Myrtle Beach, and when Myrtle Beach went away they brought it over to Florence," Earnhardt said on Dave Moody's "SiriusXM Speedway" on Tuesday.
Earnhardt said the seeds to run this race were planted nearly two years ago when he got to test a car at Florence.
"I've been wanting to go back to that race track and actually race," he explained. "I went over there probably about two years ago and tested for this exact race. I got out there and got to run a little bit and really enjoyed that. It's a really cool track."
As of Wednesday afternoon, tickets are still available to watch Dale Earnhardt Jr. run the South Carolina 400 at Florence Motor Speedway. But for fans that cannot make it to Florence to see the race in person, FloRacing will have every lap live on both Friday and Saturday this weekend as part of the FloRacing subscription.