Lucas Oil Late Model Dirt Series
Eldora-Bound DTWC Caps Lucas Oil Late Model's 2023 Schedule
Eldora-Bound DTWC Caps Lucas Oil Late Model's 2023 Schedule
The Lucas Oil Late Model Dirt Series released its 2023 schedule including the DTWC finale at Eldora Speedway.
Nov 11, 2022
by Todd Turner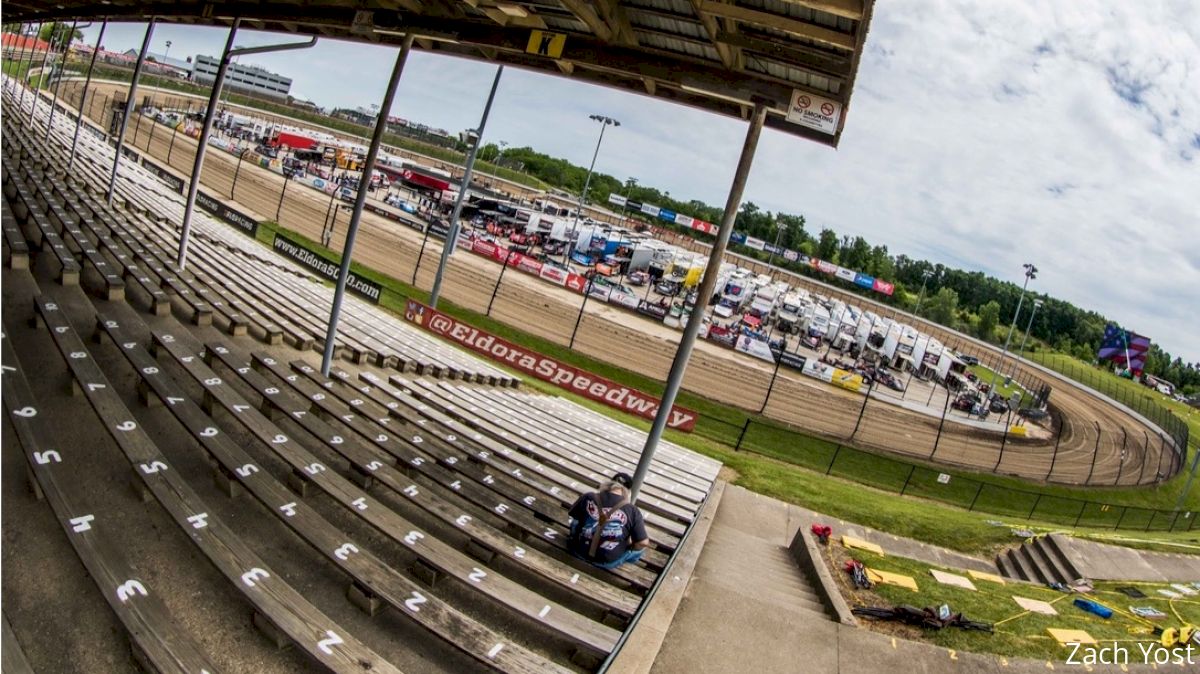 Capping a 56-race schedule that takes the Lucas Oil Late Model Dirt Series to 32 tracks across 16 states, the tour's season-ending Dirt Track World Championship has a new home for 2023 with historic Eldora Speedway in Rossburg, Ohio, adding the Carl Short-founded event as its third crown jewel event.
The DTWC's $100,000-to-win season finale is among 11 major events on the national tour's schedule paying at least $50,000-to-win with 18 tour events paying at least $25,000-to-win.
"We believe we've set the stage for an incredible season," tour director Rick Schwallie said in a series release. "The 2023 schedule is a commodity of the continued commitment of our teams, promoters, marketing partners, and loyal fans. We are incredibly proud of what we're able to offer drivers and fans alike next season and excited to celebrate these new milestones."
Lucas Oil's schedule launches with 13 Georgia-Florida Speedweeks events and runs through October's 43rd annual DTWC, a race held at Portsmouth (Ohio) Raceway Park the previous 11 seasons, with more than $5 million in purse money up for grabs, including payouts in several events with split-field semifeatures.
Three other first-time tracks join Eldora with Georgetown (Del.) Speedway hosting the $18,049-to-win Melvin L. Joseph Memorial on April 28 and back-to-back events at Illinois ovals Farmer City Raceway and Fairbury Speedway on May 12-13 for the $25,000-to-win Farmer City 74 and $30,000-to-win FALS Spring Shootout presented by Titan Industries.
Another of the tour's richest events is shifting venues with the the 13th annual Silver Dollar Nationals, previously held at I-80 Speedway in Greenwood, Neb., moving to Huset's Speedway in Brandon, S.D. in 2023. Huset's will host a $12,000-to-win tuneup on July 20 with the $53,000-to-win Silver Dollar Nationals set for July 21-22.
Besides the DTWC and Silver Dollar Nationals, the tour's most lucrative event is the $75,000-to-win Sunoco North-South 100 at Florence Speedway in Union, Ky., set for Aug. 10-12.
The tour's eight other $50,000-to-win events, all returning from 2022's schedule (including any preliminary dates): May 25-27's Show-Me 100 at Lucas Oil Speedway in Wheatland, Mo.; June 2-3's Historic 100 at West Virginia Motor Speedway in Mineral Wells, W.Va.; June 16-17's Mountain Moonshine Classic at Smoky Mountain Speedway in Maryville, Tenn.; June 22-24's Firecracker 100 at Lernerville Speedway in Sarver, Pa.; July 6-8's NAPA Gopher 50 at Deer Creek Speedway in Spring Valley, Minn.; Aug. 18-19's Comp Cams Topless 100 at Batesville (Ark.) Motor Speedway; Aug. 25-26's Rumble by the River at Port Royal (Pa.) Speedway; and Sept. 14-16's Lucas Oil Knoxville Nationals at Knoxville (Iowa) Raceway.
Eldora Speedway, which adds another crown jewel event to its annual Dream (likely $129,000-to-win for June 2023) and September's prestigious World 100, announced that DTWC tickets won't be part of renewal packages for 2023 and ticketing details will be revealed later.