World Of Outlaws Late Model Series
National Dirt Late Model Hall Of Famer Jimmy Mars Announces Retirement
National Dirt Late Model Hall Of Famer Jimmy Mars Announces Retirement
Hall of Famer Jimmy Mars announces retirement from competition, MB Customs tabs Dustin Sorenson as house car driver for 2023.
Nov 11, 2022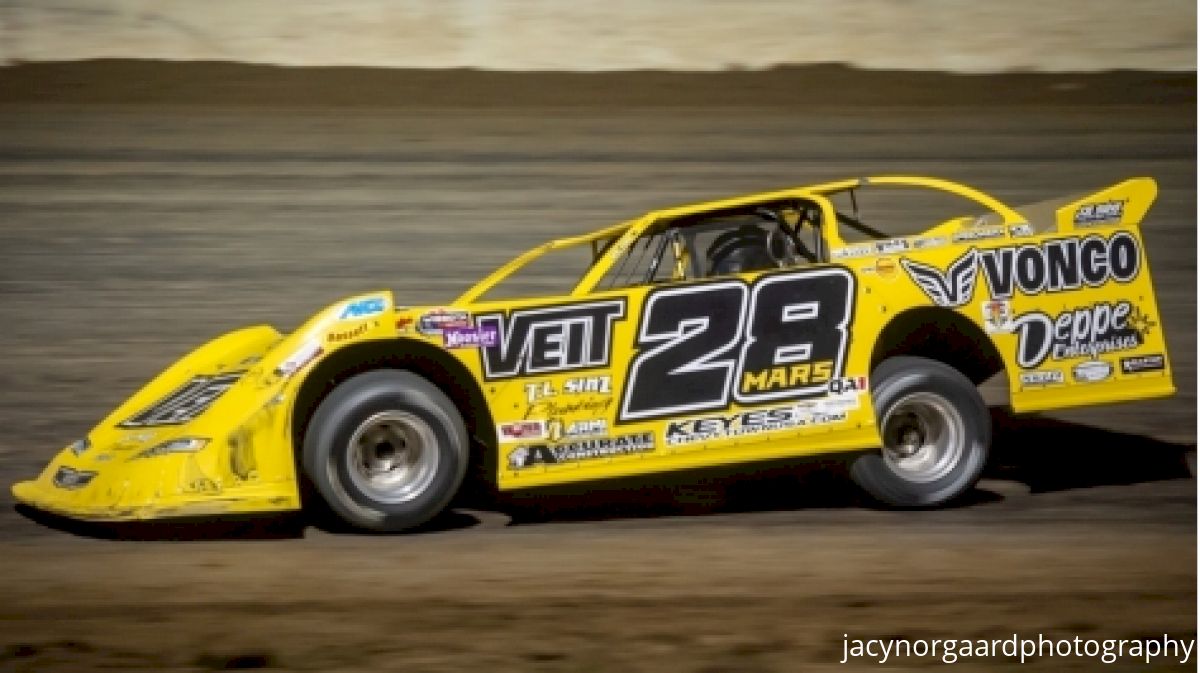 With National Dirt Late Model Hall of Famer Jimmy Mars announcing his official retirement from competition, MB Customs has tabbed 22-year-old Rochester, Minn., Dustin Sorenson as house car driver beginning in 2023, the team announced today.
Sorenson, 2022's $100,000 United States Modified Touring Series champion, will be the primary driver for a No. 28 Late Model sponsored by Veit & Company, Vonco and Deppe Enterprises that will be driven occasionally by guest drivers in select special events.
"Jimmy won a lot of big races during his career," Sorenson said in a team release. "He is someone I really look up to and it will be hard to follow in his footsteps, but I know the guys will provide me with everything possible to win races. Having worked at Mars Race Cars for four years now while attending college in Menomonie, I know everything is in place with Mars Racing to be very, very successful."
Mars, a multitime crown jewel winner over 37 years behind the wheel, says he knows it "will be weird to watch the yellow No. 28 go around the racetrack without me in it," but he's confident in Sorenson, whose occasional Late Model experience includes a 2022 Wabam Dirt Kings Tour victory at Mississippi Thunder Speedway in Fountain City, Wis.
"There are a ton of reasons why I selected Dustin to be our house car driver, but a few of them include his strong work ethic, his humility, his talent behind the wheel, his marketability to our partners, and he just flat out knows how to win races," Mars said. "He has accomplished quite a lot for such a short career and I can't wait to work closely with him and watch him grow as a driver."
Mars ends his career as among the winningest Super Late Model drivers in history with national success that includes victories in Eldora Speedway's Dream and the Dirt Track World Championship at Lawrenceburg (Ind.) Speedway among many major victories.
"I'm excited to work closer with our drivers, the guys here in the shop, as well as my sons Sam and Taylor as they progress in their racing careers," said Mars, who operates Mars Racing with his brother and longtime crew chief. "Even though I'll be in a different role, you'll still see me at the racetrack working alongside my brother Chris with our house car program and making sure our MB Customs drivers stay on the cutting edge of technology and information."