2022 Short Track Super Series Elite at Georgetown Speedway
An In-Depth Look At Matt Sheppard's Remarkable 2022 Season
An In-Depth Look At Matt Sheppard's Remarkable 2022 Season
Matt Sheppard has enjoyed one of the most impressive seasons in Big-Block Modified history. We break down just how good it has really been.
Oct 26, 2022
by Brandon Paul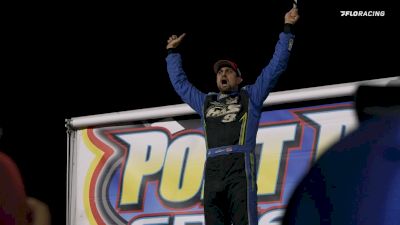 Matt Sheppard has been a superstar in the Northeast Big-Block Modified ranks for quite some time now. The driver from Waterloo, New York is an eight-time Super DIRTcar Series champion, multi-time Short Track Super Series champion, three-time Super DIRT Week winner and a track champion at numerous tracks in the state of New York.
All of this is to say that Matt Sheppard winning races and championships is a surprise to nobody that has followed Modified racing over the last decade. However, the dominance displayed by "Super Matt" throughout the 2022 season, specifically in crown jewel events, has been unprecedented.
In the words of country artist Eric Church, Sheppard is "having a record year."
To best understand just how good Sheppard has been this season, it's best to write (or type) his accomplishments down on paper (or on a website like FloRacing), so that's what we're doing to do.
EARLY SEASON / WINTER RACING
With snow still on the ground in the Northeast, Sheppard and many of his Modified friends made their way south like many racers and fans do during the winter months. He began his season in February with the Short Track Super Series at All-Tech Raceway and jumped out to a hot start by winning the opening event on February 9.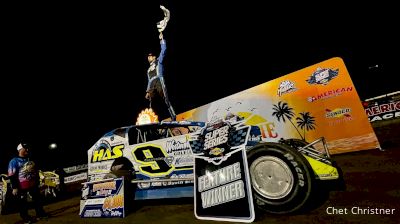 VIDEO: Matt Sheppard discusses his season-opening win at All-Tech Raceway.
From there, Sheppard hit a dry spell by his standards. While competing in seven races with the Short Track Super Series and Super DIRTcar Series in Florida, he failed to win another race. When racing in Florida concluded, he made his way to Cherokee Speedway for the first Short Track Super Series Elite race of the season and finished 16th. He followed that up with a fifth-place finish in the Short Track Super Series South Region opener on March 20.
FLOODGATES BEGIN TO OPEN
As the snow melted away and racing season began to heat up in the Northeast, Sheppard began to find his stride.
A visit to Orange County Fair Speedway for the Hard Clay Open proved to be the start of something special as Sheppard walked away from the Middletown, New York dirt track on April 1 with a $25,000 check.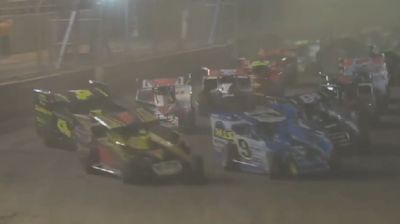 VIDEO: Watch highlights from the Hard Clay Open on FloRacing.
The wins kept on coming throughout April and May with Short Track Super Series victories at Outlaw Speedway and New Egypt Speedway, as well as a Super DIRTcar Series win at Can-Am Speedway. Additionally, Sheppard was beginning to win weekly Modified events at both Utica-Rome Speedway and Orange County Fair Speedway.
This was just helping to set the stage for what was to come.
A HOT SUMMER
With momentum on his side, Sheppard kept the wins coming during the summer months. It was during this time that he began to take a stranglehold on championship battles at Utica-Rome and Orange County, as well as with the two premier touring series.
Sheppard's summer victories included Short Track Super Series wins at Devil's Bowl Speedway (VT), Utica-Rome Speedway and Georgetown Speedway. He also collected Super DIRTcar Series wins at Big Diamond Speedway, Orange County, Brewerton Speedway and Land of Legends Raceway.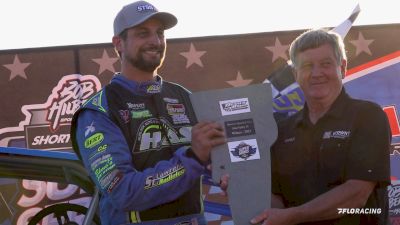 VIDEO: Sheppard won the inaugural Short Track Super Series race at Devil's Bowl Speedway.
To end the month of August, Sheppard collected a $5,000 check for winning the season finale and $30,000 for winning the championship at Orange County.
Throw in a few other wins like the Matt Simpson Memorial at Georgetown Speedway and Sheppard's early season struggles were all but forgotten.
But despite his success, nobody including Matt Sheppard himself, had any idea of what was to come during big-money season in September and October.
A FALL TO REMEMBER FOREVER
The month of September kicked off in style for Sheppard as he claimed his 11th victory of the season and his second straight Sunoco Modified championship at Utica-Rome Speedway. Two nights later, he came up one spot short to Stewart Friesen in the Short Track Super Series Elite event at Utica-Rome. With the large purse that was on the line, Sheppard still collected a nice $12,500 for his runner-up effort.
Following another runner-up finish with the Super DIRTcar Series at Weedsport Speedway, the floodgates truly opened and Sheppard began his historic run.
It all began on September 17 when Sheppard visited Fonda Speedway, a place known by many as Stewart Friesen's playground in recent years, for the prestigious Fonda 200. Sheppard left no doubt that night by taking the lead during the second half of the 200-lap race and pulling away late to collect a $53,000 payday for his first career Fonda 200 victory.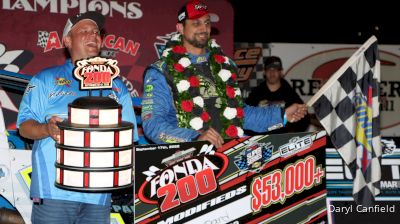 VIDEO: Adding a Fonda 200 victory to his resume meant a lot to Matt Sheppard.
Following Fonda, Sheppard returned to the Super DIRTcar Series circuit for a stop at Albany-Saratoga Speedway. He kept his winning ways going and secured another $10,000 check on September 24.
One week later, he claimed his second 200-lap win of the season and a $20,000 check for winning the Outlaw 200 at Fulton Speedway on October 1.
From there, his focus turned to one of the biggest weeks of the year: Super DIRT Week at Oswego Speedway. Debuting a new look No. 9s Modified, Sheppard claimed his third career Super DIRT Week finale and banked another $50,000 check on October 8. Additionally, he picked up another $20,000 the night prior in the Super DIRT Week 358 Modified feature.
The following week another $50,000 was on the line during the Speed Showcase at Port Royal Speedway, and this time it looked like Sheppard's streak was going to end. After pitting early in 75-lap race for a flat tire, his chances of driving through the field and passing leader Stewart Friesen appeared to be slim. However, a handful of late-race cautions gave Sheppard the track position he needed to challenge Friesen and he did just that, passing Friesen on the final lap to score the victory.
After recording six straight victories, five of which paid $20,000 or more to win, Sheppard made his way back to Orange County for Eastern States Weekend. And while his streak came to end with a second-place finish in Friday's Short Track Super Series Hard Clay Finale, he more than made up for it on Sunday by winning the Eastern States 200 and another $40,000.
BY THE NUMBERS
While it is difficult to add up all of Sheppard's winnings across multiple touring series and weekly tracks, let's take a look at some of the highlights from Sheppard's dream season.
41 - The number of wins Sheppard has recorded across all touring series and weekly Modified events in 2022. According to a post on his Facebook page, the 41 wins ties Sheppard's career record with plenty of racing still to come this year.
$116,075 - This number represents the amount of money Sheppard has collected in Super DIRTcar Series events this season.
$143,412 - Sheppard's winnings in Short Track Super Series Elite events in 2022. This number includes his wins in the Hard Clay Open ($25,000), Fonda 200 ($53,000) and Speed Showcase ($50,000).
$163,000 - The amount of money won by Sheppard in 200-lap events alone. This includes the Fonda 200, Outlaw 200, Super DIRT Week and Eastern States 200.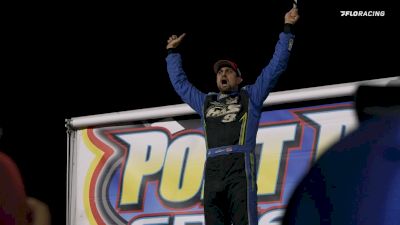 VIDEO: Sheppard discusses his unorthodox path to victory lane at Port Royal.
CHAMPIONSHIP PEDIGREE
There are still races and championships to be won in 2022, but Sheppard has already secured three championships and is well on his way to scoring more.
So far, Sheppard has clinched track championships at Utica-Rome Speedway and Orange County Fair Speedway, as well as the Short Track Super Series North Region championship worth $15,000.
This weekend, he will attempt to clinch two more championships during the Mid-Atlantic Championship Weekend at Georgetown Speedway. He currently leads the $30,000 Short Track Super Series Elite championship by 84 points over Ryan Godown and the Short Track Super Series South Region championship by 19 points over Godown.
From there, Sheppard will head south to The Dirt Track at Charlotte Motor Speedway with hopes of claiming a record-breaking ninth Super DIRTcar Series championship. He currently leads the championship fight by 164 points over Mat Williamson. If he can clinch the title, he'll deposit another $60,000 in the bank account.