World Of Outlaws Late Model Series
Brandon Sheppard Merging Family Team with Riggs Motorsports
Brandon Sheppard Merging Family Team with Riggs Motorsports
Brandon Sheppard is gearing up a national tour run next season after merging his family's team with Illinois-based Riggs Motorsports.
Oct 20, 2022
by FloRacing Staff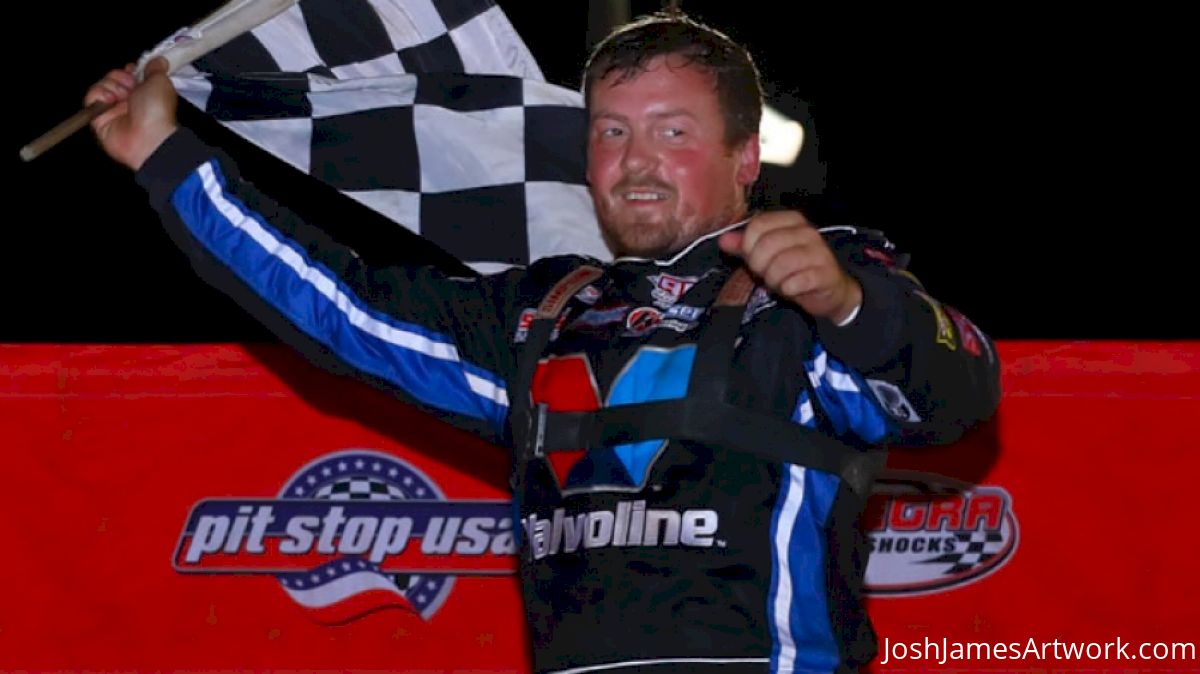 Four-time World of Outlaws Case Late Model Series champion Brandon Sheppard of New Berlin, Ill., is gearing up a national tour run next season after merging his family's Sheppard Racing with Illinois-based Riggs Motorsports, the team announced today.
The 29-year-old Sheppard, who has ended his six-year run in the Rocket Chassis house car sooner than expected, has a three-year agreement with longtime race team owner Scott Riggs for a joint-ownership venture that will also field cars occasionally for Sheppard's father, Steve Sheppard Jr., and Riggs's sons, Jason and Jack.
"When Brandon announced his desire to race from home because of his family, Jason and I began talking about combining resources to give both teams a better shot at what it takes to win a national tour," said Scott Riggs, who next month will conclude a three-year relationship with Benton, Ky., driver Tanner English. "I have watched Brandon Sheppard since he was 15 years old grow to become one of the best Dirt Late Model drivers in the country and we believe in his vision to build a successful racing program."
For 2023, the Sheppard-Riggs team will open the season at the six-race Rio Grande Waste Services Wild West Shootout in Vado, N.M., in January and move on to Georgia-Florida Speedweeks in late January and early February. A press release said the team will decide after Speedweeks to follow the WoO circuit or Lucas Oil Late Model Dirt Series, where Sheppard finished second in points to Tim McCreadie in '22.
The combined team is building a 6,000-square-foot race shop in New Berlin to maintain the team's Rocket cars and other equipment, Sheppard's manager Justin Cook said.
It was initially expected that Sheppard would complete the season in the Rocket house car of Mark Richards, but he's decided to focus on his family's No. B5 beginning with Oct. 21-23 WoO races in Kansas and Missouri. He'll also try to clinch his Castrol FloRacing Night in America championship in the family car Nov. 11-12 at Senoia (Ga.) Raceway.
Sheppard will tentatively make his first official start with the Sheppard-Riggs operation at December's Gateway Dirt Nationals in St. Louis, Mo., Cook said. (New Rocket Chassis house car driver Hudson O'Neal is slated to make his debut for Richards at next month's World Finals at The Dirt Track at Charlotte; Sheppard isn't expected to compete at the Concord, N.C., event.)