2022 Castrol FloRacing Night in America at 411 Motor Speedway
Big Names Expected For Castrol FloRacing Night At 411 Motor Speedway
Big Names Expected For Castrol FloRacing Night At 411 Motor Speedway
A star-studded field of drivers is expected for Tuesday's Castrol FloRacing Night in America event at 411 Motor Speedway.
Oct 11, 2022
by Brandon Paul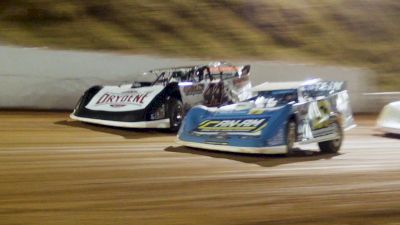 Castrol FloRacing Night in America is ready to make your Tuesday feel less like a Tuesday. The popular mid-week racing series is bringing many of the nation's top dirt late model racers to 411 Motor Speedway for 50 laps of dirt-slinging action.
Headlining the list of expected entries for the ninth race of the Castrol FloRacing Night in America season is defending NASCAR Cup Series champion Kyle Larson. Driving the Kevin Rumley prepared No. 6, Larson will be seeking his second series victory of the year after winning the season opener at Eldora Speedway in April.
Entering the penultimate event of the season, Brandon Sheppard leads the Castrol FloRacing Night in America championship standings by 103 points over Bobby Pierce. Sheppard recorded one win earlier this season at Spoon River Speedway and has yet to finish outside the top 10 in eight events. Pierce recently won back-to-back events at Fairbury Speedway and Atomic Speedway.
After winning last Thursday at Tri-County Race Track, Dale McDowell is expected to be in attendance Tuesday night with hopes of scoring two consecutive series victories.
Jimmy Owens, the defending winner of the event, is also expected in attendance to defend his victory from one year ago. Owens was also the winner of the Scott Sexton Memorial with the Valvoline Iron-Man Late Model Series earlier this year.
One of the hottest dirt late model drivers in the nation this season, Chris Madden, is expected to enter the event in search of his first career Castrol FloRacing Night in America victory.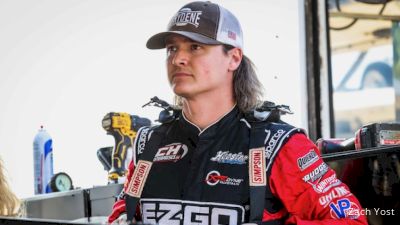 VIDEO: Cory Hedgecock chats with FloRacing's Derek Kessinger in the latest edition of Castrol Fast Five.
A local standout to keep an eye on Tuesday night will be Loudon, Tennessee driver Cory Hedgecock, who has recorded well over 20 career victories at his home state race track.
Another Tennessee driver looking to defend his home turf will be "The Winfield Warrior" Mike Marlar.
Other drivers entered for Tuesday's race include Tyler Erb, Ricky Thornton Jr., Ricky Weiss and Spencer Hughes. A full list of expected entries for the event can be viewed below.
FloRacing's live broadcast of the event will begin at 6 p.m. ET with a pre-race show to set the stage for the event. From there, hot laps will begin at 6:30 p.m. ET with qualifying, heat races and features to follow.
In addition to the 50-lap Super Late Model main event, 604 Crate Late Models and Open Wheel Modifieds will join the show.
Castrol FloRacing Night In America Expected Entries
| | | | |
| --- | --- | --- | --- |
| 1 | Tyler | Erb | New Waverly, TX |
| 1s | Brandon | Sheppard | New Berlin, IL |
| 6c | Clay | Coghlan | Dandridge, TN |
| 6 | Kyle | Larson | Elk Grove, CA |
| 7m | Donald | McIntosh | Dawsonville, GA |
| 7 | Ricky | Weiss | Headingly, MB |
| d8 | Dustin | Linville | Lancaster, KY |
| 11 | Spencer | Hughes | Causeyville, MS |
| 17m | Dale | McDowell | Chickamauga, GA |
| 20 | Jimmy | Owens | Newport, TN |
| 20RT | Ricky | Thornton Jr. | Martinsville, IN |
| 23 | Cory | Hedgecock | Loudon, TN |
| 30 | Ryan | King | Seymour, TN |
| 32 | Bobby | Pierce | Oakwood, IL |
| 42 | Cla | Knight | North Augusta, SC |
| 44 | Chris | Madden | Gaffney, SC |
| 58 | Garrett | Alberson | Dubuque, IA |
| 72 | Barrett | Lowe | Fletcher, NC |
| 83 | Jensen | Ford | Johnson City, TN |
| 109 | Eli | Beets | Knoxville, TN |
| 116 | Cameron | Weaver | Crossville, TN |
| 118 | Brodie | Sharp | Norris, TN |
| 157 | Mike | Marlar | Winfield, TN |