2022 Short Track Nationals at I-30 Speedway
I-30 Speedway Ready To Host One Last Short Track Nationals
I-30 Speedway Ready To Host One Last Short Track Nationals
I-30 Speedway is set to close following this weekend's 35th Annual Short Track Nationals, which boasts an entry list of more than 70 cars
Sep 30, 2022
by Rob Blount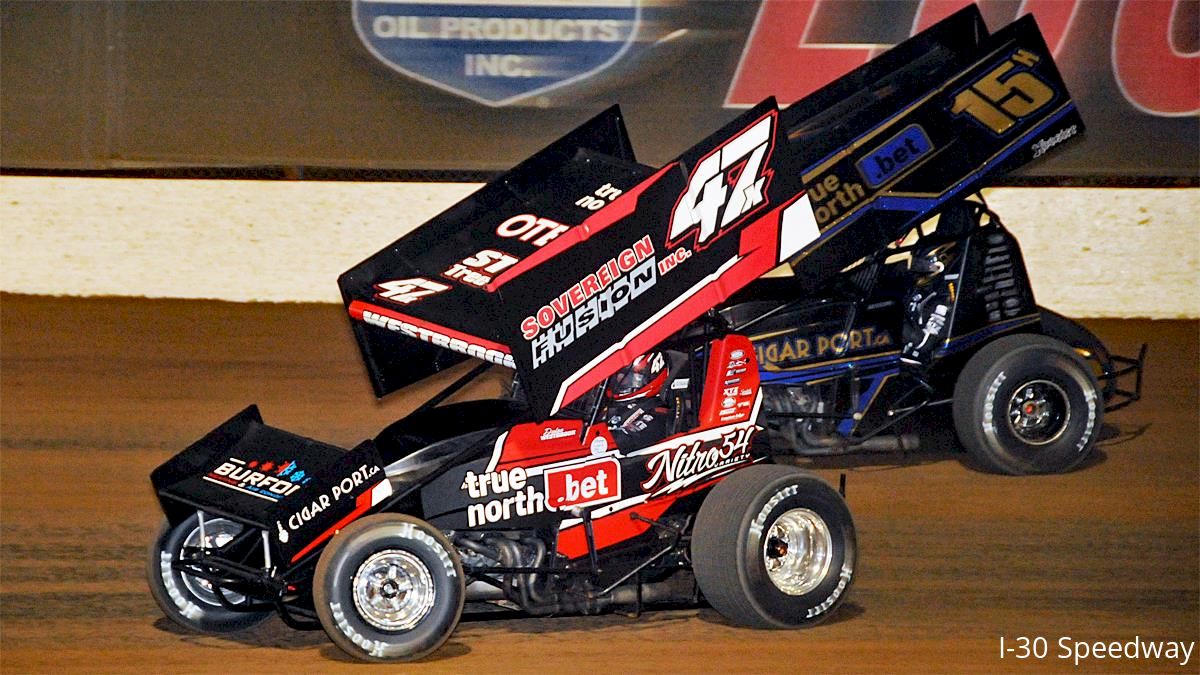 Even though Little Rock, Arkansas' I-30 Speedway is set to close, the sounds of Sprint Car engines will roar around the track one last time this weekend and the 35th Annual Comp Camps Short Track Nationals. Nearly 75 of the best 360 Sprint Car drivers have filed an entry to race for the $15,041 prize on Saturday night.
Headlining that entry list is the three-time and defending Short Track Nationals champion, Blake Hahn. Sam Hafertepe Jr., Tony Bruce Jr., Tim Crawley and Wayne Johnson are all past winners of the event that are entered in this weekend's race.
Also on the entry list is multi-time Tezos All Stars Circuit of Champions titlist, Aaron Reutzel. The Clute, Texas native is seeking his first Short Track Nationals championship on the quarter-mile high-banked oval that sits just south of Little Rock.
Also on the entry list is the 16-year-old phenom, Ryan Timms. Timms has set the Sprint Car world on fire with 11 wins in 2022 to date across 360 and 410 winged Sprint Car racing, at tracks like Huset's Speedway, Jackson Motorplex, and Lake Ozark Speedway.
On Thursday night, I-30 Speedway hosted the 15th Annual Ralph Henson Tribute event, which serves as a prelude of sorts to the Short Track Nationals. Aaron Reutzel went to victory lane in that race over Sam Hafertepe Jr., and Jordon Mallett.
The 35th Short Track Nationals will be contested over two days, Friday, September 30, and Saturday, October 1. Friday's action will conclude with $1,500-to-win twin 20-lap features with the top two finishers from each racing locking into Saturday's Short Track Nationals A-Main.
This is the final Short Track Nationals to be contested at the I-30 Speedway, and will serve as the final weekend of racing at the long-running race track. After 66 years of competition, I-30 Speedway is closing permanently. It has been sold to Copart, an online car auction company.
Race fans that cannot make it out to I-30 Speedway to see the Short Track Nationals in person can catch both nights of racing from this event live on FloRacing, beginning Friday night at 8 p.m. ET.
Current Short Track Nationals Entry List
No. Driver Name
0 Eric Baldaccini
1jr Steven Russell
1x Tim Crawley
2c Wayne Johnson
3 Howard Moore
4x Brad Bowden
5L Dusty Young
5T Ryan Timms
8m Kade Morton
8r Aaron Reutzel
9jr Derek Hagar
10 Landon Britt
10k Dewayne White
10p Dylan Postier
12h Tony Bruce Jr.
13 Chase Howard
13m Chance McCrary
14 Jordan Mallett
15h Sam Hafertepe Jr.
15J Jeremy Middleton
16 Steven Howell
16c Tylar Rankin
17 Ryan Bickett
17J Jerry Brey
17F Chad Frewaldt
17 Alex Lyles
17 Alex Sewell
21 Spencer Meredth
21k Kevin Hinkle
22 Riley Goodno
22k Kaleb Poe
24 Jeffrey West
26 Marshall Skinner
27J Joseph Poe Jr.
30 Joseph Miller
37 Ayden Gatewood
38 Rick Pringle
39 Justin Sanders
41 Colton Hardy
42p Preston Perlmutter
45x Kyle Johnson
47 Dale Howard
47x Dylan Westbrook
48 Wade Buttrey
52 Blake Hahn
55 Brandon Anderson
55 Donnie Howard
63 Chris Williams
67 Hayden Martin
69 Jamey Mooney
71 Bradyn Baker
72 Jason Howell
72p Gary Floyd
85 Josh McCord
87J Jace Park
91 Michael Day
91a Ernie Ainsworth
93 Chris Sweeney
95 Matt Covington
132 Jamie Manley