Haudenschild High Limit Buckeye Brawl Canceled Due To Weather
Haudenschild High Limit Buckeye Brawl Canceled Due To Weather
Tuesday night's Sheldon Haudenschild High Limit Buckeye Brawl at Wayne County Speedway has been canceled as a result of rain showers at the race track.
Sep 27, 2022
by Brandon Paul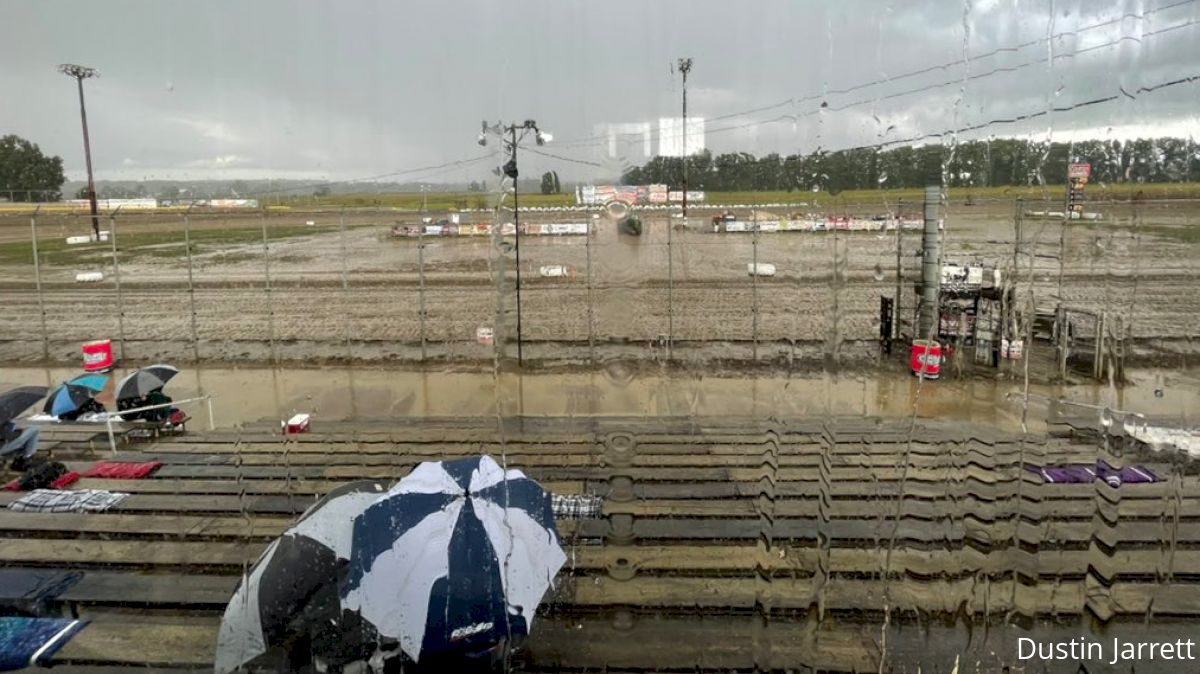 Mother Nature took three swings at Wayne County Speedway on Tuesday night. Unfortunately, the third swing resulted in the cancelation of the highly-anticipated Sheldon Haudenschild High Limit Buckeye Brawl.
The event, which was scheduled to pay $32,022 to the winner, will not be rescheduled. The race would have been the second race for the new High Limit Sprint Car Series promoted by NASCAR Cup Series champion Kyle Larson and three-time World of Outlaws champion Brad Sweet.
Unfortunately we have done all we can but you can't beat Mother Nature.

Tonight's @Haudenschild_17 Buckeye Brawl presented by @dac_vitamins at @wcsohio has been canceled.

If you purchased a pre sale ticket on @tickethoss you'll be refunded!

Thanks to everyone who came out! pic.twitter.com/otLErHvkaH

— High Limit Racing (@HighLimitRacing) September 27, 2022
Officials from the High Limit Sprint Car Series and Wayne County Speedway remained optimistic about Tuesday night's race after two afternoon rain showers. However, a third rain shower prior to the scheduled time for hot laps left officials with no choice but to cancel the event.
A large contingent of Sprint Car drivers were in the pit area for Tuesday's race, with an unofficial car count approaching 50 entries. An update from the High Limit Sprint Car Series just after 3 p.m. ET indicated that 38 drivers were officially signed in.
Fans who purchased prepaid tickets for the event through the Ticket Hoss mobile app will receive a full refund.
Currently, no additional events are scheduled for the High Limit Sprint Car Series in 2022. A full schedule of mid-week races is expected to be announced for the 2023 season.