2022 4-Crown Nationals at Eldora Speedway
Silver Crown Thy Good: USAC Champ Cars Take On Eldora
Silver Crown Thy Good: USAC Champ Cars Take On Eldora
Coming into this weekend's 4-Crown Nationals presented by NKTELCO at Eldora, Logan Seavey enters as the most recent USAC Silver Crown winner.
Sep 23, 2022
by FloRacing Staff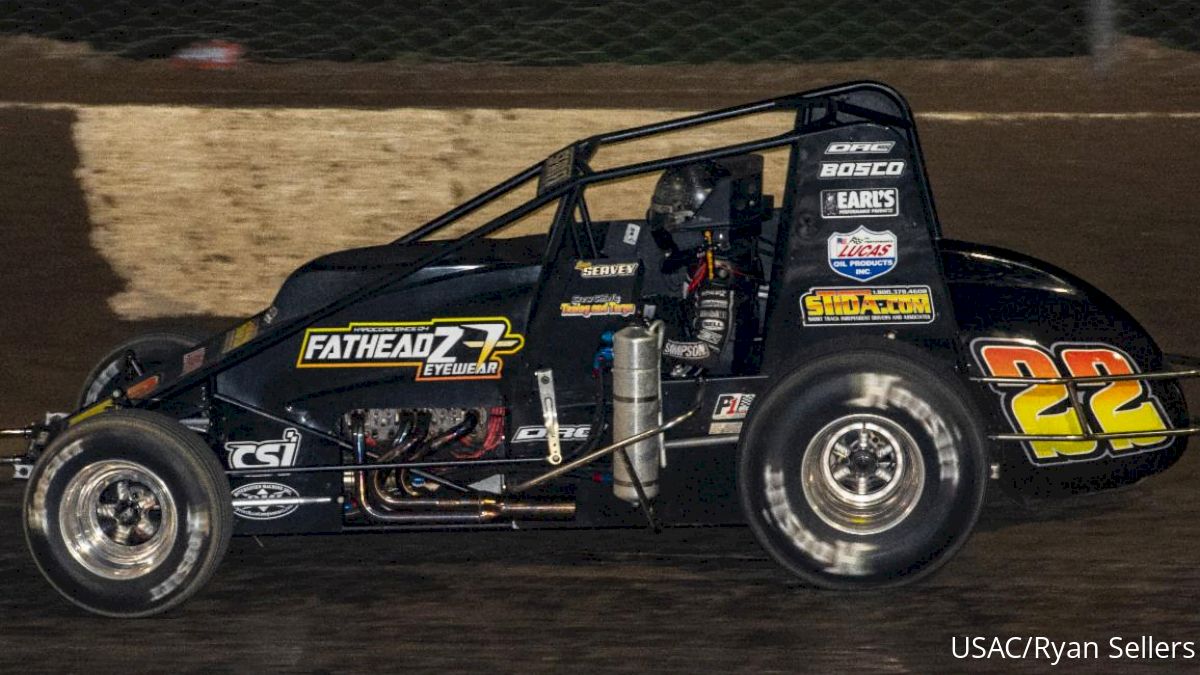 After finishing second in the first two legs of the 2021 4-Crown Nationals at Rossburg, Ohio's Eldora Speedway, Logan Seavey felt he had played second fiddle long enough.
When it came to the USAC Silver Crown nightcap, Seavey pulled no punches right from word 'go,' as he charged from sixth to second on the first lap, and from second to first on the second lap, leading the final 49 circuits to corral his first victory at the half-mile dirt oval.
Coming into this weekend's 40th running of the event, presented by NKTELCO at Eldora, Seavey enters as the most recent USAC Silver Crown winner (Sept. 5) at the Du Quoin (Illinois) State Fairgrounds, which constituted a war of attrition and a survival-of-the-fittest affair that tested both man and machine to the ultimate limits.
There's not a race on the schedule I look forward to more than this one! Should be an exciting few nights at the Big E. https://t.co/1JyMxKU6Tx

— Logan Seavey (@Logan_Seavey) September 20, 2022
Saturday night's Eldora 50-lapper is as close to a sprint as you'll get with the champ cars. As for the only other 50-lapper the series ran on a half-mile dirt track this season, Seavey also won that one back in June at Port Royal (Pennsylvania) Speedway.
The Sutter, California, native is one of 30 entries in a jam-packed Eldora lineup that includes 29 entries and four past race winners.
The Silver Crown portion of the 4-Crown weekend kicks off with practice, qualifying (top-20 locked-in) and a 10-lap qualifying race (top-6 transfer) on Friday night, followed by a brief practice session and the $10,000-to-win 50-lap race on Saturday night to conclude the 4-Crown festivities.
Been There, Done That
Chris Windom's record at the 4-Crown is impeccable, one that includes victories in Sprint Cars and Midgets, to go along with two wins in the Silver Crown division in 2013 and 2016, a second-place finish in 2014 and a third in 2015. Windom will pilot a car for Bill Rose Racing this weekend.
Brian Tyler (Parma, Michigan) has won at Eldora on multiple occasions in his career, first in a USAC Sprint Car in 1997 and again in 2002 in the 4-Crown Silver Crown 50-lapper.
C.J. Leary (Greenfield, Indiana) made a banzai run to the checkered flag in winning the 2018 Silver Crown go at Eldora, in addition to eighth-place results there in 2015 and 2019.
Searching For The Crown
Current series point leader and five-time Silver Crown champ Kody Swanson (Kingsburg, California) has never won a race at Eldora. He's finished a best of second in 2015 and won the pole in 2017.
Swanson's 4-Crown Silver Crown results run the gamut of the top 10 at Eldora, with a fourth in 2019, fifth in 2016, 2018 and 2021, eighth in 2013 and ninth in 2012 and 2014.
Taking a close runner-up finish to Seavey in the 2021 Silver Crown race was Matt Westfall (Pleasant Hill, Ohio), who won his only career USAC National Sprint Car feature at Eldora in 2006.
In a Silver Crown car at Eldora, he's been phenomenal in minimal appearances over the past two decades.
At the 4-Crown he's also finished second in 2013, fifth in 2002, ninth in 2004 and seventh in 2019, after charging from the 27th starting position in just 50 laps.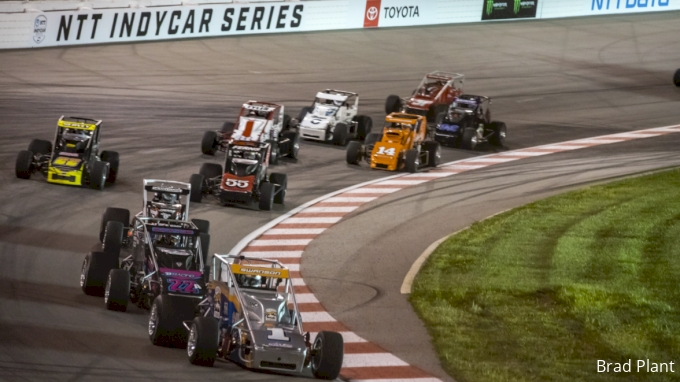 Past USAC Silver Crown champ Justin Grant (Ione, California) has been victorious three times in USAC National Sprint Car competition at Eldora and has finished solidly at Eldora throughout his Silver Crown career.
Grant took second in 2016, third in 2019, sixth in 2015 and 2017, seventh in 2018 and 10th in 2021.
Troy, Ohio's Dallas Hewitt finished seventh in June and eighth in September's 4-Crown during the 2021 Silver Crown season at Eldora. Dallas is the nephew of Jack Hewitt, the winningest Silver Crown driver of all-time at Eldora with eight victories.
Shane Cottle (Kansas, Illinois) won the pole in 2018 and has finished inside the top 5 on seven occasions in Silver Crown competition during the 4-Crown at Eldora, including in each of his past four starts, led by third-place results in 2017, 2018 and 2021, fourth in 2008 and 2015, and fifth in 2006 and 2019, the latter of which he started 24th.
4-Crown 'Em
Loads of 4-Crown Silver Crown experience is apparent throughout the substantial field, all of whom are striving for a first victory at the half-mile dirt oval.
Eric Gordon's (Greenfield, Indiana) USAC Silver Crown experience dates back to 1990, when he finished seventh in his rookie season, which resulted in a second-place finish in the final standings. Gordon also took second in 1991, third in 1997, fifth in 1994, sixth in 1995, seventh in 1993, 10th in 2019 and was sixth in his most recent appearance in 2021.
Jake Swanson's first crack at the 4-Crown resulted in a seventh-place finish in 2021 for the Anaheim, California, native.
Kyle Robbins (New Castle, Indiana) took home a ninth-place result in both the 2018 and 2021 race.
Matt Goodnight (Winchester, Indiana) charged from 25th to ninth at Eldora in 2019.
They'll be joined by Levittown, Pennsylvania's Mike Haggenbottom (15th in 2018), Pendleton, Indiana's Travis Welpott (17th in 2018) and Mechanicsburg, Pennsylvania's Dave Berkheimer (19th in 2018).
Carmen Perigo (Stoystown, Pa.) returns to the 4-Crown for a second Silver Crown attempt, after finishing 13th in 2021, as will Casey Buckman (Chandler, Ariz.), who finished 21st in 2021 and is coming into the race after finishing a career-best fifth at Du Quoin.
Erik Karlsen (Romulus, New York), a CRSA 305 Sprint Car champion at New York's Canandaigua Speedway, made his first USAC Silver Crown start at the 4-Crown in 2021, finishing 23rd.
Back To The Future
Russ Gamester, Chase Stockon and Jimmy Light make their Silver Crown 4-Crown returns after somewhat lengthy hiatuses.
Gamester (Peru, Indiana) made his first 4-Crown Silver Crown start during his USAC National Midget championship season of 1989. Gamester's most recent Eldora start came in 2014, with his best result coming in 1997 (fifth).
Stockon (Fort Branch, Indiana) snared a 14th in his only previous start in 2015.
Light (West Springfield, Pennsylvania) collected a 12th-place result in his most recent foray in 2019.
Experienced Rookies
Clarklake, Michigan's Brian Ruhlman has yet to step foot in a Silver Crown car at Eldora. However, he sure doesn't lack for experience, especially at the 4-Crown Nationals, having grabbed UMP Modified victories during the event on three occasions (2002, 2004, 2005).
Longtime veteran Dave Peperak (Clinton, Indiana) won his only career USAC National Sprint Car feature at Eldora on the final lap of the 1981 season opener, a race that aired on ABC's Wide World of Sports.
Fellow first-time 4-Crown National Silver Crown drivers include Buddy Kofoid (Penngrove, California) who finished fourth twice in a midget at the 4-Crown in 2021. He'll drive Hans Lein's number 97, which won the 2017 race with driver Tyler Courtney.
Emerson Axsom (Franklin, Indiana) will make his second USAC Silver Crown appearance after finishing fifth in this year's season opener at the Terre Haute (Indiana) Action Track.
Meanwhile, Kaylee Bryson (Muskogee, Oklahoma) will attempt to make her first USAC Silver Crown feature career start.
They're joined by top series rookie-of-the-year candidate Gregg Cory (Shelbyville, Indiana), Jake Simmons (New Palestine, Indiana), Tom Paterson (Argos, Indiana) and Nathan Moore (Kaufman, Texas), who'll be among those pulling double-duty at the 4-Crown this weekend with the USAC National Sprint Cars.
The Details
On Friday, it's a full program for the USAC NOS Energy Drink Midget National Championship, plus USAC Silver Crown qualifying and a full program for the World of Outlaws NOS Energy Drink Sprint Cars.
Stands open at 2 p.m. Eastern, with the drivers meeting at 5 p.m. and hot laps at 6 p.m.
On Saturday, it's full programs for the USAC NOS Energy Drink Midget National Championship, USAC AMSOIL Sprint Car National Championship, USAC Silver Crown and the Tezos All Star Circuit of Champions.
Spectator gates will open at noon Eastern, with a driver autograph session scheduled from 3-4 p.m. in the Fan Zone, followed by the drivers meeting at 5 p.m. and hot laps at 6 p.m.
It's time for the 4️⃣0️⃣th #4Crown Nationals!@USACNation | @EldoraSpeedway

— FloRacing (@FloRacing) September 23, 2022
For Friday at Eldora, general admission tickets are $34 for adults and free for ages 12 and under. Reserved tickets are $39 for adults and $9 for ages 12 and under.
For Saturday at Eldora, general admission tickets are $39 for adults and free for ages 12 and under. Reserved tickets are $44 for adults and $9 for ages 12 and under.
The USAC portions on Friday night, and Saturday's entire program, can be watched LIVE on FloRacing. Click here to watch.