2022 Pink Lady Classic at Meridian Speedway
Stacked Entry List Headed To Eighth Pink Lady Classic At Meridian Speedway
Stacked Entry List Headed To Eighth Pink Lady Classic At Meridian Speedway
A stacked entry list full of pavement Sprint Car racing's best are headed to Boise, Idaho's Meridian Speedway for the eighth annual Pink Lady Classic
Sep 22, 2022
by Rob Blount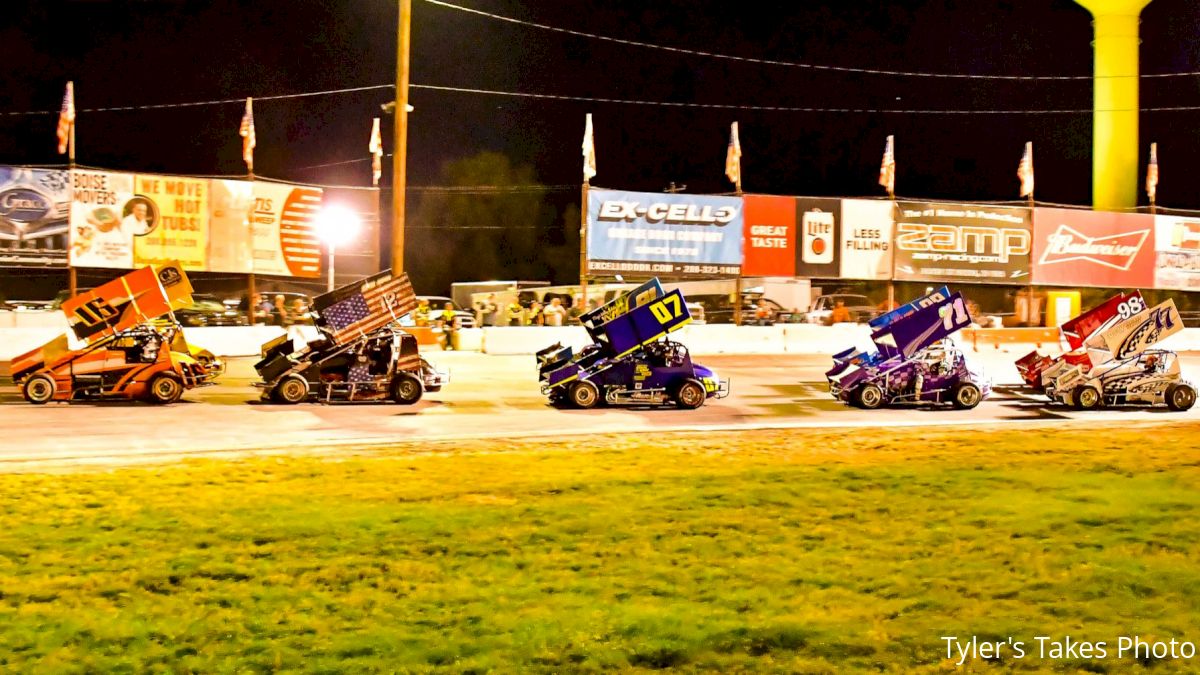 Boise, Idaho's Meridian Speedway is gearing up for the eighth running of the "Pink Lady Classic" this weekend. What has recently been called "the Knoxville Nationals of Pavement" has an entry list to back it up.
Nearly every pavement Sprint Car series in the country will be represented at the Pink Lady Classic, a race that pays $20,000 to the victor and at least $54,700 in total purse money.
Headlining this year's entry list is the two-time and defending Little 500 champion, Tyler Roahrig. "Kid Rocket" has multiple victories this season including the Little 500 victory, and 500 Sprint Car Tour wins at tracks like Michigan's Berlin Raceway and the Lucas Oil Indianapolis Raceway Park. It will be Roahrig's first attempt at the Pink Lady Classic.
Another big name on the entry list is Meridian's own Colton Nelson. Nelson is a former Speed Tour champion, and he is the current points leader at Meridian Speedway in the Sprint Car division.
The entry list also boasts a former Copper World Classic winner in Kenny Hamilton and past Sprint Car series champions like Aaron Willison, who is a NSRA champion, Davey Hamilton, who is a former King of the Wing champion, and former Inland Winged Sprints champion Randy DuBois.
In addition to the Sprint Car aces, Caifornia's Kyle Tellstrom is searching for another marquee Meridian Speedway race win. Tellstrom won the 2022 Big 5 Late Model championship, as well as the Idaho 208 race win, the biggest race of the year for the Late Models at Meridian.
The eighth annual Pink Lady Classic is a two-day event at Meridian Speedway, featuring the Pavement Sprint Cars, Speed Tour Supermodifieds, Focus Midgets, and the West Coast Vintage Series.
For race fans that cannot make it to Meridian Speedway to attend the Pink Lady Classic in person, FloRacing will have live coverage of every lap of racing throughout both days of action.