NHRA
Tanner Gray Returns To NHRA Pro Stock To Fill In For Deric Kramer
Tanner Gray Returns To NHRA Pro Stock To Fill In For Deric Kramer
Former NHRA World Champion and current NASCAR Camping World Truck Series star, Tanner Gray, goes NHRA Racing for an ill Deric Kramer at NHRA Reading Nats.
Sep 21, 2022
by Courtney Enders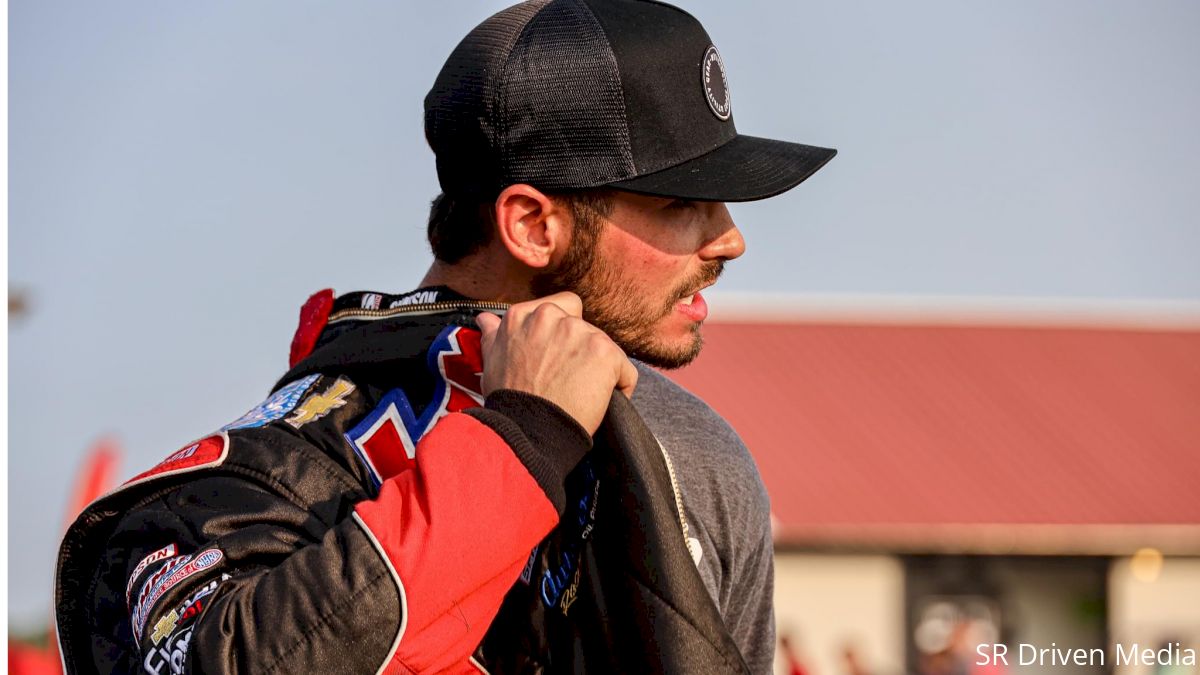 Former NHRA Pro Stock Champion, Tanner Gray, went back to his roots last weekend at the NHRA Reading Nationals to fill in for an ill Deric Kramer. Gray comes from an NHRA heavy family and early in his career he followed in the footsteps of his grandfather, Johnny (Funny Car), his father Shane (Pro Stock), and his uncle Jonathan (Pro Mod). Tanner entered the Pro Stock scene in 2017 alongside his father with a two-car team under the Gray Motorsports umbrella. He blew away the competition to earn the NHRA Rookie Of The Year award in 2017 and became the youngest competitor to win an NHRA National Event as well as the youngest to win a NHRA World Champion after winning it all in 2018 with 8 season victories.
In September of 2018, Gray announced he would be moving his talents to the NASCAR K&N Pro Series East and he quickly picked up his first victory at South Boston Speedway. In December of 2019 it was announced that Gray would run full-time and for rookie of the year in the Truck Series in 2020 driving the DGR-Crosley No. 15 truck. Tanner currently competes full-time in the NASAR Camping World Truck Series driving a Ford F-150 for David Gilliland Racing.
Gray stays busy chasing his dreams all over this country, but not busy enough to stay away from Drag Racing. During the pandemic, the NHRA altered their rules to allow drivers who test positive for COVID-19 to be able to have a substitute driver compete for them without penalty of a 'no show'. Given that the NHRA Reading Nationals was the first race of the NHRA Countdown to the Championship, Deric Kramer and team decided bringing a former Champion in was the move to assure staying in the mix for the final standings.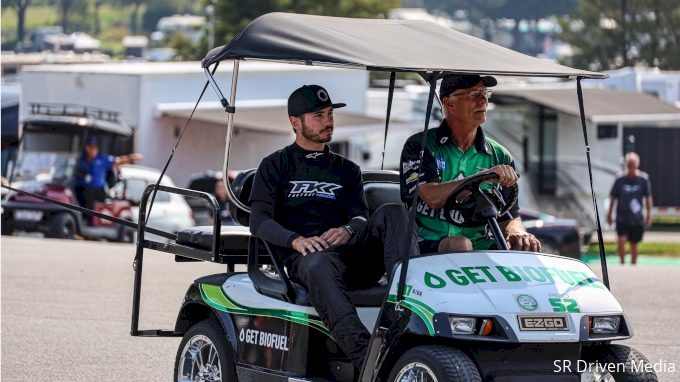 "It was a little nerve wrecking because it had been quite a while since I had even seen a Pro Stocker," Gray said about returning to the seat. "I knew it would be tough because they run their clutch set up so different than Dave (Connolly) and I used to run it back in the day. Ultimately, that's a disadvantage on the starting line and in Pro Stock, that's crucial. I was a little nervous about that, but as far as driving the car, I felt very comfortable. Shifting and stuff came right back, but nerves were about swapping feet at the starting line."
Gray qualified in the 14 spot and ultimately was eliminated in the first round of competition, but he felt it was a successful weekend overall. "We shook the tires q1 so we got that out of the way pretty early," explained Gray. "My shift points were solid at 10,500 RPM across the page, so I was pretty proud of that."
"My expectations weren't high given all of the circumstances, but we just had fun. It was great seeing everybody and to feel what it was like to race on Sunday again. The adrenaline of Pre-Race Ceremonies and race day action of drag racing is so high and I don't get to experience that anywhere else, so it was really cool to get back to that."
Deric is expected to return to competition this coming weekend at the Camping World NHRA Drag Racing Series second stop of the Countdown to the Championship at ZMax Dragway in Charlotte, NC.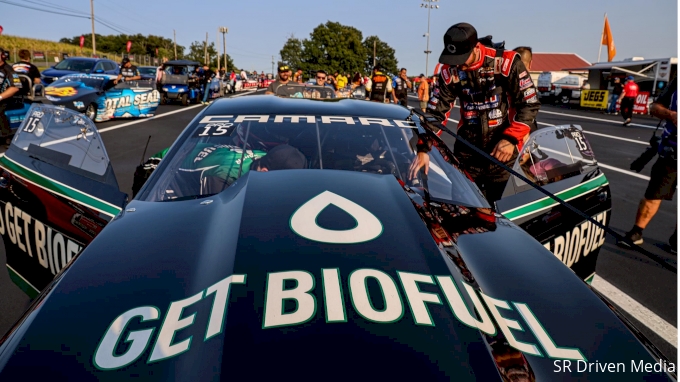 "There is no plan to head back to drag racing or anything like that," said Gray. "I loved the experience all around and it really felt good to return to the NHRA, but I wont' be switching back and forth. The fans were great, and it was a packed house but I feel like I fell under the radar a little bit. The fans would stop me for pictures and autographs, but most were surprised to hear I was running. It was kind of a well kept secret and it was fun to throw a wrench into the normal news of the NHRA. I look forward to following the rest of their series to see who ends up on top! Big thanks goes out to the NHRA fans for the warm welcome, the Kramer family and team, and the rest of the Pro Stock competitors. It was fun to mix it up again."