USAC James Dean Classic at Gas City I-69 Speedway
It's A Gas! USAC Midgets Eye James Dean Classic At Gas City
It's A Gas! USAC Midgets Eye James Dean Classic At Gas City
Cannon McIntosh is one of three past Gas City USAC National Midget winners in the field of the James Dean Classic, along with Justin Grant and Buddy Kofoid.
Sep 21, 2022
by FloRacing Staff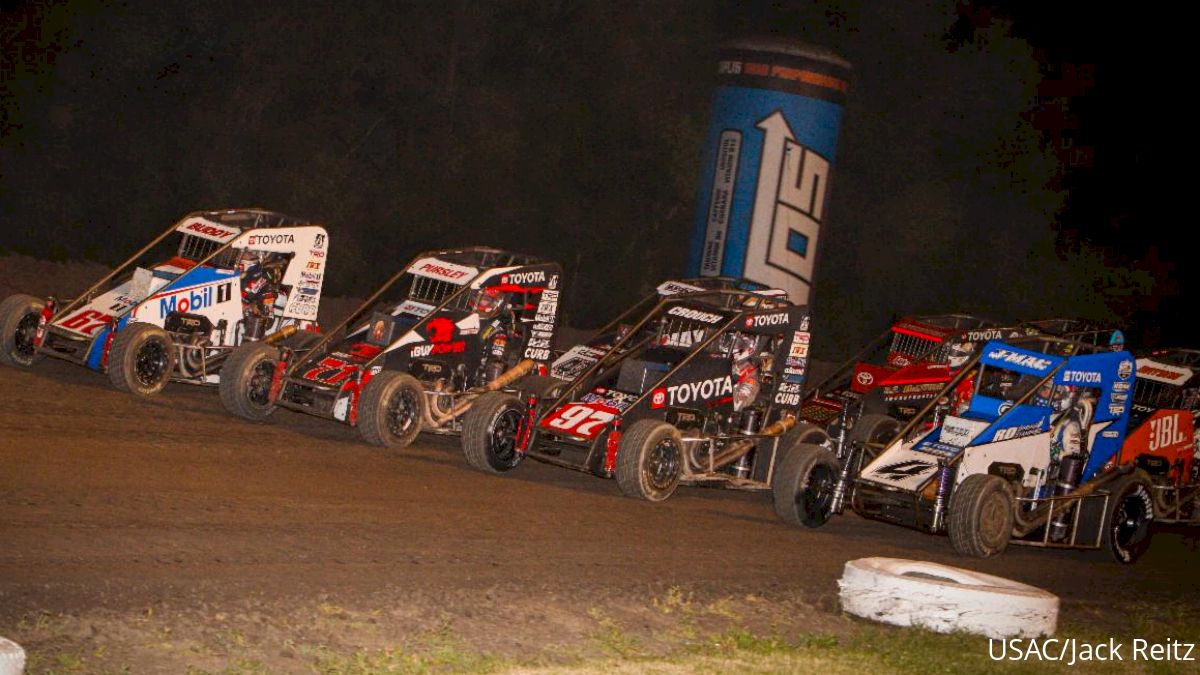 For the entirety of this summer, Cannon McIntosh has been among the most consistently strong drivers on the USAC NOS Energy Drink Midget National Championship trail.
Three wins and eight top 5s in his last 11 series starts since mid-June have driven that point home entering Thursday night's James Dean Classic at Gas City (Indiana) I-69 Speedway.
Oh, by the way, the Bixby, Oklahoma, native comes in as the only driver to win a midget race during the James Dean Classic, doing so in September 2020, as he blasted from fourth to second on the opening lap by splitting between the two front-row occupants, then powered past to occupy the race lead on the third lap.
McIntosh is one of three past Gas City USAC National Midget winners in the field for Thursday night, along with Justin Grant and Buddy Kofoid.
Who's your pick👇🏽 https://t.co/JxkWn76nuj

— Cannon McIntosh Racing (@cannonmacracing) September 19, 2022
Kofoid (Penngrove, California) is the most recent series winner at Gas City, capturing the Indiana Midget Week round in June 2021, after leading all 30 laps.
In the 2020 James Dean Classic, starting from the 18th position, the reigning series champ and current series point leader carved his way up to a seventh-place finish.
With one more victory this weekend, the nine-time series winner in 2022 would become the first to hit double-digits in USAC National Midget wins in a single season, since Rich Vogler in 1988.
Thomas Meseraull and Chance Crum both possess USAC Midwest Regional Midget wins at Gas City in 2021.
Meseraull (San Jose, California), the 2019 Gas City Sprint Car champ, finished 15th in the midget at the 2020 James Dean Classic. Crum (Snohomish, Washington), meanwhile, recorded fast qualifying time during this past June's rain-abbreviated Indiana Midget Week round at Gas City.
Grant (Ione, California) is both a winner in USAC National Midget competition and a past James Dean Classic feature winner.
The 2020 USAC Silver Crown champion netted an Indiana Midget Week win at Gas City in 2019 and captured the Sprint Car portion of the "James Dean" in 2020. He finished sixth during the midget feature at the JDC in 2020.
Keith Kunz/Curb-Agajanian Motorsports teammates Daison Pursley and Kaylee Bryson each own one James Dean Classic start, both in 2020.
Pursley (Locust Grove, Oklahoma) led the opening two laps in that one, before going on to finish eighth, while Bryson (Muskogee, Oklahoma) tallied a 19th. Both were top-10 finishers during IMW of 2021 at Gas City, with Pursley fourth and Bryson ninth.
Hayden Reinbold, Bryant Wiedeman and Brenham Crouch were among those who made their first USAC National Midget appearances at the James Dean Classic in 2020.
Reinbold (Gilbert, Arizona) took 22nd during the evening, while Wiedeman (Colby, Kansas) and Crouch (Lubbock, Texas) missed the transfer spot, but returned to the lineup in June 2021 at Gas City, with Wiedeman finishing 23rd and Crouch 16th.
Tanner Carrick (Lincoln, California) returns to the USAC National Midget lineup for the first time this season. The 2019 USAC National Most Improved driver finished 10th at the James Dean Classic in 2020, while Ethan Mitchell (Mooresville, North Carolina) grabbed 23rd.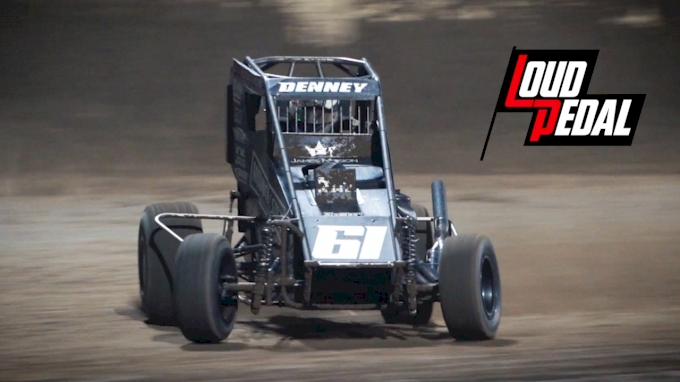 First-time James Dean Classic entries come from Jacob Denney (Galloway, Ohio), who owns four Gas City wins with the USAC Midwest Thunder SpeeD2 Midgets between 2020 and 2021. He captured a heat race win in June's Indiana Midget Week event at GC, before the rain hit, as did leading series rookie-of-the-year candidate Mitchel Moles (Raisin City, California).
Denney will be driving one of two entries for car owner Tom Malloy this weekend, alongside 2018 USAC Eastern Midget and 2021 USAC East Coast Sprint Car titlist Alex Bright (Collegeville, Pennsylvania). Bright has made five previous USAC National Midget feature starts at Gas City with a best finish of eighth during Indiana Midget Week in 2012.
They'll be joined by a trio of women, each of whom are seeking their first USAC National Midget starts at Gas City: Taylor Reimer (Bixby), Maria Cofer (Macdoel, California) and Mariah Ede (Fresno, California).
Thursday's James Dean Classic at Gas City is a doubleheader with the USAC AMSOIL Sprint Car National Championship.
The event honors the memory of the late actor, cultural icon and budding auto racing driver who was born just 11 miles away from Gas City I-69 Speedway in Fairmount, Indiana.
Adult general admission tickets are $30. Kids 12 and under are free. Pit passes are $30 for members and $35 for non-members.
Pit gates will open at 3 p.m. Eastern, with the grandstands opening at 5 p.m. The drivers' meeting will take place at 5:45 p.m., and hot laps will start at 6:30 p.m. Qualifying and racing will immediately follow.
Thursday's event from Gas City can be watched LIVE on FloRacing. Click here to watch.