2022 AMSOIL Championship Off-Road World Championship Weekend
Crandon's Polaris World Championship Off-Road Races 2022 Event Preview
Crandon's Polaris World Championship Off-Road Races 2022 Event Preview
Event preview and historical package for Labor Day Weekend at Crandon International Raceway: The Polaris World Championship Off-Rod Races
Aug 31, 2022
by Haley Shanley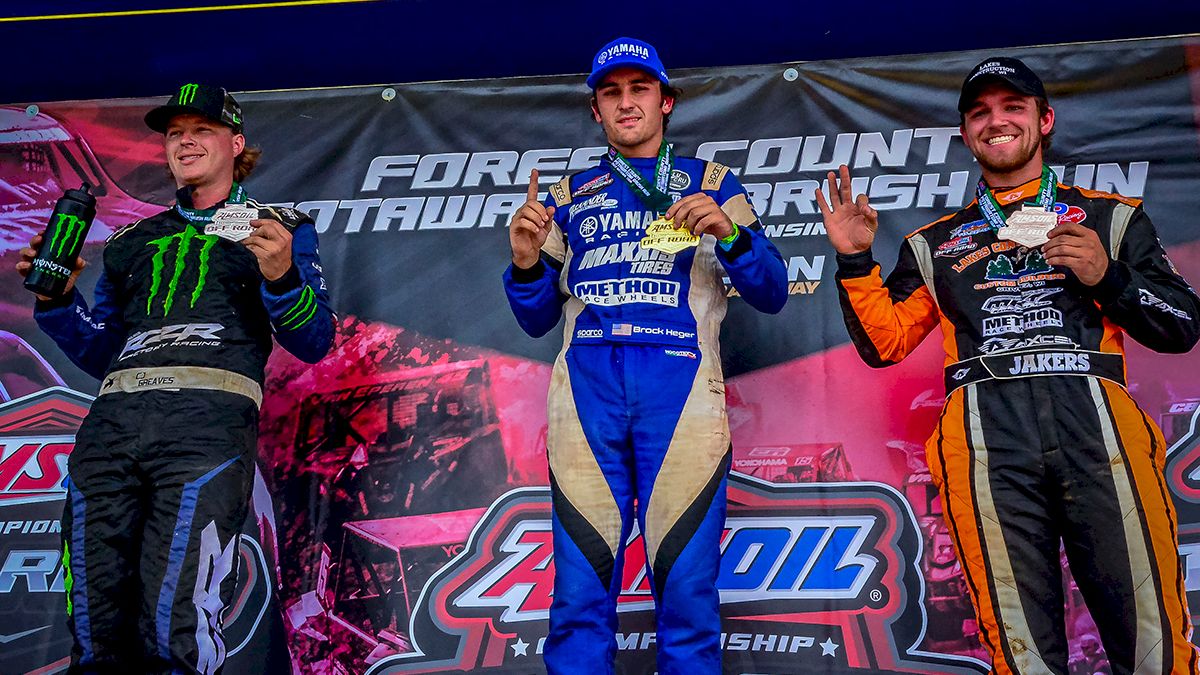 The 2022 AMSOIL Championship Off-Road season has reached its final weekend, and what better place for a finale than the Crandon International Off-Road Raceway on Labor Day weekend. This will be the 7th time in the last 9 years that Crandon has hosted a points season finale on Labor Day weekend.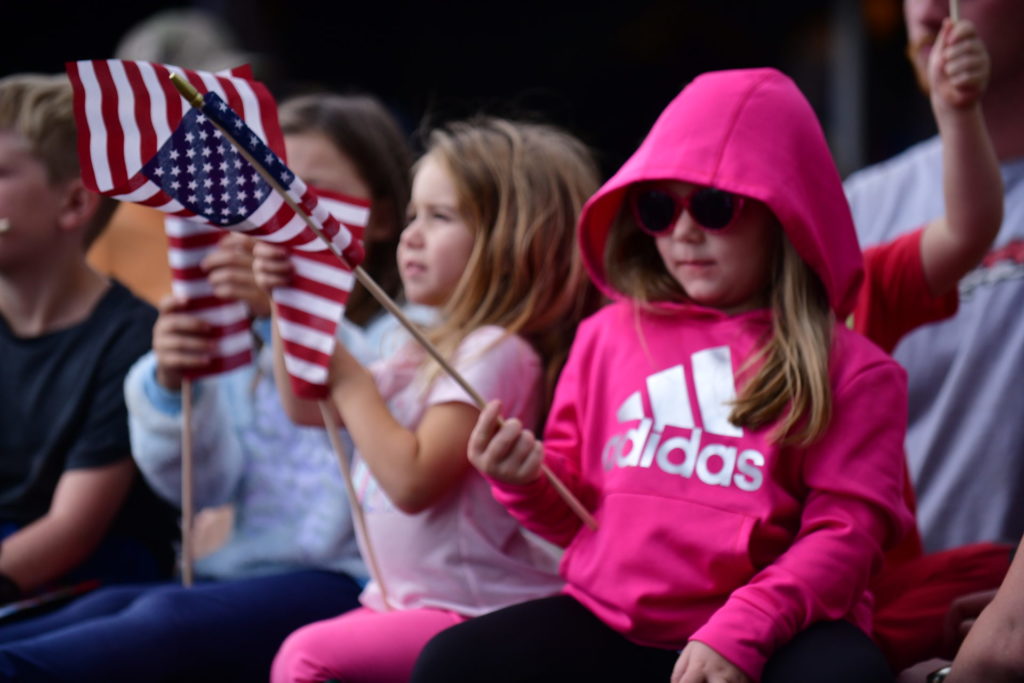 Crandon International's World Championship weekend is the biggest event in short course off-road racing, bringing hundreds of race teams and tens of thousands of fans to the small town of less than 2,000 people. This weekend's 53rd annual edition of the event is set to be one of the biggest yet.
As is always the case, Fall Crandon brings out more competitors than any other event. Past short course champions always make time for the event, as do stars from other racing disciplines like Tanner Foust is doing this weekend in PRO2.
No season championships have already decided yet ahead of this weekend, meaning points championship battles in every class will come to a close at the Big House on Saturday. In addition to Champ Off-Road's 18 classes, fans will be treated to 3 ULTRA4 classes and the EMPI Class 11 Volkswagens this weekend.
PRO TRUCK
After a PRO4 weekend spilt in Bark River between CJ Greaves and Kyle LeDuc that gained LeDuc only one championship point, Greaves enters the final round needing only to finish 13th or better to win his 7th career PRO4 championship, which would tie him with LeDuc and Johnny Greaves for most all-time.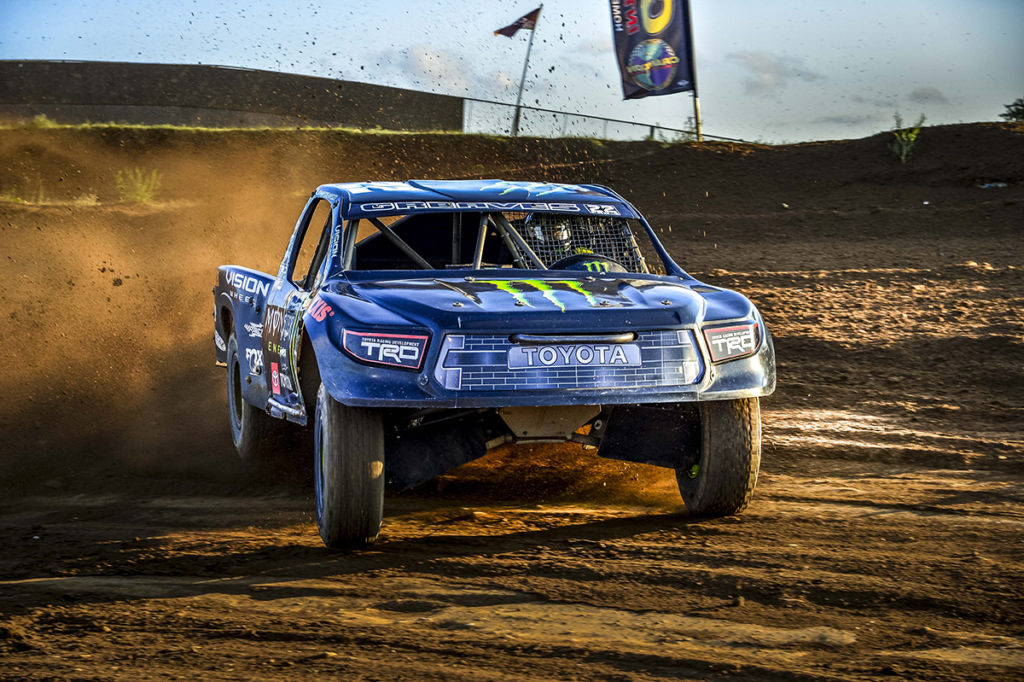 Last season's World Championship Off-Road Races saw only one driver, Johnny Greaves, lead a lap in a PRO4. Greaves turned back the clock and swept the weekend, collecting his fifth PRO4 World Championship as well as his 34th and 35th career Crandon PRO4 wins.
Mickey Thomas' class leading fourth PRO2 win of the season in Round 10 propelled him to 3rd in points, 22 markers back of the lead. Despite 22 points sounding like a large margin to overcome in one round, Keegan Kincaid won last years title after being 25 points back entering the final round, so anything is possible.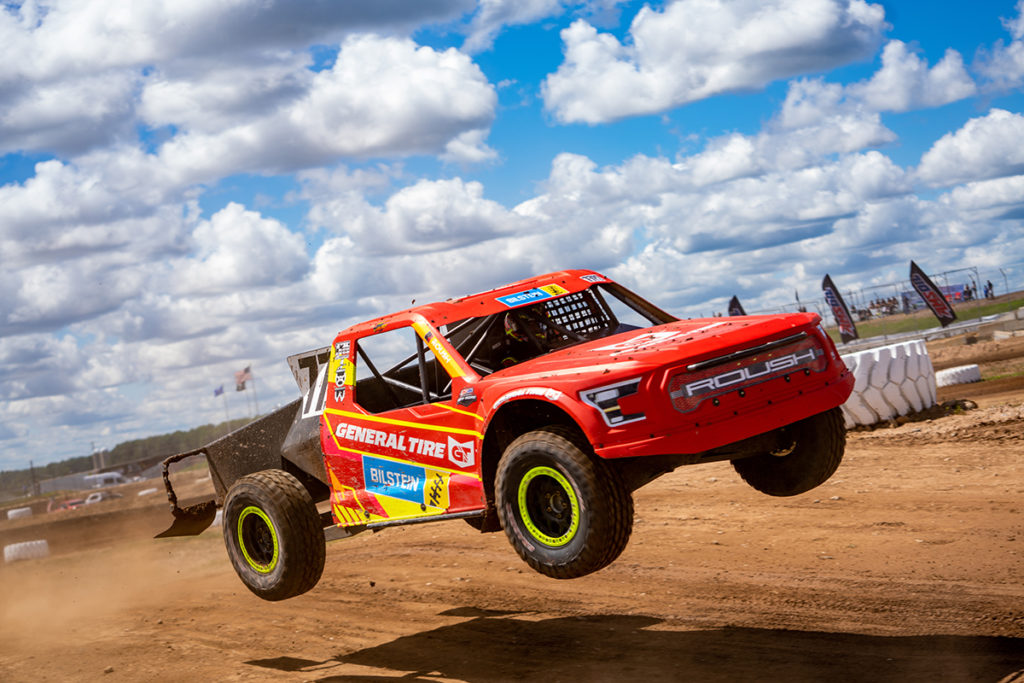 Jerett Brooks and Cory Winner entered Rounds 9 & 10 at Bark River separated by 2 points, and they enter the final round of the season separated by the same margin after both scoring 75 points in Bark River. Last season Brooks lost the title in the final round and Winner lost the title by a single point, so both will hope for better fortunes this season.
After finishing 1st and 2nd in Round 9 and both scoring 33 points in Round 10, Kyle Greaves and Brock Heger are separated by just one point coming into the final round of the PRO LITE season. Each driver has won three races and finished 1-2 in last season's PRO LITE championship.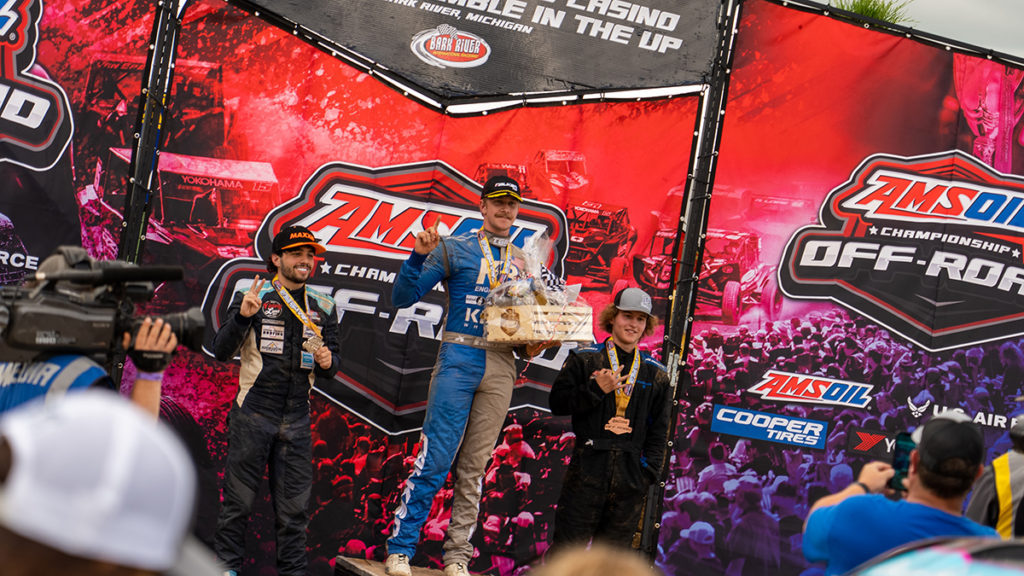 Trey Gibbs capitalized on a chaotic PRO LITE Round 10 at Bark River to win his second race of the season. Bad luck in that race from Greaves and Heger also allowed Gibbs to jump to 3rd in points, 3 points back of Greaves and 2 back of Heger. Gibbs collected a pair of Top-5's at Crandon in June.
PRO SxS
CJ Greaves was able to bring home 1st and 2nd place finishes at Bark River and take advantage of a Brock Heger flat tire in Round 9 to cut his points lead to 22 points. Greaves will likely need more bad luck from Heger to claim his 4th PRO STOCK SxS title, but has had a solid first season with Polaris nonetheless.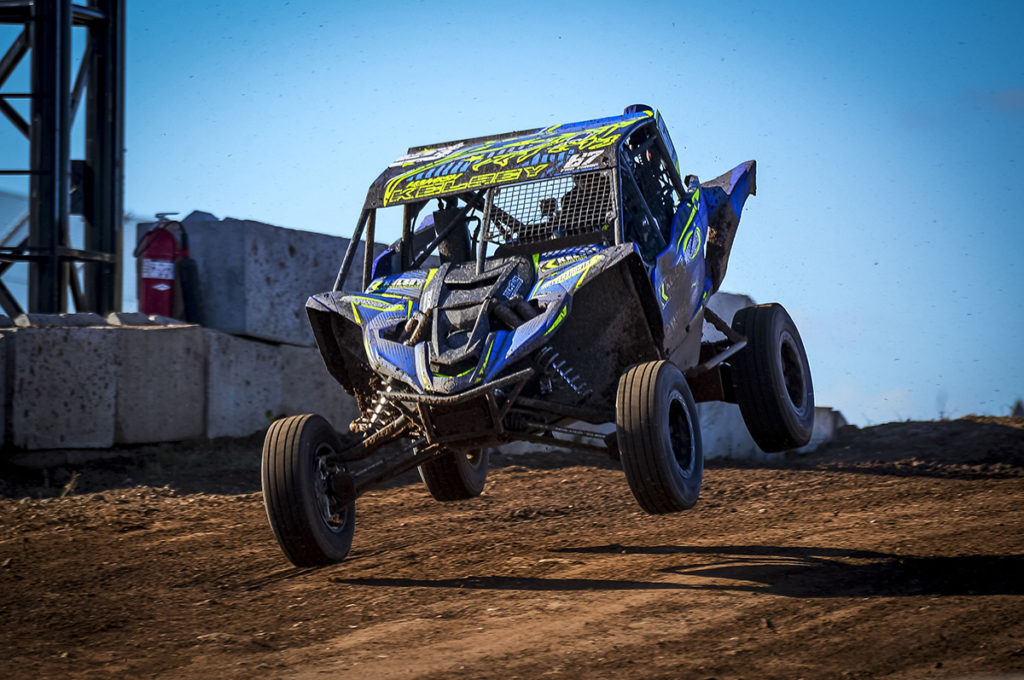 Yamaha's Hamish Kelsey had his first bad weekend of the season at Bark River and saw his points lead shrink from 50 points down to 17 over Can-Am's Kyle Chaney. Kelsey recorded finishes of 2nd and 6th at Crandon earlier this season.
Brock Heger and his Yamaha were able to rebound from a flat tire in Round 9 to put up a dominant win in Round 10, his sixth win of the season. Heger is looking to win his second championship in as many seasons of racing in the midwest after dominating PRO STOCK on the west coast for several seasons.
Can-Am's Kyle Chaney recorded a pair of 2nd place finishes at Bark River to draw him back within striking distance of the PRO TURBO championship. The multi-time champion swept the weekend in June and will also attempt to win his first Crandon World Championship this weekend.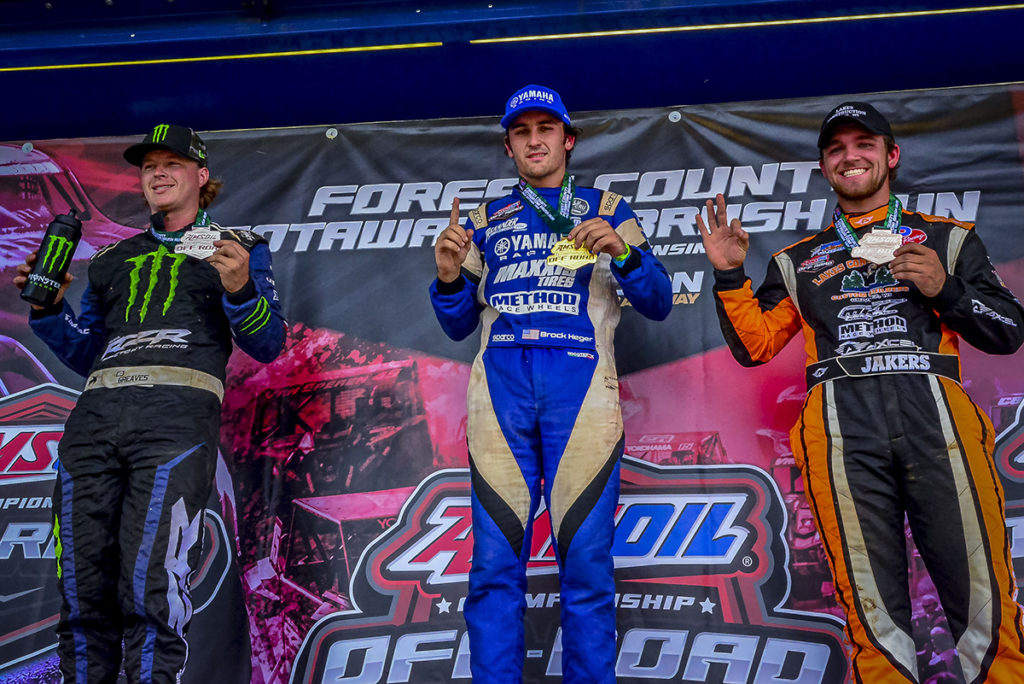 Jake Kosmecki comes into the final Round of his rookie PRO STOCK season sitting 4th in the season standings, 14 points back of fellow Yamaha driver Owen VanEperen. Kosmecki recorded the first podium finish of his PRO STOCK career in June at Crandon and will try to continue his Big House success this weekend.
CJ Greaves was also able to pick up his first PRO TURBO SxS win in a Polaris RZR in Round 10 at Bark River after a difficult season in that class. The victory was Greaves' first in a PRO TURBO since 2020. Greaves will try to win his first career PRO TURBO World Championship this weekend.
You can tune in this Friday and Saturday live on FloRacing. Sunday's portion of the event is not affiliated with AMSOIL Championship Off-Road. Please see crandonoffroad.com for streaming details for Sunday's portion of the show.