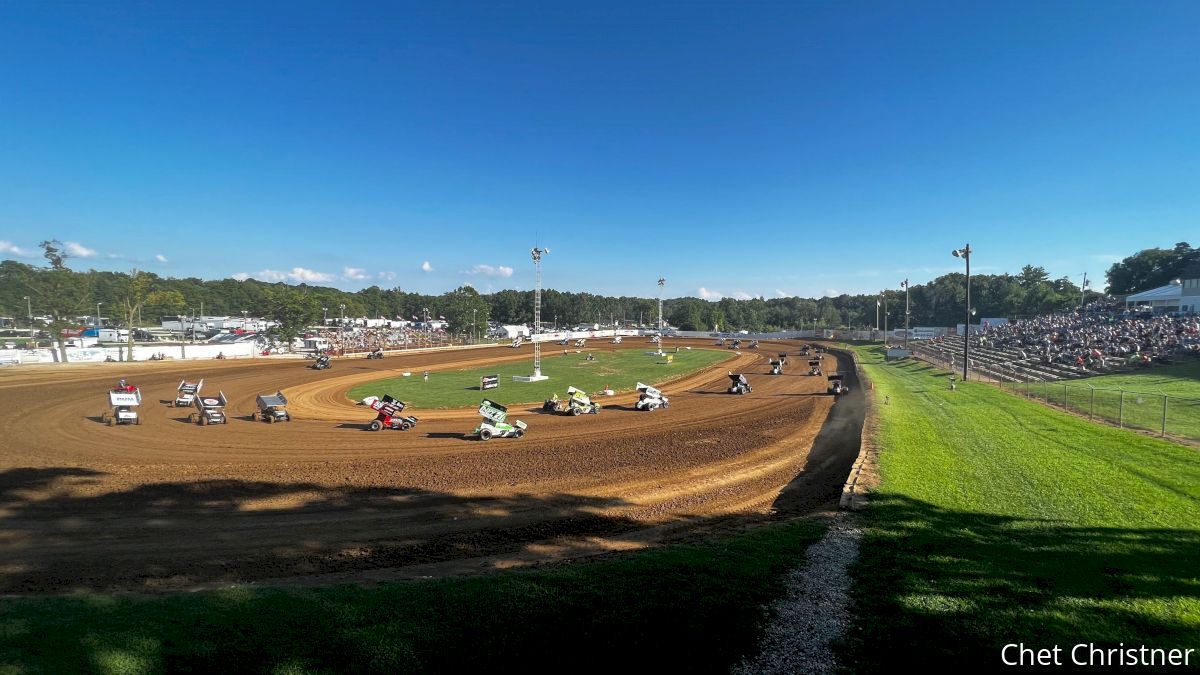 After much anticipation the night has finally arrived. The Kyle Larson High Limit Open presented by K1 RaceGear is set to get underway Tuesday night at Lincoln Park Speedway with 35 Sprint Car drivers in attendance.
On-track activity is set to kick off with hot laps at 6:15 p.m. ET and qualifying will follow at 6:30 p.m. Opening ceremonies will get the night officially started at 7 p.m. The starting lineup for the 35-lap main event will be set based on results in heat races, b-mains and a qualifying dash.
All of Tuesday night's race can be viewed live on FloRacing beginning at 6:15 p.m. ET.
Kyle Larson High Limit Open Entry List
| | |
| --- | --- |
| 1AU | Marcus Dumesny |
| 2H | Brian Hayden |
| 5K | Jason McDougal |
| 5s | Chase Stockton |
| 5T | Travis Philo |
| 7BC | Tyler Courtney |
| 7s | Sam Scott |
| 11 | Cale Thomas |
| 11x | Buddy Kofoid |
| 13 | Justin Peck |
| 14 | Chase Briscoe |
| 17 | Kevin Thomas, Jr. |
| 17JR | Ricky Stenhouse, Jr. |
| 17x | Justin Grant |
| 19 | Chris Windom |
| 19AZ | Mitchel Moles |
| 19M | Brent Marks |
| 21H | Brady Bacon |
| 22 | Riley Goodno |
| 22s | Slater Helt |
| 24 | Tim Crawley |
| 26 | Zeb Wise |
| 27 | Trey McGranahan |
| 30 | C.J. Leary |
| 35 | Chad Kemenah |
| 35H | Zach Hampton |
| 39 | Justin Sanders |
| 47BC | Emerson Axsom |
| 55 | Hunter Schuerenberg |
| 55T | McKenna Haase |
| 55x | Alex Bowman |
| 57 | Kyle Larson |
| 71 | Cory Eliason |
| 83T | Tanner Carrick |
| 99 | Skylar Gee |