USAC
Daison Pursley Visits Victory Lane On Road To Recovery
Daison Pursley Visits Victory Lane On Road To Recovery
Daison Pursley continued his road to recovery with four Micro Sprint wins at Coles County Speedway on Friday.
Aug 13, 2022
by Tyler Burnett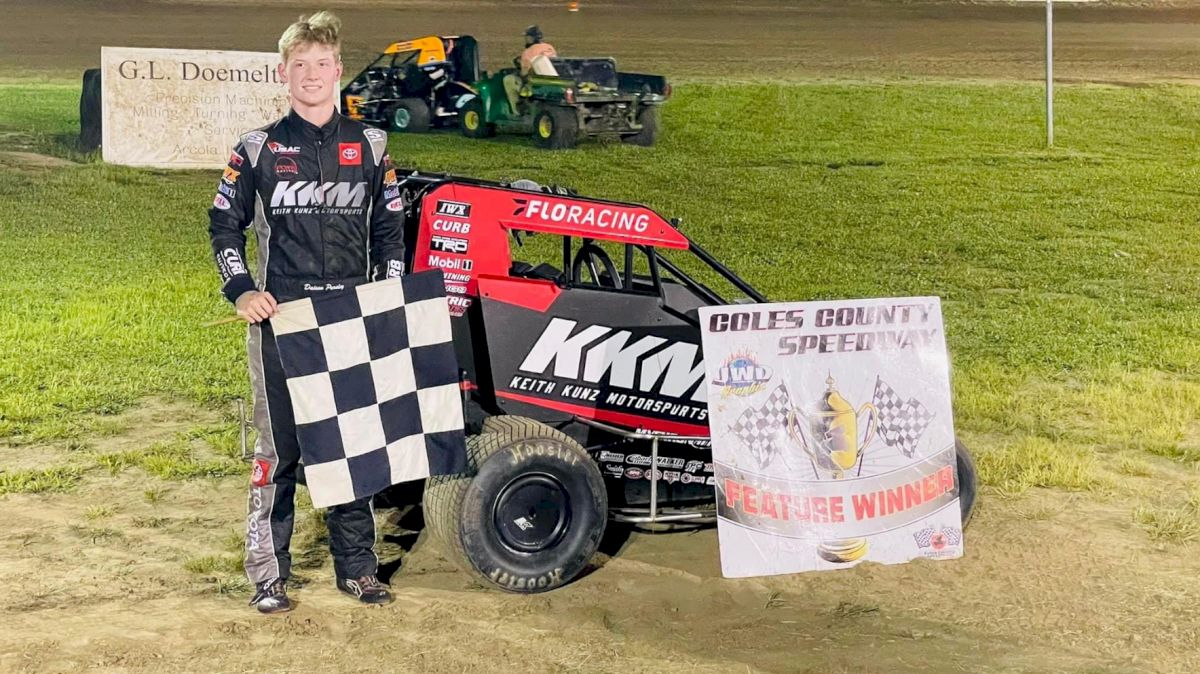 Daison Pursley is the definition of resilient. On November 21, 2021 his life changed forever. A violent crash during a USAC Midget event at Arizona Speedway left him hospitalized and resulted in a long road to recovery.
With the possibility of walking in doubt, driving a race car again seemed impossible. But not for Daison. Getting back in a race car was the only mission.
"Isaiah 41:10 has been a scripture that has helped me this whole time." Pursley told FloRacing on Saturday. "My passion to drive has never left, it was what I have strived for through this whole process. With God by my side and with all the prayers."
Fear thou not; for I am with thee: be not dismayed; for I am thy God: I will strengthen thee; yea, I will help thee; yea, I will uphold thee with the right hand of my righteousness. - Isaiah 41:10
After months and months of grueling physical therapy, Daison surprised his Keith Kunz Motorsports team and the entire Tulsa Expo Center at the Lucas Oil Chili Bowl in January. He walked out in front of the crowd to a standing ovation, without a dry eye in the house.
"Just getting a break from rehab and coming to see everybody is going to help me progress even more," Pursley said at the Chili Bowl. "Without the support from the fans, I don't believe I would be able to push through. The support is unbelievable."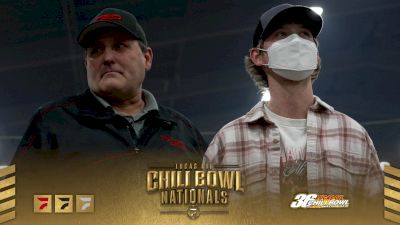 VIDEO: Daison Pursley chats with FloRacing at the Lucas Oil Chili Bowl
On Friday night Pursley's hard work paid off, as the Oklahoma racer returned to the cockpit of a race car for the first time in competition. He didn't just return to the cockpit; he won four Micro Sprint features at the Coles County Speedway.
"I have waited nine months to finally be able to race again," Pursley said. "After hot laps I felt relieved. Like yes, I still got this. It's taken me a bit to get here but with some amazing people by my side, things are moving along just how I would have hoped. Just very thankful God has been watching over me!"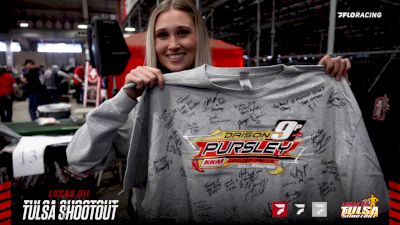 VIDEO: The Tulsa Shootout pit area sent their well wishes to Pursley and his family in December.
Before his first competitive race, Pursley put in a lot of work away from the race track to get to this point. He went through a massive amount of physical therapy, supported Keith Kunz Motorsports in the shop and even hopped on four wheelers to push his friends and teammates to staging. But none of that compares to the rush he felt on Friday night.
"There's definitely no feeling like ripping a race car. It's incredible," he said. "I missed that feeling a ton and it definitely was a good motivator to help me keep diggin. Watching the races wasn't as bad as I thought it was gonna be. Not bad at all really. It was good to watch my friends succeed, but of course I wish I was out there on the track. You can still learn a lot from watching the races.
"That's just the first step, though. Emotions will hit me harder and be more surreal when I get back into the Midget and hopefully have success."
As far as a return to Midget racing, the timeline is not set in stone. He has a few dates circled, but his mission now is to continue to progress.
"I'm sure Monday I can answer some more questions after I race again tonight." Pursley laughed. "West coast swing has always been in the back of my mind since I heard it'll take up to one year to heal. But since my progress has been so fast, hopefully I can jump in a Midget sooner rather than later."