AMSOIL Championship Off-Road
Event Preview: Bark River Off-Road 2022
Event Preview: Bark River Off-Road 2022
Event preview and historical package: Bark River International Raceway as part of AMSOIL Championship Off-Road
Aug 13, 2022
by Haley Shanley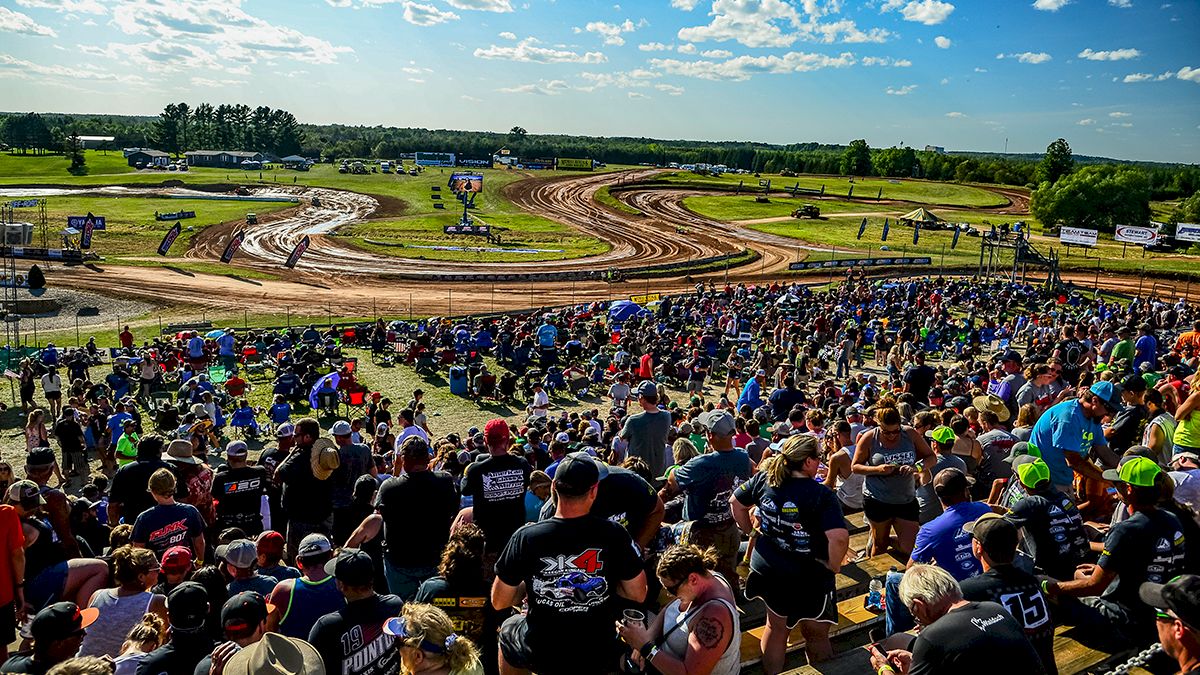 Stop number five on the 2022 AMSOIL Championship Off-Road tour brings us north to Bark River, Michigan. This will be Champ Off-Road's second race at the historic venue, and the first visit last season was a big hit.
One of the most historic tracks in off-road history, Bark River held its inaugural race in 1976, called the U.P. Off Road 100. It was a 100 mile race through the woods similar to Crandon's original Brush Run 101.
A unique track that could almost be described as a Crandon/ERX hybrid, Bark River's combination of high speeds, elevation changes, technical sections, big air, and natural terrain makes for great racing in every class on the schedule.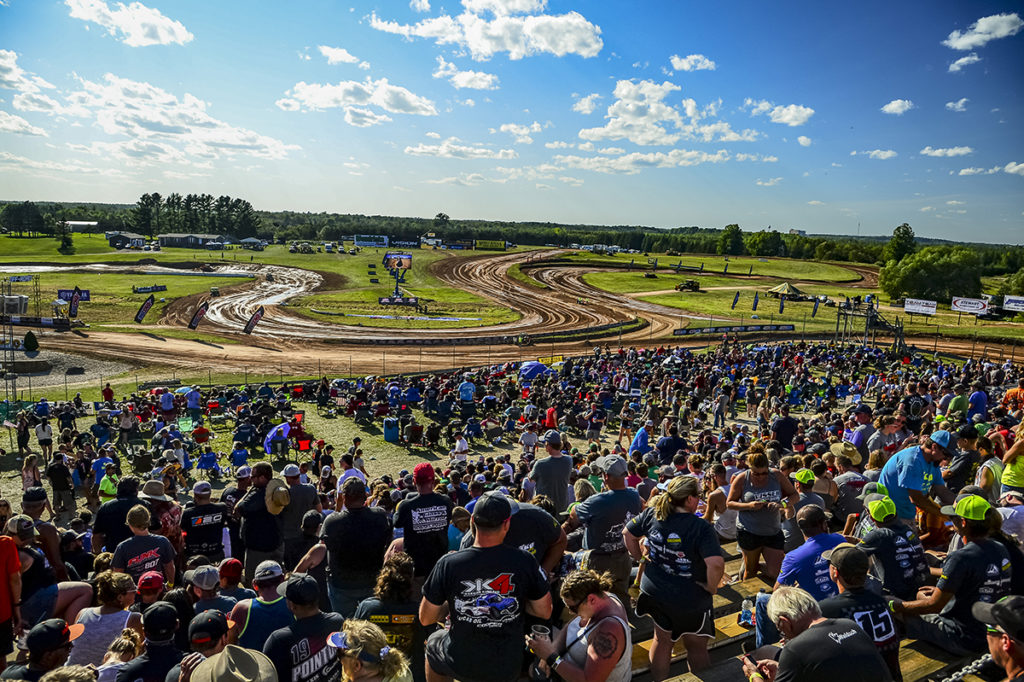 The Island Resort & Casino Off-Road Rumble in the U.P. is an event that fans and racers alike always have circled on their calendars. The track is one where veterans of the sport tend to shine, but fast young guns have flashed their muscle there in recent years as well.
PRO TRUCK
Kyle LeDuc was able to break his one year winless streak in dominant fashion by sweeping the weekend at Dirt City in Rounds 7 and 8. He moved back into 2nd in PRO4 points coming into Bark River, a track he last won at back in 2009.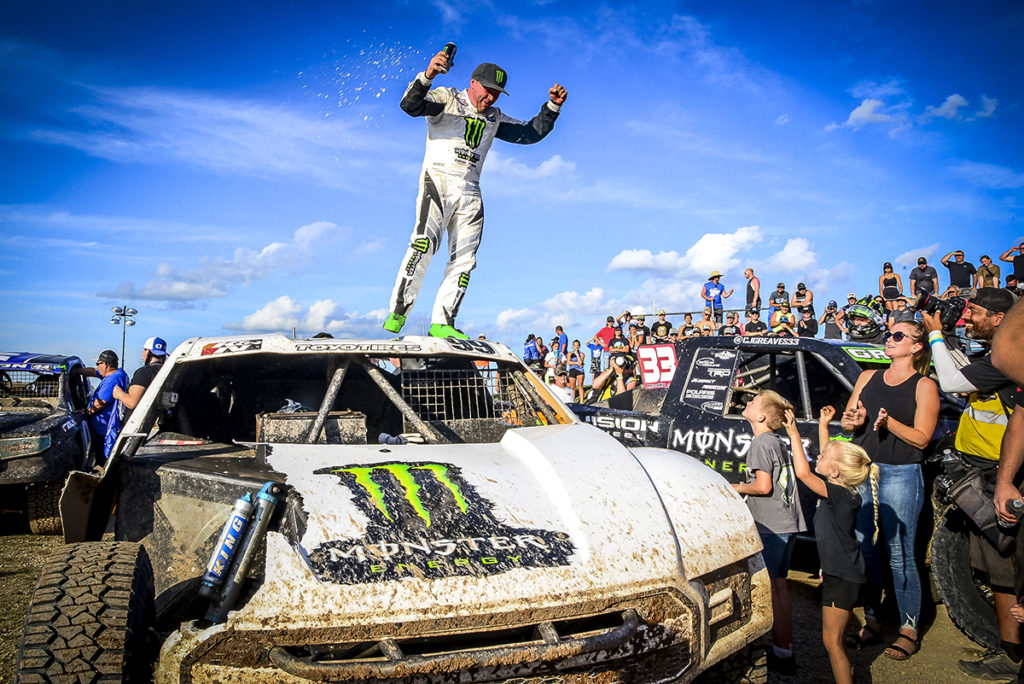 CJ Greaves experienced his first winless PRO4 weekend of the 2022 season at Dirt City, but still brings a 31 point lead to Bark River. Greaves has thrived at Bark River with nine career PRO4 wins at the track, including a weekend sweep last season.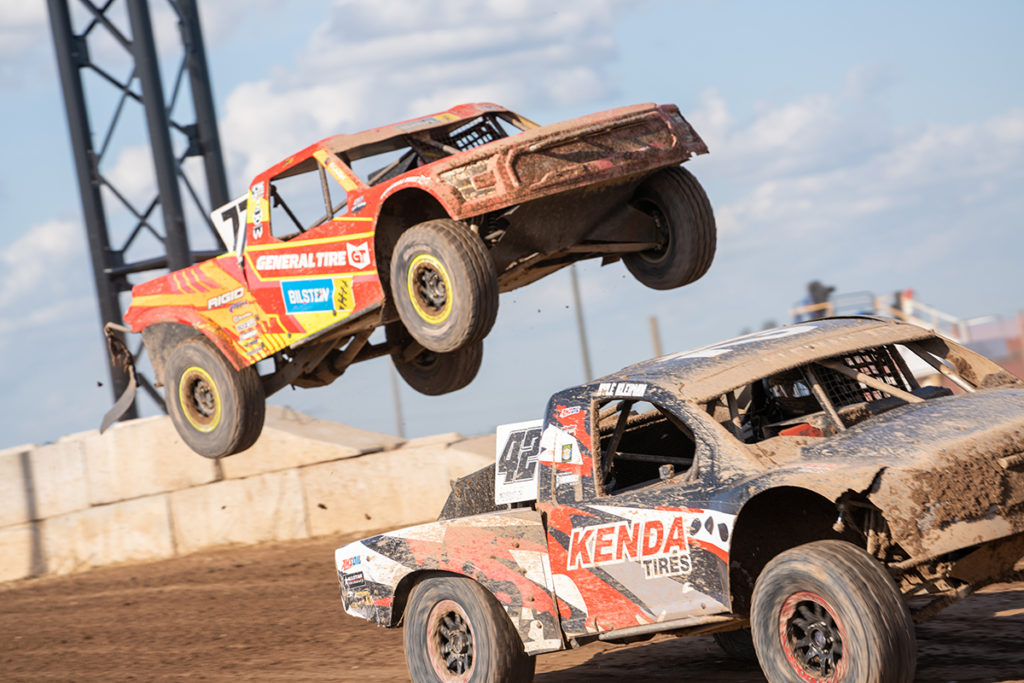 Jerett Brooks comes into Rounds 9 and 10 at Bark River having taken a two point lead over Cory Winner in the PRO2 points standings. Brooks' only points win last season came at Bark River and he has always run well at the track, even finishing on the podium there 3 times in a PRO LITE back in 2014 at just 16 years old.
Mickey Thomas was able to secure his class-leading 3rd PRO2 win of the season in Round 7 at Dirt City. Unfortunately for Thomas, he has not finished on the podium outside of those wins and finds himself 4th in points as a result. He podiumed once at Bark River last season in his first trip there.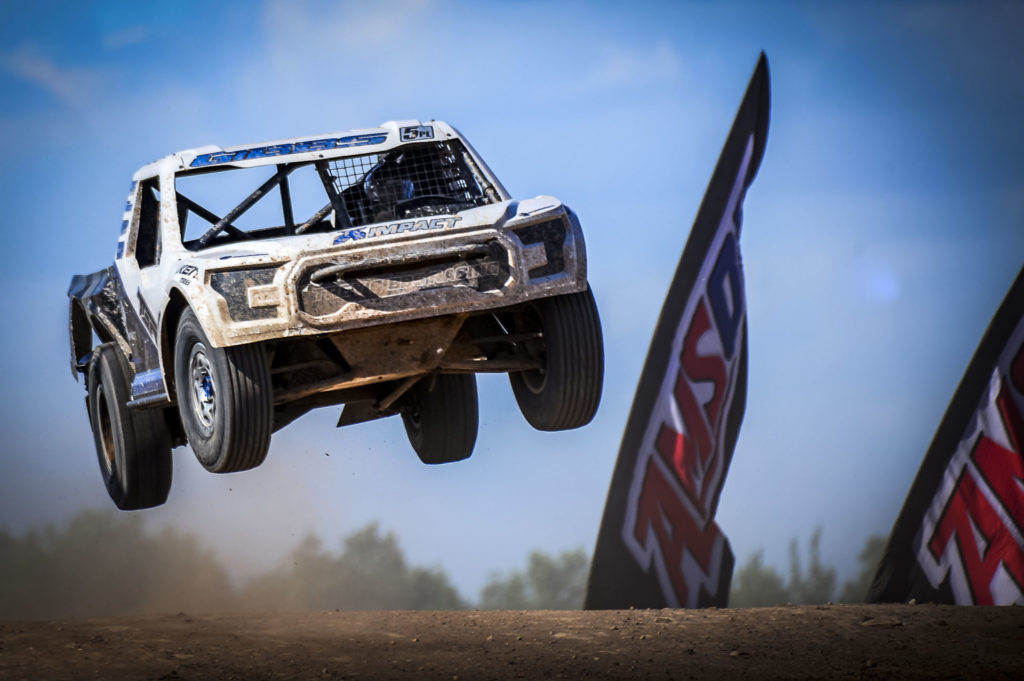 Trey Gibbs triumphed to earn his first career PRO LITE victory in Round 8 at Dirt City and now finds himself 3rd in the season standings, just 13 markers back of Kyle Greaves and Brock Heger. Gibbs last competed at Bark River in a Super Buggy in 2019, where he finished 3rd.
Brock Heger made his way back to the top step of the PRO LITE podium for the first time since the opening weekend of the season in Round 7 at Dirt City. The victory and some Round 8 bad luck for Kyle Greaves has Heger and Greaves now tied for the PRO LITE points lead.
PRO SxS
CJ Greaves appears to be hitting his stride with his new Polaris PRO STOCK SxS, having now won 2 of the last 3 races in the class after a Round 8 win at Dirt City. Unfortunately for Greaves, Brock Heger finished right behind him on both occasions and still holds a comfortable points lead.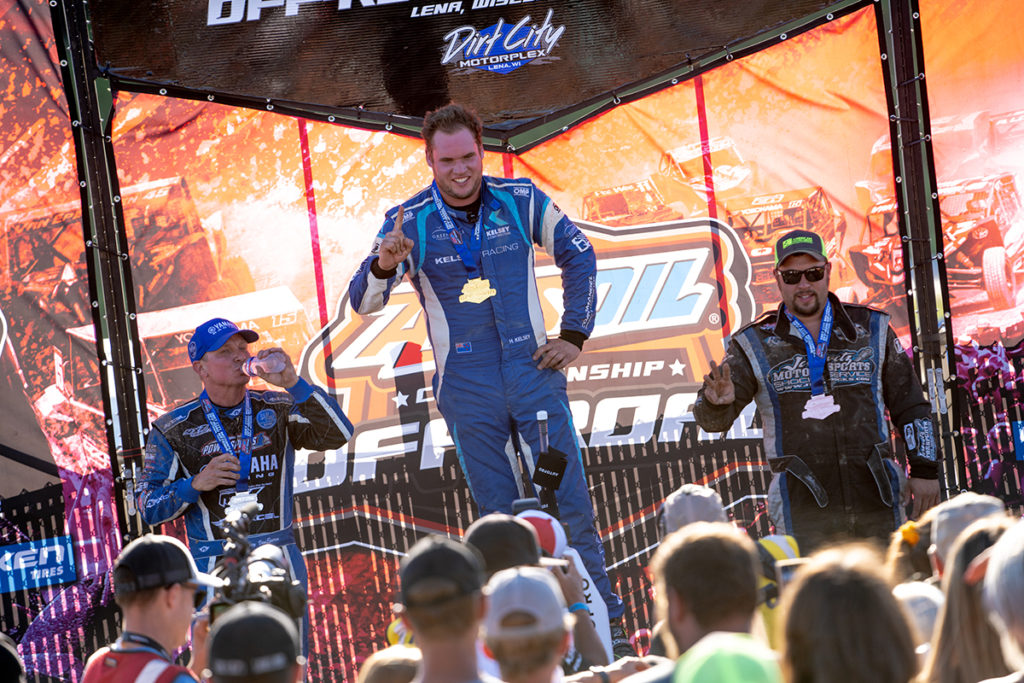 Hamish Kelsey won the Round 7 PRO TURBO race, becoming the first New Zealander to win a professional short course race since Rod Millen won six PRO4 races in 2000. Kelsey also now has a sizable 50 point lead in the class, a full round worth of points.
Brock Heger swept the weekend in his first ever trip to Bark River in PRO STOCK SxS last season en route to his 2021 championship. With 5 wins already in the first 8 rounds of this season, Heger comes to Bark River with a comfortable 35 point lead over CJ Greaves.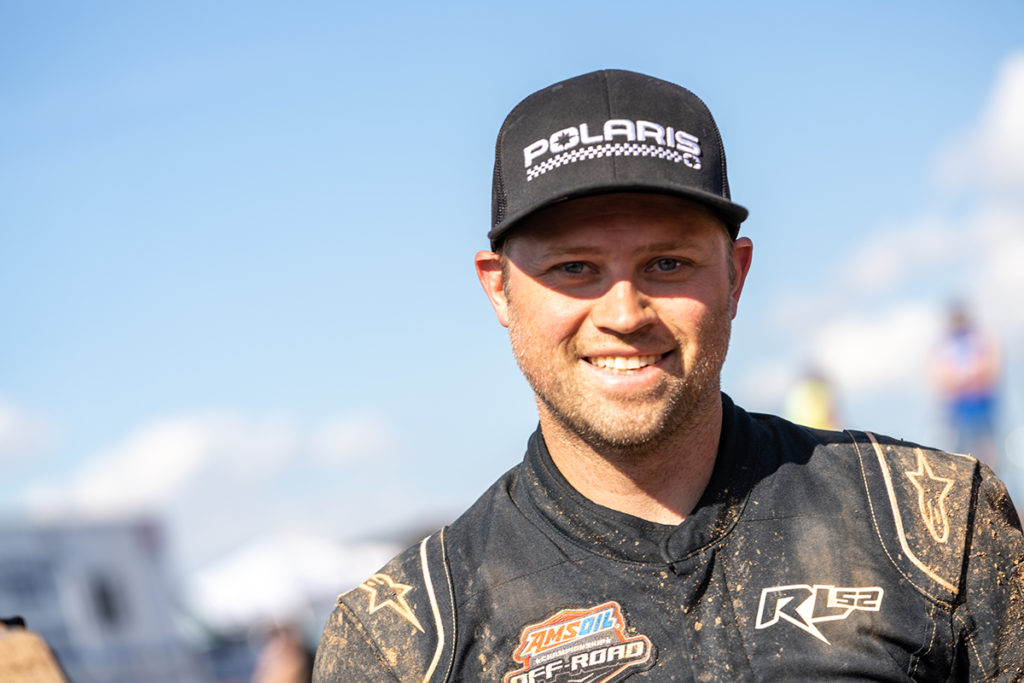 Robert Loire is gaining momentum in PRO TURBO SxS after winning in Round 8, his second win in the last three races. Loire didn't reach the podium at Bark River last season, but landed on the box there in a PRO STOCK race back in 2019.
Owen VanEperen has finished in 3rd place behind Brock Heger and CJ Greaves in four consecutive rounds, moving him into 3rd in the season standings behind the duo as well. VanEperen finished on the podium once at Bark River in PRO STOCK last season.
Rodney VanEperen was able to break his streak of bad finishes with a 2nd place in Round 7 at Dirt City but once again had issues in Round 8, dropping him to 3rd in points, 55 markers back of the lead. VanEperen last won a PRO TURBO race at Bark River in 2018.