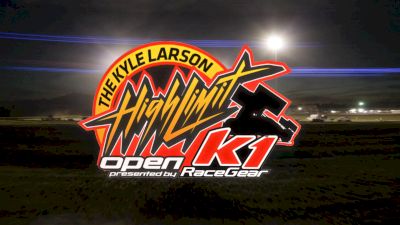 It's no secret that Kyle Larson has a deep passion for Sprint Car racing. Now, the defending NASCAR Cup Series champion is hoping to be a part of the solution that brings the fast and exciting brand of racing to a new level.
Larson announced in July that he would be joining forces with three-time defending World of Outlaws Sprint Car Series champion Brad Sweet to promote the new High Limit Sprint Car Series. While the mid-week series will not begin until the 2023 season, the duo will promote a standalone event on Tuesday, August 16 at Lincoln Park Speedway.
The High Limit Open presented by K1 RaceGear at the Putnamville, Indiana dirt track will pay $22,022-to-win with a total purse of $70,000.
Larson is hoping that this event will be the first of many that will inject more money into the sport of Sprint Car racing.
"I've gotten the chance to compete in a lot of mid-week races, different series and forms of racing now. I've been able to see the health of those sports and believe that Sprint Car racing should be there as well," Larson said. "Sprint Car racing is something I'm very passionate about and I want these drivers to be racing for the money they deserve. It's exciting news and excited to be a part of it. I'm looking forward to getting it started with the Putnamville event and then the series next year."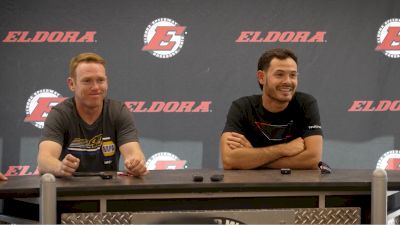 VIDEO: Kyle Larson and Brad Sweet discuss the new High Limit Sprint Car Series.
In addition to competing in Sprint Car events, Larson entered the Dirt Late Model world in recent years and competed in some of the sport's richest events. He's also competed in many of the popular mid-week Castrol FloRacing Night in America events. While doing this, he's noticed a gap between the amount of money in Sprint Car racing and Dirt Late Model racing.
"There's somebody that puts out a Tweet every month or so with the top 12 earners in Late Models and it's not even close to Sprint Cars," he said. "I want to get Sprint Car racers up to what that is. That was kind of the goal of mine. It's not about me making money. I want guys in Sprint Cars to be able to go race for a million dollars in earnings throughout the year, and I think this is a good start to that."
Alongside Sweet, Larson currently promotes Silver Dollar Speedway in Chico, California. Larson also promoted a major Dirt Late Model event -- the Kyle Larson Late Model Challenge at Volunteer Speedway -- in April. That event sparked a conversation about needing something similar in the Sprint Car world.
"When I promoted that race at Bulls Gap earlier this year, there was a lot of chatter within the Sprint Car community about needing something like this, whether it was a one-off event or series. From then on is when I started seeing what I could do to come up with something. With Brad and I's relationship with Silver Dollar Speedway, I knew for sure I wanted to include him."
While details are still being worked out for the inaugural High Limit Sprint Car Series season in 2023, the green flag is set to wave for the High Limit Open on Tuesday, August 16.
For Larson, the choice to hold the inaugural event at Lincoln Park Speedway was a methodical one.
"For one, with the Outlaws and their platinum agreement, that week leads into the Jackson Nationals so I felt like you couldn't go near that region because you wouldn't get any cars. The All Stars are on their way to New York, and there's a lot of great local teams, non-wing teams that seem to put on wings for Haubstadt and stuff like that. It's so close to Indianapolis that it should hopefully draw a great crowd. Another reason why is I just love Putnamville, I've ran some Midget races there, one World of Outlaws race there and I've never seen it put on a bad show. For this series, I want to go to tracks that I know are going to put on exciting races."
General admission tickets for the Kyle Larson High Limit Open presented by K1 RaceGear are available on the Ticket Hoss mobile app powered by PitPay.
Fans unable to attend the event in person will be able to watch this race, as well as every High Limit Open Sprint Car Series race live on FloRacing. If you're not already a FloRacing subscriber, click here to become one today.