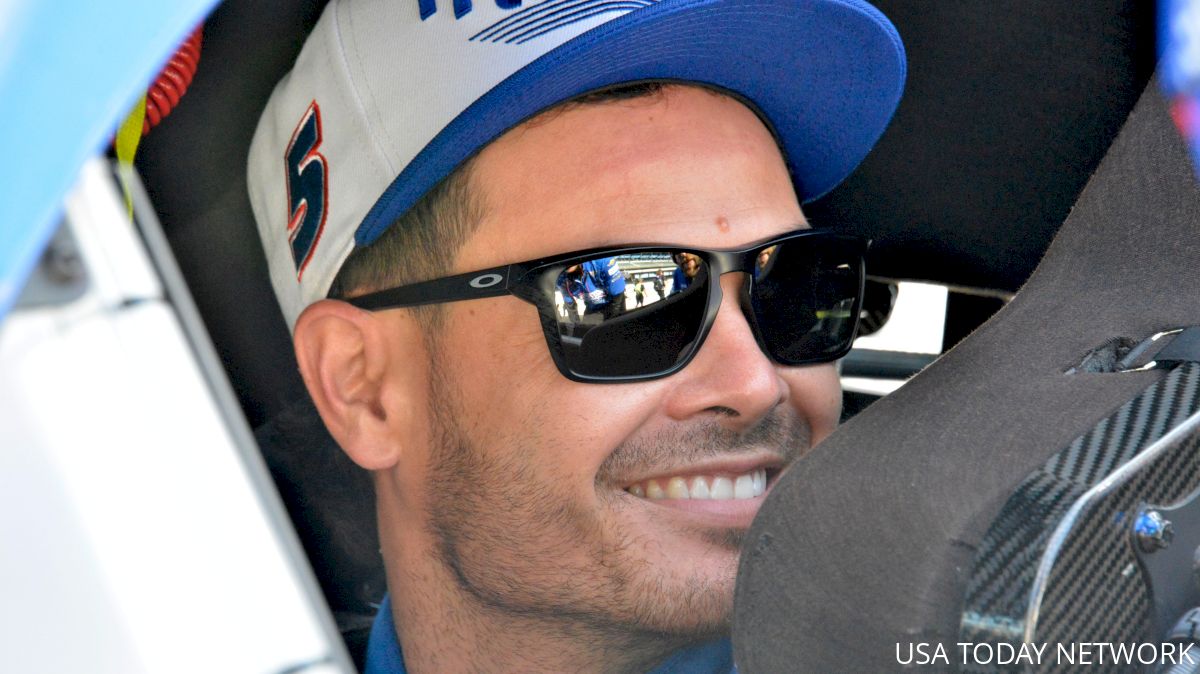 After competing in Sunday's NASCAR Cup Series event at the Indianapolis Motor Speedway road course, defending series champion Kyle Larson will be staying in town for an extra night of racing on Monday night. Larson will be behind the wheel of both a pavement midget and sprint car during the Open-Wheel Doubleheader event at Lucas Oil Indianapolis Raceway Park.
Monday night's doubleheader event will feature 30-lap features for both the USAC National Pavement Midget Championship and 500 Sprint Car Tour.
While racing a midget or sprint car is nothing new for Larson, he mostly drives the cars on dirt tracks throughout the country. His last USAC pavement midget start came in 2013 when he finished second in the Rich Vogler Classic at IRP. He will be making his series debut with the new 500 Sprint Car Tour that kicked off its inaugural season in June.
Larson has eight career starts at Lucas Oil Indianapolis Raceway Park, including a USAC pavement midget win in 2011.
Monday night's action will get underway with 500 Sprint Car Tour qualifying beginning at 6:15 p.m. ET, followed by qualifying for USAC pavement midgets. Opening ceremonies at 7 p.m. ET will lead into the 30-lap 500 Sprint Car Tour feature, followed by the 30-lap USAC pavement midget feature.
Fans in the area can attend the event for free with general admission tickets courtesy of Bald Spot Sports. Those unable to attend in person will be able to watch both features live on FloRacing. If you're not already a FloRacing subscriber, click here to join today.
In addition to competing in Monday's Open-Wheel Doubleheader at IRP, Larson is also entered for the BC39 at The Dirt Track at Indianapolis Motor Speedway on Wednesday and Thursday. That event will also be streamed live on FloRacing.