2022 Hampton Heat 200 at Langley Speedway
NASCAR National Series Point Leader Layne Riggs To Make Trucks Series Debut
NASCAR National Series Point Leader Layne Riggs To Make Trucks Series Debut
NASCAR Advance Auto Parts Weekly Series national points leader Layne Riggs will make his NASCAR Camping World Truck Series debut for Halmar-Friesen Racing
Jul 19, 2022
by FloRacing Staff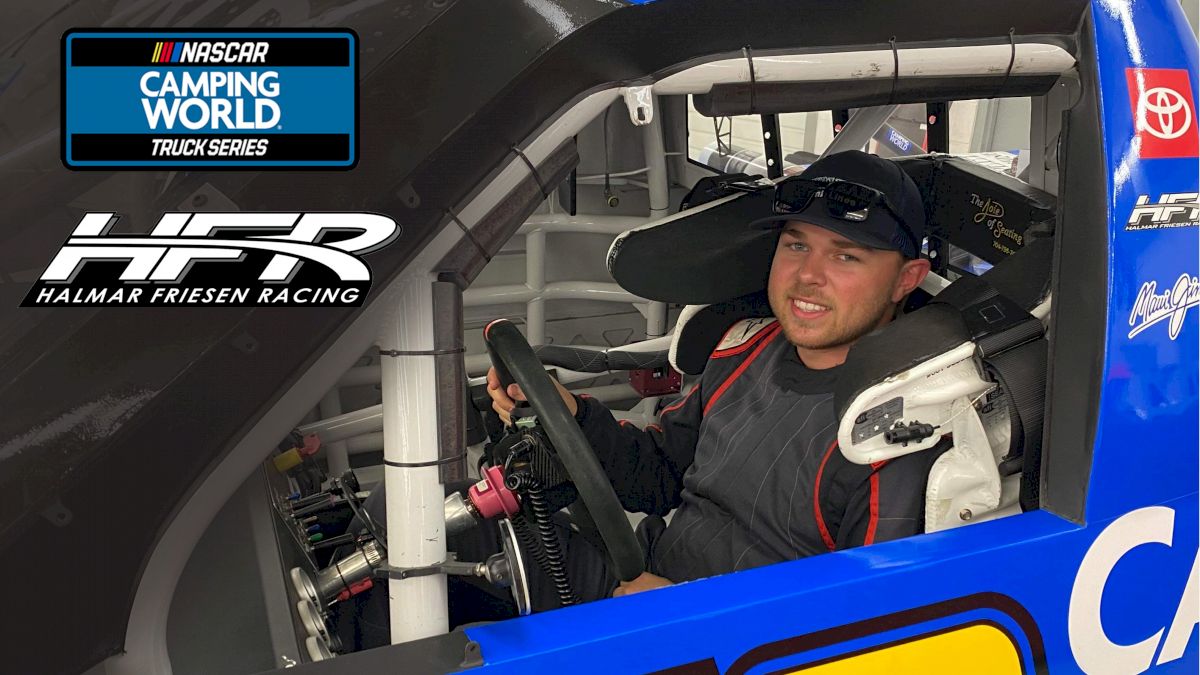 A lifelong dream for current NASCAR Advance Auto Parts Weekly Series points leader Layne Riggs has finally come together.
The second-generation competitor from Bahama, North Carolina is set to make his NASCAR Camping World Truck Series debut in the TSport 200 at Lucas Oil Indianapolis Raceway Park on July 29, where he will drive the No. 62 Infinity Communications/Puryear Tank Lines Toyota for Halmar Friesen Racing.
Layne has worked tirelessly with his father and former NASCAR Cup Series driver Scott Riggs to one day compete at the top level of motorsports, but said those efforts combined with Scott's existing relationship with Halmar Friesen Racing crew chief Trip Bruce opened the door for him to take that next step.
"I'm so thankful to get this opportunity," Riggs said. "My dad and Trip Bruce were friends back in the day and Trip watched us the night we swept both races at Hickory Motor Speedway. It's all about timing and hopefully I can make everyone proud."
Despite still being 20 years old, Layne has already carved out a stellar career competing in Late Model Stocks on the East Coast.
In seven years competing in the CARS Late Model Stock Tour, Layne amassed six victories against top drivers, and was voted 2021 Late Model Stock Most Popular Driver. In 2022, Layne focused his efforts at chasing the national NASCAR Advance Auto Parts Weekly Series Championship, paying off with 13 victories so far this season. Layne also has a crown jewel win on his resume, winning the Rodney Cook Classic at Ace Speedway back in 2019.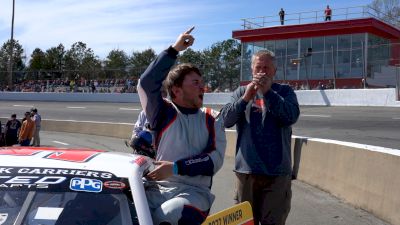 VIDEO: Earlier this year, FloRacing spoke to Layne Riggs about his NASCAR national championship aspirations.
Layne is optimistic his success in a Late Model Stock will carry over into his NASCAR debut driving for Stewart Friesen, whose accomplishments include 32 victories in the Super DIRTcar Big-Block Modified Series to go along with his three Truck Series wins.
Having already built a strong relationship with Friesen, Layne plans to lean heavily on him and Scott for advice as he transitions into the Truck Series and learns more about radial tires and how to navigate through the field with dirty air being more prevalent in the pack.
"I know this is going to be a big learning curve for me," Layne said. "The trucks have radial tires and are much heavier. Aero is going to be involved and that's something I've never really had to deal with before. A lot of curveballs are being thrown at me, but I have a lot of good people on my side to help me tackle this the best I can."
Layne believes that NASCAR's prolonged absence from IRP puts him in a better position to put together a strong run in his debut as opposed to other facilities like Martinsville Speedway, as only a handful of drivers enter the TSport 200 with previous experience at the track.
With a lot of unknowns facing the entire Truck Series field ahead of the TSport 200, Layne intends to figure out IRP as quickly as possible so he can make a name for himself and create more chances to race in NASCAR moving forward.
"A Top 10 finish would be a good goal," Layne said. "I want to win every race I'm a part of, but we have to be realistic against guys who are veterans... If I can have a good showing and let everyone know I was there, then I'll be happy."
Tune in to the TSport 200 at Lucas Oil Indianapolis Raceway Park on Friday, July 29th at 9:00PM EST on FS1.