2022 USAC Midgets BC39 at Indianapolis Motor Speedway
NASCAR Driver Sheldon Creed To Make USAC Midget Debut At BC39
NASCAR Driver Sheldon Creed To Make USAC Midget Debut At BC39
NASCAR Xfinity Series driver Sheldon Creed will race a USAC Midget for Abacus Racing at the BC39 at Indianapolis Motor Speedway.
Jul 5, 2022
by FloRacing Staff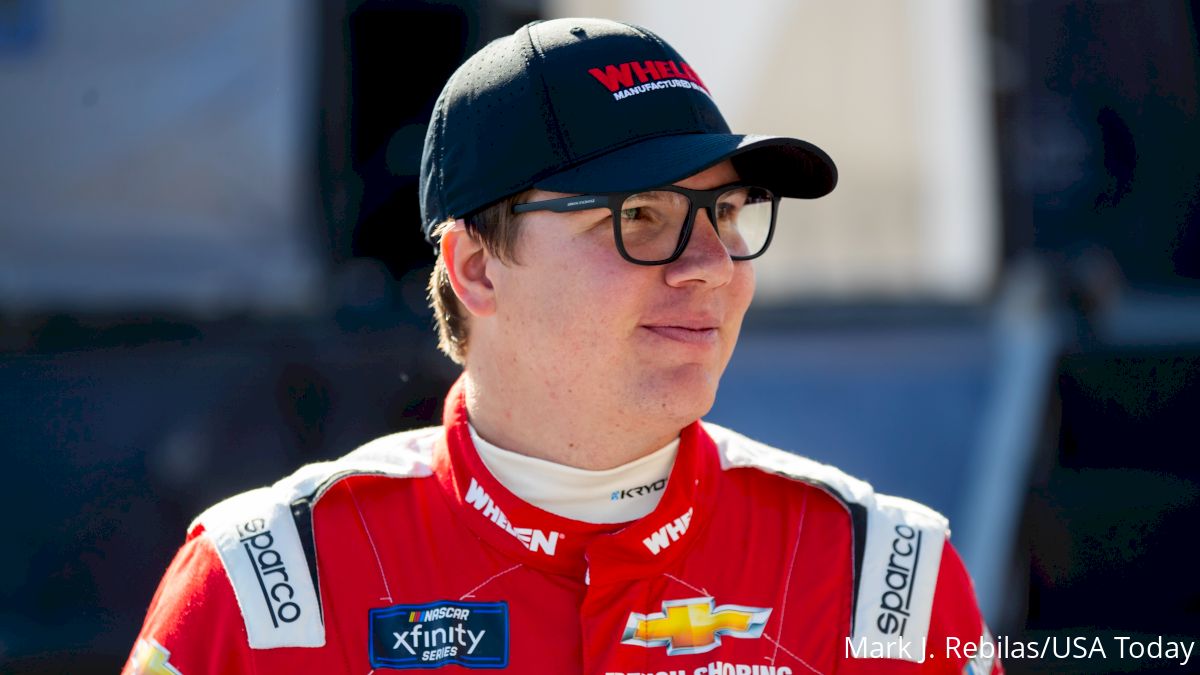 Indianapolis, Indiana - Abacus Racing announced today that it will be fielding a second entry for NASCAR Xfinity driver Sheldon Creed for the fourth running of the Driven2SaveLives BC39 Presented by WeatherTech.
Creed will drive in the USAC NOS Energy Drink Midget National Championship event at The Dirt Track at the Indianapolis Motor Speedway on August 3-4 alongside full-time Abacus Racing driver Maria Cofer, who made her debut with the team at the event in 2021.
"As a team, we have been talking about running a second car for a few events this year, and what better place to make that happen than the Indianapolis Motor Speedway at the BC39 where the team had its first race last year," said Brent Cox, Team Principal for Abacus Racing.
Creed comes to the team with an extensive racing resume. Currently driving the No. 2 Chevrolet Camaro for Richard Childress Racing in the NASCAR Xfinity Series, Creed also has racing experience in the NASCAR Camping World Truck Series where he won the series championship in 2020, as well as the Stadium Super Trucks, Trans Am, ARCA and K & N Series. Creed, a 24-year-old from El Cajon, Calif., is known for his diversity in driving any type of vehicle.
"As a driver, I want to race as much as I possibly can and to drive anything I possibly can. I have always wanted to drive a midget, so I am very excited at the opportunity," said Creed, who has recent dirt experience driving micro sprints.
Cofer, herself a 2017 Bay Cities Racing Association midget champion, has been a frequent competitor on the USAC Midget circuit for the past handful of years. She finished 17th in the inaugural BC39 back in 2018 and is pumped to be able race alongside a teammate for the first time during her time with the Abacus team.
"To have a teammate for the first time with Abacus Racing will be something special," said Cofer, the 22-year-old from Macdoel, Calif. who in her first full season with the team. "For it to be Sheldon is even better."
Abacus Racing has a test session planned for Creed in the midget before the BC39.
"I am coming here to be competitive," Creed stated. "The level of talent at this race is always very strong, from series regulars to other entrants who come to drive this race because of its significance. I want to learn as much as I can from that test so it can translate to the event. I want to provide all the feedback I can for myself and the team."
More information regarding sponsors and the team liveries for both Cofer and Creed for the BC39 will be announced in the coming weeks. Abacus Racing is headquartered in Indianapolis, Ind.
Tickets and pit passes are on sale now at www.TheBC39.com.