2022 AMSOIL Championship Off-Road at Antigo
Cole Mamer Makes The Jump From PRO LITE To PRO4 In 2022
Cole Mamer Makes The Jump From PRO LITE To PRO4 In 2022
Holtville, California's Cole Mamer will be stepping into the PRO4 on a full-time basis in 2022.
May 26, 2022
by Haley Shanley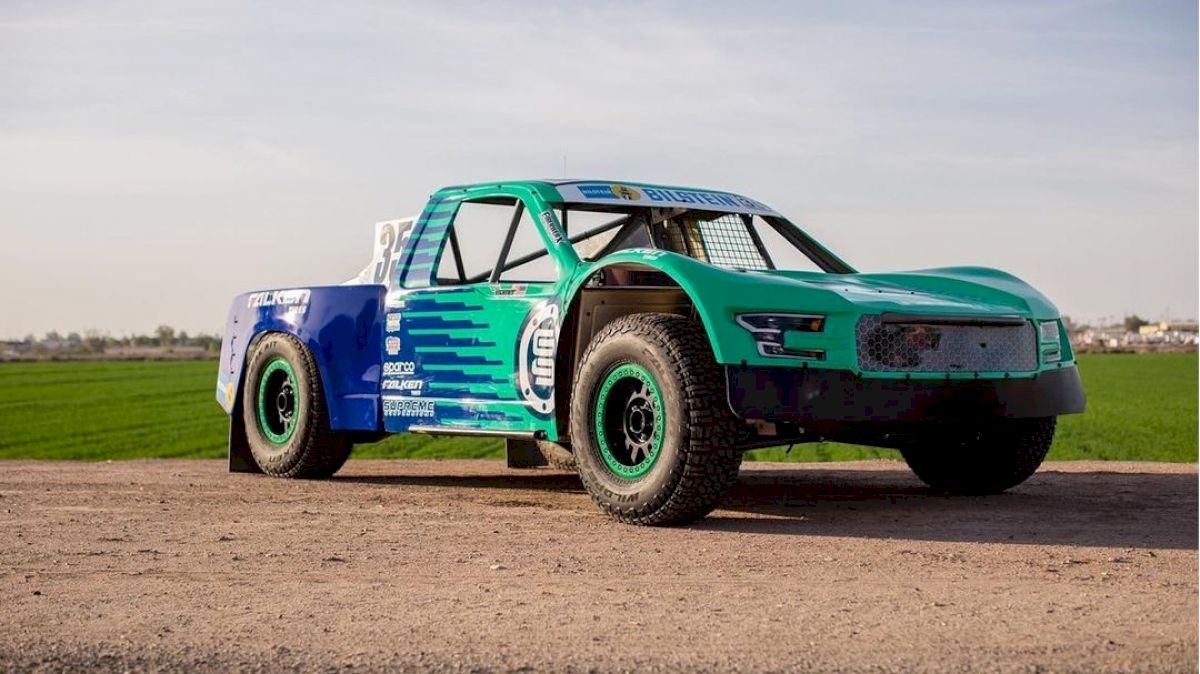 Holtville, California's Cole Mamer will be stepping into the PRO4 on a full-time basis in 2022. Champ Off-Road fans had previously seen him in the PRO4 in the 2020 World Championship where he finished 3rd in both the PRO4 WC and Cup race. Mostly recently, Cole secured the 2021 PRO LITE World Championship. We caught up with him for a one-on-one interview.
Champ: You are the first driver since Kyle LeDuc to make the jump PRO LITE to PRO4. This is exciting. What prompted this decision to step into the PRO4 full-time?
Cole: Yes I am super excited to make the jump! Honestly I was going to go pro 2 as it's more affordable to operate but once Troy Cox let my fill in for him in his PRO4 I was hooked after our success first weekend out in an untested truck. I have talked to multiple people and they have told me Pro 4 fits my driving style better and I feel the same way so it made it an easy decision and I wanted to have one truck of mine that I prep in every Pro class.
Champ: You're no stranger to Champ Off-Road fans in the PRO4. You've done so for the 2020 and 2021 World Championships, earning two podiums in 2020 (PRO4 and the Cup race). Given your knowledge and experience in this class, what do you expect to be the biggest challenge this year?
Cole: The biggest challenges will be just being in the right spot at the right time it seems like for PRO4 and staying out of the carnage.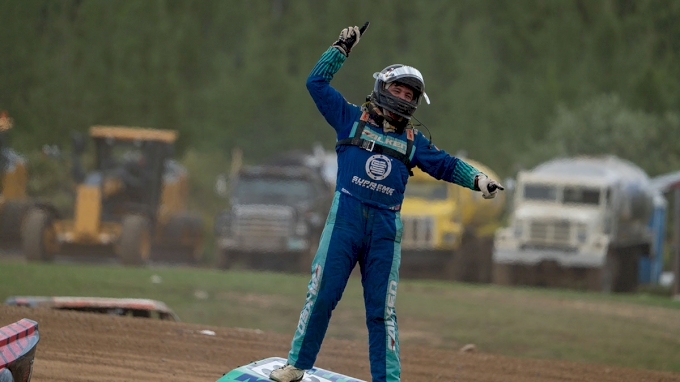 Champ: Not only are you stepping up this season, but you're doing so with a truck in every Pro truck class. Tell us who your PRO2 and PRO LITE drivers are and what you expect they'll bring to their respective divisions this season.
Cole: Yea, super pumped to be bringing two new trucks back here for them as well. Troy Cox will be piloting his New PRO 2 and with him having more seat time and laps in this new truck he has shown some great speed and more consistency expecting multiple top 5's from him and podiums! Trey Gibbs will be piloting the PRO LITE #5 this season and I'm really looking forward to that. As he is in a brand new truck that COD and myself built with the knowledge of my previous truck just changed up a bit to make for a better all around truck I truly believe he will be a big threat to the class and fill my spot of being gone well.
Champ: You fielded a team last year and are now wrapping up another busy pre-season. How labor-intensive is it to run a team with three trucks?
Cole: haha Let's just say I drove straight home from fall Crandon in September and went straight to work in the shop! I have only taken off two days this whole off season and I normally work a 12-16 hour day.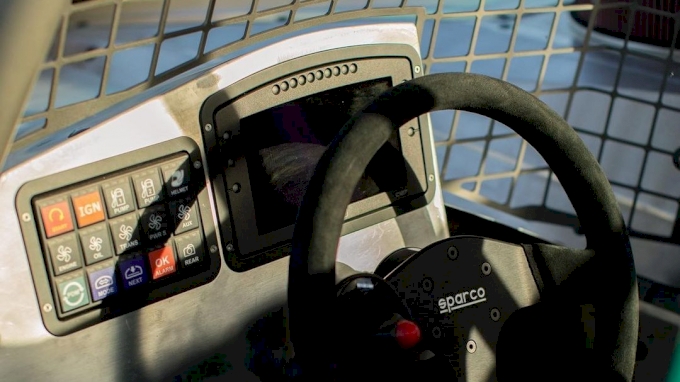 Champ: Despite unfortunate on-track happenings early in the season, you really came on strong in the second half with two wins, a 2nd place finish, and the PRO LITE World Championship. What seemed to click in the second half for you and the team?
Cole: We had the speed all year last year we just had a cloud of bad luck over us for a bit. Haha I tell my team cause I hit my first deer with my truck leaving the hotel heading back to bark river I told them well can't get any worse from here time to go win some races and we did just that!
Champ: You put on exciting battles in the PRO LITE class last season. Who are you most looking forward to battling in the PRO4 class and why?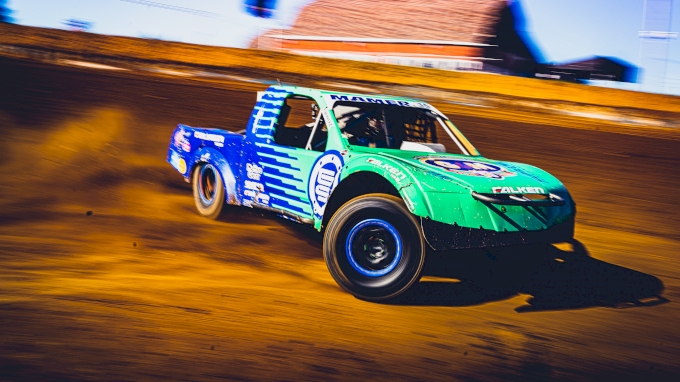 Cole: I've been wanting to battle Kyle LeDuc for years. I have always wanted to line up against him in a pro lite but we are finally able to do it full time in PRO4.
Champ: Lastly, what are your goals and expectations for the 2022 season?
Cole: My goals are to just be there at the end of the race. We want podiums and we want to be a top contender and put the Falken Tires/ Supreme Suspensions truck where it needs to be.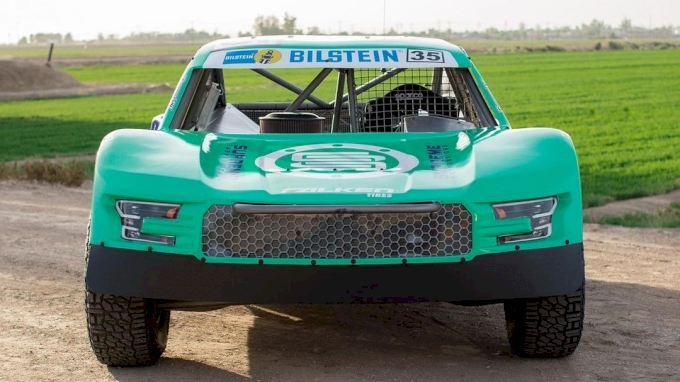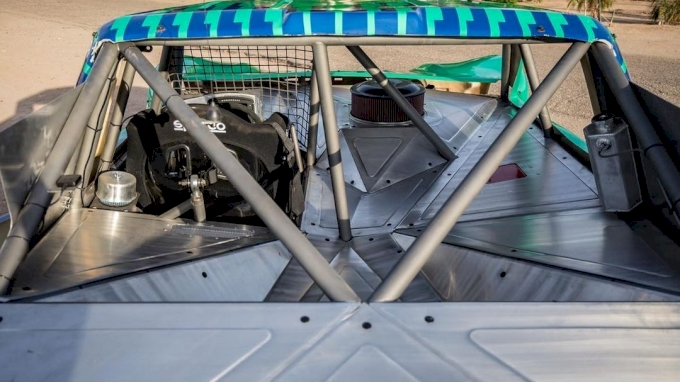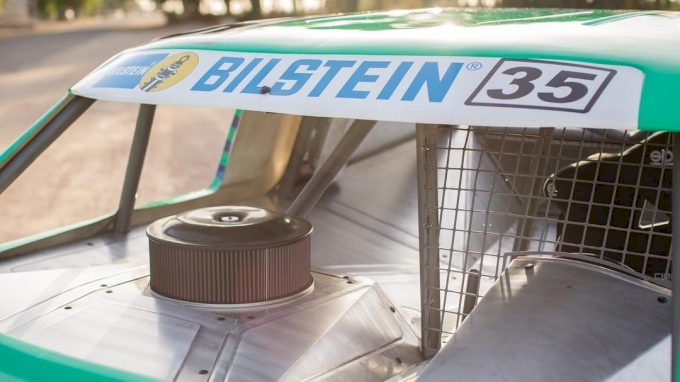 ---
You can watch live all season long on the FloSports/FloRacing network. For more information on how can follow along with the racing action, click here.
The 2022 race season commences June 4-5 in Antigo, Wis., at the Antigo Lions Roaring Raceway for the Antigo Off-Road National. For event information, click here.
About Amsoil Championship Off-Road: AMSOIL Championship Off-Road and AMSOIL Championship Snocross are owned and operated by the International Series of Champions (ISOC) out of Albertville, Minn. For more information on its events and schedules, go to www.champoffroad.com.