2022 AMSOIL Championship Off-Road at Antigo
Amsoil Champ Off-Road Names 2022 Broadcast Lineup
Amsoil Champ Off-Road Names 2022 Broadcast Lineup
Amsoil Championship Off-Road welcomes back familiar voices to 2022 broadcast lineup, expands global distribution footprint.
May 25, 2022
by Haley Shanley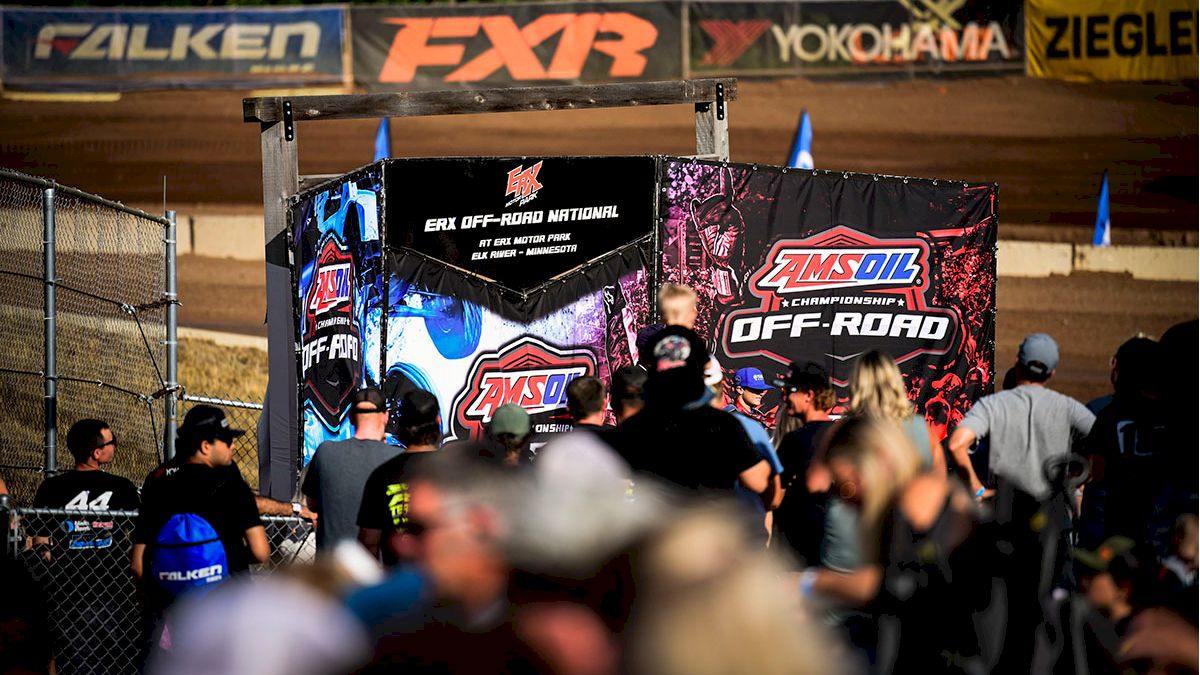 Amsoil Championship Off-Road welcomes back familiar voices to 2022 broadcast lineup, expands global distribution footprint.
Amsoil Championship Off-Road announced today that Cheyne Statezny and Brent Smith will be once again carrying the race presenting duties from the broadcast booth in 2022. Trackside and pit coverage will be provided by Haley Shanley for the Pro Truck and SxS portion of the program and Nolan Castellion covering the Sportsman portion.
Cheyne Statezny
Born and raised in Crandon, Wis., Cheyne Statezny began announcing off-road races at the young age of 17. He has attended every off-road race held at the "Big House" since his birth. The Wisconsin native called short course racing for eight seasons until 2012, where he then held different roles with drivers including marketing, shooting photo/video, and spotting. As the son of a former off-road champion and a Crandon native, he was destined to carve out his own role in the off-road world. Statezny has played an integral role on the broadcast team since the inaugural season in 2020 and currently co-hosts the Champ Off-Road Podcast presented by Amsoil.
"I am ecstatic to join AMSOIL Championship Off-Road for another season and continue my work alongside Brent in the booth," Statezny said. "Haley, Nolan, Brent, and I are all incredibly passionate about off-road racing, and I love sharing that passion on our broadcasts. I've grown up in this sport, and I think it's entering a new 'golden age'. 2022 is going to be an all-time great year and I can't wait for our team to share the action with Champ Off-Road's tremendous fanbase!"
Brent Smith
Smith joined the Champ Off-Road broadcast booth in 2020 after spending several seasons calling various short course races across the United States. In addition to broadcasting, Brent was a very successful racer in his own right, compiling wins and podiums throughout his career, before hanging up his fire-suit and picking up a headset. Smith now resides in Bark River, MI, where he owns and operates a graphics business and co-hosts the Champ Off-Road Podcast Presented by Amsoil. He is slated to return to racing in 2022 for select events.
Haley Shanley
Shanley returns for her third season with Champ Off-Road as the Pro Truck and SxS trackside and pit reporter. Shanley is a motorsports TV host, color analyst, producer, and reporter based out of Indianapolis. She has covered a wide array of motorsports disciplines on dirt, snow, water, and ice around the globe.
"We [broadcast team] are all here as analysts but also as huge fans," Shanley said. "Passion and innovation fuel every aspect of Champ Off-Road. For the sport of Short Course, progress has been made these past few seasons. We're turning it up this year. We're going to do our part as a production team to elevate the storytelling and race coverage. This sport is too good to be kept secret. Within the motorsports audience and beyond there is a big appetite for this - the racing itself, the personalities, the drama, the rush. It's exciting to get to showcase this now in front of a wider, world-wide audience. The off-road community is second-to-none and it's a tremendous honor to be a part of the action once again this season."
Nolan Castellion
Born and raised in Crandon, Wis., Castellion lives and breathes short course racing. He joined the broadcast team in 2021 as a trackside reporter covering the Sportsman portion of the program.
"I couldn't be more excited to be part of the Sportsman portion of the AMSOIL Championship Off-Road broadcasts once again for the 2022 season," Castellion said. "Brent, Cheyne, Haley, and our entire production crew all made me feel so at home and did a great job of showing me the ropes last year in my first season. With my rookie stripes off I look forward to building on that experience. The excitement of the 2021 season will be a tough act to follow but with every class from 170 SxS to PRO4 stacked with talent, I think the 2022 season will be up to the challenge. The sport is as healthy as I've seen it since I was a little kid and I'm grateful to have a front row seat to watch it continue to grow!"
You can watch live all season long on the FloSports/FloRacing network and at a later date on the CBS Sports Network (air dates TBD). For more information on how can follow along with the racing action, click here.
The 2022 race season commences June 4-5 in Antigo, Wis., at the Antigo Lions Roaring Raceway for the Antigo Off-Road National. For event information, click here.
About Amsoil Championship Off-RoadAMSOIL Championship Off-Road and AMSOIL Championship Snocross are owned and operated by the International Series of Champions (ISOC) out of Albertville, Minn. For more information on its events and schedules, go to www.champoffroad.com.