2022 Weekly Racing at Bridgeport Motorsports Park
The Transformation That Changed Everything At Bridgeport Motorsports Park
The Transformation That Changed Everything At Bridgeport Motorsports Park
Owner Doug Rose has spearheaded the transformation of Bridgeport Motorsports Park into a 4/10-mile oval that has become a destination for fans and racers.
May 24, 2022
by Kyle McFadden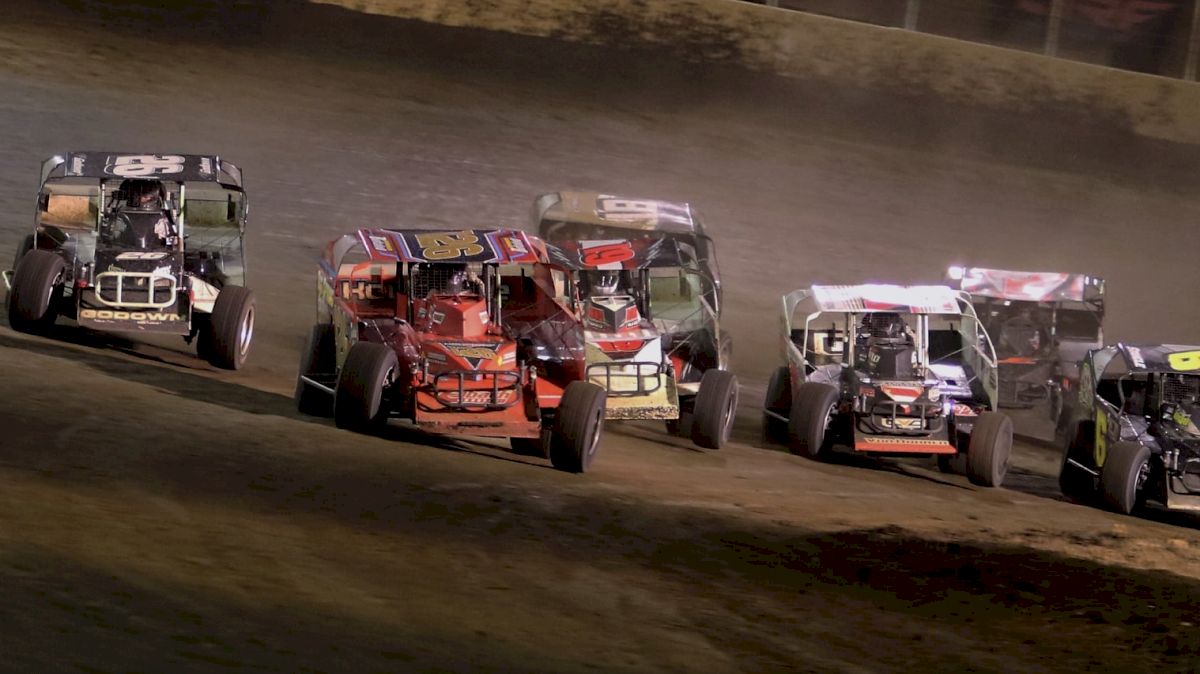 When Bridgeport Motorsports Park was in the groundwork stages of a complete makeover three years ago, track owner Doug Rose never consulted with the engineers or architects that could have easily made the blueprint for a picture-perfect dirt track.
It was Rich Tobias, a Northeast Dirt Modified Hall of Fame member, who gave Rose all the necessary direction.
"He always said you want a racetrack that races at the top because when you're racing the top you always have the option to pass on the bottom," Rose said. "When the track is bottom dominant, you aren't leaving that lane. You aren't going around them. You need a track that races up top.
"That's what we built at Action Track USA (in Kutztown, Pa.), and that's what we built here."
At the start of the 2013 season, Rose entered into co-ownership of Action Track USA with Tobias and has since established the facility on the Kutztown Fairgrounds into one of the prominent quarter-mile tracks in the country.
Since Rose purchased Bridgeport in 2019, he's spearheaded the transformation of the track from a dangerous 5/8-mile into an attractive, high-banked 4/10-mile oval.
"It's definitely produced the racing. It's just built the track in general," Rose said. "It's being recognized everywhere now. It's the reason why these drivers roll in here now. It's been a lot better than I had hoped. You hope for a lot, but who knew it was going to race the way it races. We keep trying to improve things and improve. But it's hard to improve when it's racing this good."
Rose had no connection to the outdated 5/8-mile — the place where NASCAR national series winner Jason Leffler died in a Sprint Car accident in 2013 — other than being an outsider with an entrepreneurial frame of mind knowing the track needed thorough changing from the inside out.
"Most people, when they buy racetracks, they don't redo them all the way," Rose said. "They buy them and adjust what's already there. It never changes what's already there. You have to go all in.
"I bought this place because the infrastructure from the grandstands back was what I liked. The track just needed to be changed. Without change, we wouldn't have what we have today and I don't think it would grow to what it has grown to if I ran it on the old track. It'd still be the old track."
Rose had been inspired by the on-track product that Lawrenceburg (Ind.) Speedway puts on around its wide, progressively-banked 3/8-mile, so he and Tobias did what they could to incorporate some of those nuances from the Indiana track into the new-look Bridgeport.
Longtime driver and mechanic Curt Michael of Ocean View, Del., has been around long enough to illustrate the transformation.
Michael, who's currently the crew chief for versatile open-wheel driver Briggs Danner for Mike Heffner's No. 5G Sprint Car team, won a plethora of races on the old layout and goes as far as calling the big track his former racing home.
"I'm old-school. I'm an old guy. I loved that big 5/8-mile; won a bunch of races on there," Michael, a 10-time United Racing Club champion, said. "But I always say to Doug (Rose), I cannot believe what he built in one offseason. It's amazing. Now, he did get lucky with the weather and everything. But the way he did it, it's unbelievable.
"For the fans, this is a much better racetrack. As I said, I'm old, so I did like the big track, the speeds, keeping it smooth and straight. And after running on it so much, I kind of got used to it. But nothing beats this racing right here. It's just badass."
Michael recalls one sketchy Sprint Car accident in 2009 at the 5/8-mile New Jersey track, when he broke a wheel and crashed into the turn-three wall. The lighting had been so dark that the race proceeded to stay green even as Michael's car laid flipped on its side.
"I just kept thinking, 'Oh my God, they're racing,'" Michael said. "It turned into a big fiasco that the radios were all messed up and they were yelling to each other. It was dark. It was different. But this facility is just fantastic. It's awesome."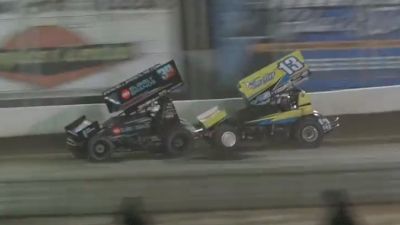 VIDEO: Watch highlights from the Invasion of the Posse Sprint Car race held earlier this year at Bridgeport.
Among other improvements include a spacious graveled pit area outside turns one and two that's still in the process of being completed. The grounds of the new pit area is prone to flooding and over-saturation when rainfall strikes, so Rose and his team have plans to crown the center of the pit area and install drainage systems.
As for the fan experience, Rose and the Bridgeport promotional team have added an open pit stall on the facility's main concourse where one team is parked outside general admission seating. During the April 20 Invasion of the Posse event, Christopher Bell was that featured driver.
Dan Pitman, 36, of Vineland, N.J., has attended races at Bridgeport for nearly two decades and has watched the facility grow into good stature and grow in popularity.
"You don't see Big Blocks throw a lot of slide-jobs at places, but you see that here," Pitman said. "You see the Big Blocks be able to lean the right-rear right on the fence to make the car turn. It's made for some good racing.
"Last year's World of Outlaws show was the fullest I've seen the parking lot, and it was a nightmare. The Super DIRTcar Series was here a week or so ago, but it was half of that."
Pitman was not in attendance the night Leffler was fatally injured, but said he "wasn't surprised" by the tragedy.
"It was one of those things; the 5/8-mile didn't have quite the banking that this track has. But it was high-banked, too, so you carried a lot of speed through the corners," Pitman said. "If something broke on the front end of the car, we saw a lot of nasty accidents here."
The World of Outlaws NOS Energy Drink Sprint Car Series made its second appearance at the new configuration last Tuesday, a race that didn't showcase Bridgeport's full potential because of dry track conditions.
But by the end of the feature, NASCAR Cup champion and event runner-up Kyle Larson experienced the track's new identity.
"This track is really exciting," Larson said. "The progressive banking, it's really wide. It didn't have a lot of moisture in it (last Tuesday) but they did a great job redoing the track. I felt like it got racey for the field and put on a good show for the fans."
Rose said he is actively working on improving pre and post-race traffic flow, specifically with the additions of fencing in the parking lot to "keep people from cutting in line."
"We added some fencing that forces you into the roadways," Rose said.
Large crowds are ultimately a good problem, and a reflection of Bridgeport's revamped schedule, which also features the Super DIRTcar Series, the Tezos All-Star Circuit of Champions and a new three-day Sprint Car event from Oct. 28-30.
Bridgeport is regionally known for its weekly Modified program, but on the national level Rose wants to build upon his specials events.
"You need to be a racetrack and have everything," Rose said. "Sprint Cars are big with fans. Sprint Cars are big everywhere. … We do a lot of 305 stuff and do some 360.
"Just trying to grow the Sprint Cars here. Sprint Cars draw crowds. We did very well (last Tuesday with the World of Outlaws Sprint Car Series). It was very successful. Hopefully our All Star race is just as good and our October races are even better."
At some point Rose would like to finish the pit stands atop the hill overlooking turns one and two. The area currently has a small section of bleachers for the time being as Rose navigates a fluctuating economy.
"Time is tough," Rose said. "With the way times are, you have to be careful with what you spend. With these prices, are your stands going to dwindle all season long? This economy is going to affect these people sooner or later. Right now, we have to watch what we spend and do, but we'll keep improving."