2022 King of the Commonwealth at Virginia Motor Speedway
This Weekend's Richest Dirt Late Model Race Is In Jamaica
This Weekend's Richest Dirt Late Model Race Is In Jamaica
King of the Commonwealth for the Ultimate Super Late Model Series at Virginia Motor Speedway is this weekend's richest Dirt Late Model event.
May 20, 2022
by Brandon Paul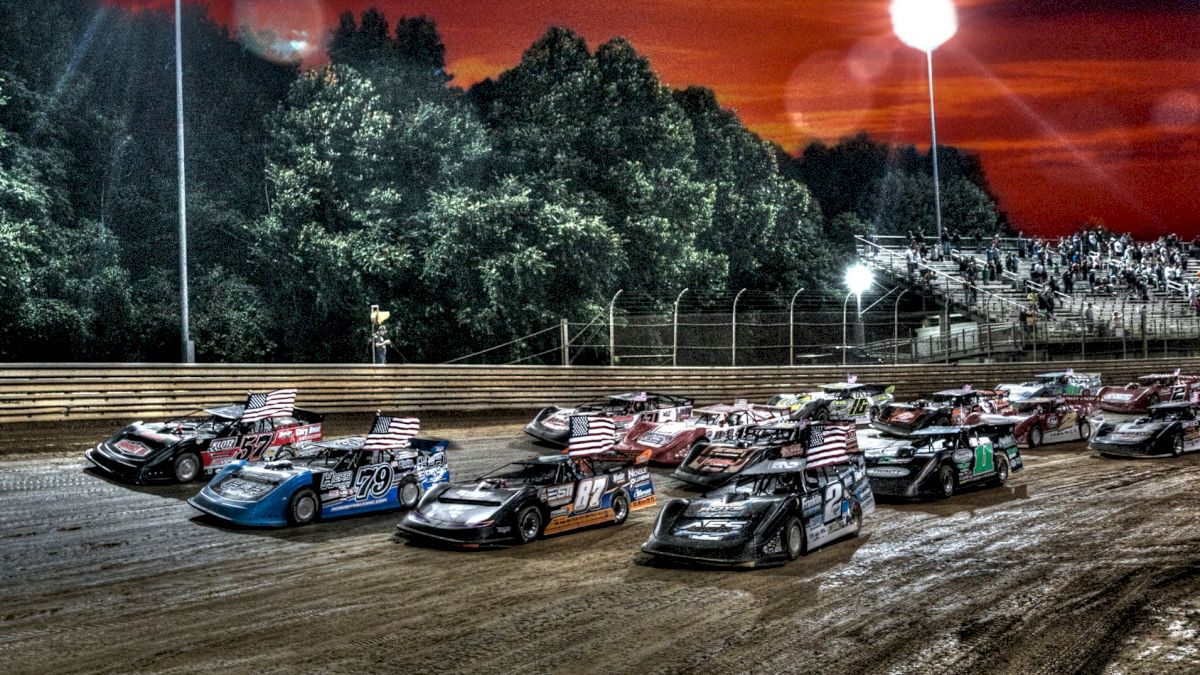 You read the headline correctly. This weekend's richest Dirt Late Model race will be held in Jamaica. Not the Carribean island nation with reef-lined beaches and rainforests, but the small unincorporated community located in Virginia with a population of just over 2,000.
Virginia Motor Speedway, a top-notch racing facility that features a half-mile dirt oval, is set to host the King of the Commonwealth. Recognized as one of the biggest events of the year for Ultimate Super Late Models, Saturday's main event will pay $20,000 to the winner.
Dirt Late Model star Brandon Overton is the defending winner of the event and is slated to defend his crown. Overton has enjoyed plenty of success at Virginia Motor Speedway recently, with two King of the Commonwealth wins, a USA 100 victory and a $50,000 FASTRAK World Championship win in 2019.
However, defending his King of the Commonwealth will be no easy task. A strong field of the Southeast's best regional racers are hoping to claim the $20,000 prize.
Three-time Ultimate Super Late Model Series champion Zack Mitchell and two-time Ultimate champion Dennis "Rambo" Franklin will be among the drivers competing.
Former FASTRAK World Championship winner Ross Bailes, who has recorded wins with both the Lucas Oil Late Model Dirt Series and World of Outlaws Late Models, is also expected to contend for the win.
After scoring his first career World of Outlaws Late Model win earlier this year at Cherokee Speedway, "Downtown" Michael Brown will bring his No. 24 to Jamaica.
A pair of Dirt Late Model racing's rising stars, Logan Roberson and Carson Ferguson, are both planning to compete. Both drivers have previously won FASTRAK Pro Late Model races at Virginia Motor Speedway.
Other regional stars expected to be in attendance include Anthony Sanders, Doug Sanders, Jeff Smith, Jensen Ford and Kyle Hardy.
In addition to the $20,000-to-win Ultimate Super Late Model Series main event, FASTRAK Pro Late Models will race in a $3,000-to-win feature.
Hot laps are scheduled to get underway Saturday at 6 p.m. ET.
Those unable to make it to Jamaica, Virginia will be able to watch the action live on FloRacing. If you're not already a FloRacing subscriber, click here to become one today.