2022 AMSOIL Championship Off-Road at Antigo
Catching Up With Pro Turbo SxS 2021 Champion Rodney VanEperen
Catching Up With Pro Turbo SxS 2021 Champion Rodney VanEperen
We caught up with Amsoil Championship Off-Road's 2021 Pro Turbo SxS Champion Rodney VanEperen.
May 19, 2022
by Haley Shanley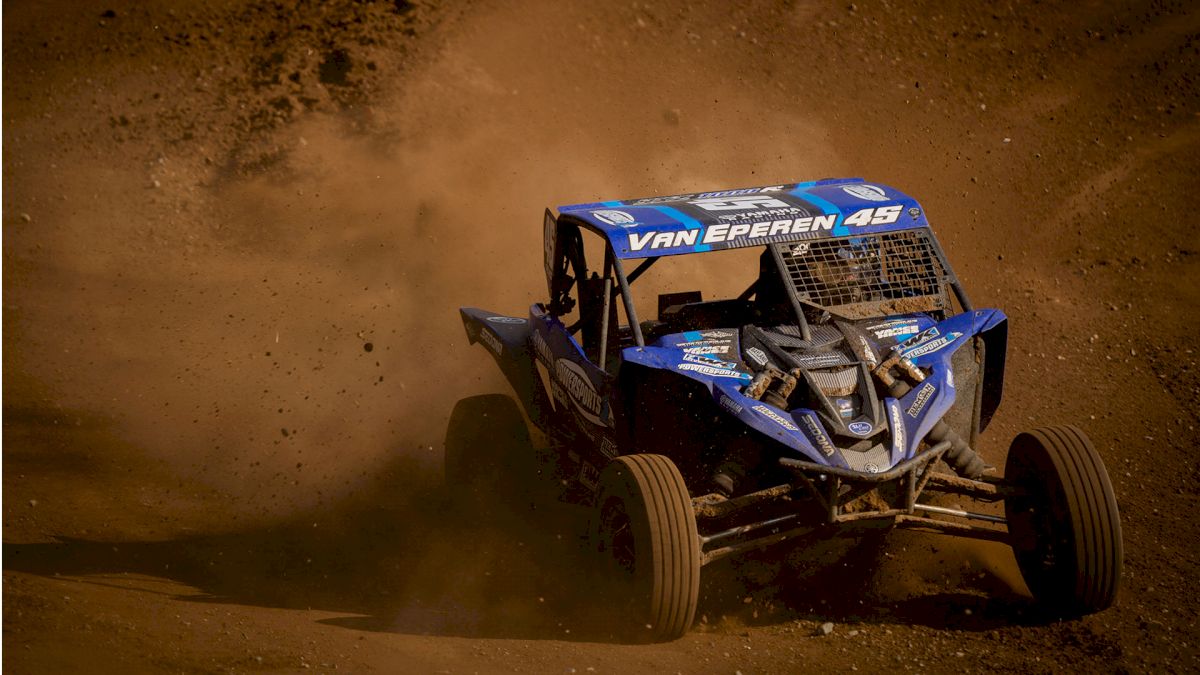 We caught up with Amsoil Championship Off-Road's 2021 Pro Turbo SxS Champion Rodney VanEperen.

Champ: Consistency was the name of the game in Pro Turbo SxS last season, as you won only two races but still won the championship by only missing the podium twice. Did you think coming into the season it was going to come down to a battle of consistency the way it did?
Rodney: Yes we definitely knew the championship would come down to consistency. I've been in this class since 2017 and I believe every championship since 2017 was decided by 1 DNF.
Champ: This isn't your first championship in the class but with yourself, Andrew Carlson, Kyle Chaney, and even your son Owen all winning multiple races in the class last year, would you say it was the most competitive Pro Turbo season you've been a part of?
Rodney: Yes I do think this was the most competitive year but at the rate Short Coarse & UTV racing is growing I think every new year will be the most competitive. It's really become very difficult and a big deal for the manufactures/teams to win a championship in the Championship Offroad Series.
Champ: Speaking of Owen, how much fun was it getting to race with him at such a high level and did he exceed your expectations for him last season?
Rodney: As far as racing against Owen I think at the beginning of the season it didn't really click on what was happening and how rare of an opportunity it was to race against your son at a professional level but as the season went on it started to soak in and was definitely the coolest thing I've ever experienced in my racing career. Matter of fact it's probably motivated me to keep racing a couple more years. Going into the season I was very nervous to put Owen in a Pro Turbo just because of how much faster things happen in those cars. I completely underestimated how fast these young kids can adapt now days and I was very surprised at the maturity and speed he showed right out of the gate.
Champ: Which race from last season was the most memorable for you?
Rodney: Last season spring Crandon was by far the most memorable weekend of racing in my career. On Saturday Owen and myself battled all race with me coming out on top by a car length and on Sunday I was winning the race when Owen passed my with 2 turns to go and he won by a car length. I really don't think anyone could script that again and will be one of the most priceless racing memories I'll ever have.
Champ: Are there any changes coming to you and Owen's program for this season?
Rodney: Nothing new as far as classes go but we were lucky enough to secure a 2 year deal with Yamaha and have a new race hauler for the season so that stuff is pretty exciting.
Champ: Lastly, what are your goals and expectations for the 2022 season?
Rodney: Same as always. Go for race wins when they are there but don't push the issues as that is what seems to cause the DNF's and DNF's is what loses championships.