2022 Castrol FloRacing Night in America at Marshalltown Speedway
Marshalltown Speedway Receives Endorsement From Late Model Drivers
Marshalltown Speedway Receives Endorsement From Late Model Drivers
Late Model drivers were not disappointed with Marshalltown Speedway after Wednesday's Castrol FloRacing Night in America event.
May 19, 2022
by FloRacing Staff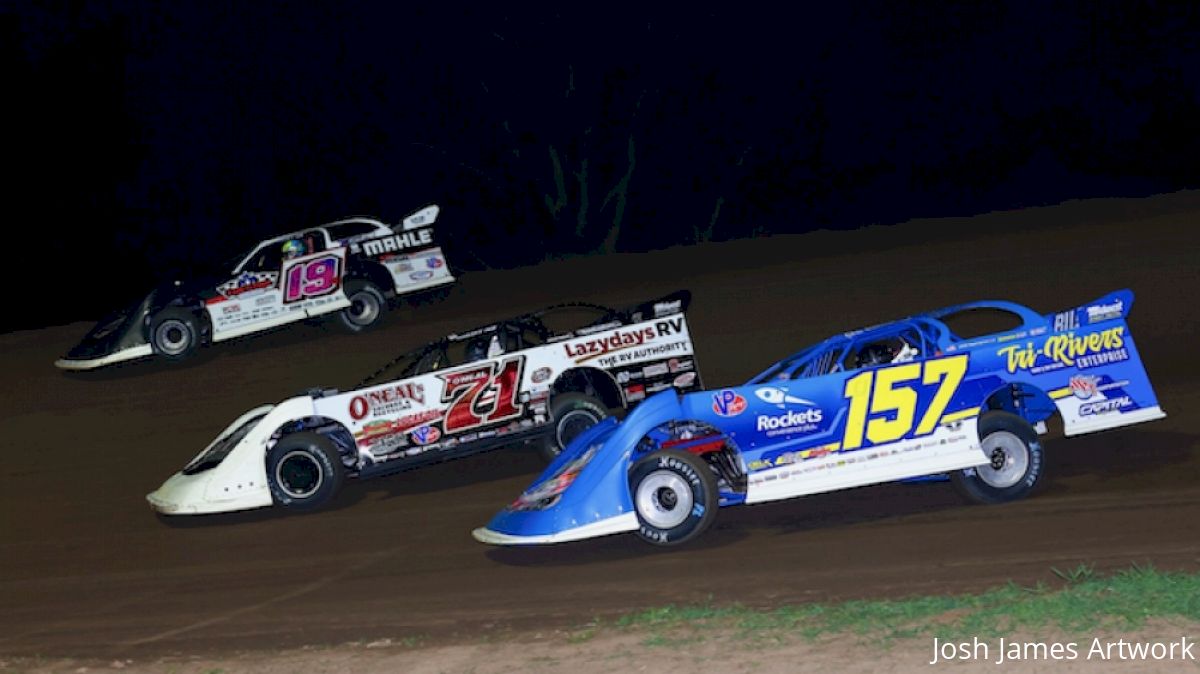 Marshalltown Speedway has a stellar reputation among home-state Iowa dirt racers, but the quarter-mile track isn't a hot spot for Super Late Models. So while the buzz heading toward Wednesday's Castrol FloRacing Night in America event at Marshalltown was positive, Ohio driver Devin Moran was little leery.
"I was kind of nervous because everyone talked about how good it was, but we know how that goes," Moran said. "When you talk about how good a racetrack is going to be, then we show up and it sucks."
To be blunt, it didn't suck. Rather the drivers who were part of the flurry of up-front action in the 50-lap feature were raving about a track surface that provided plenty of grooves on a night when Hudson O'Neal of Martinsville, Ind., earned $22,022 for his first victory of the season.
O'Neal, who overtook hometown driver and race-long leader Ryan Gustin on the 31st lap and survived a few potential bobbles on the cushion, said "the racetrack raced unbelievable. You know, we raced all over this thing."
Marshalltown was hosting its first Super Late Model event since a relatively low-key visit by the Corn Belt Clash circuit in 2013, when 21 cars entered an event captured by Jason Utter of Columbus Junction, Iowa. (Chad Simpson, Chris Simpson, Charlie McKenna and Matt Furman were that night's only entrants that competed Wednesday.)
Before that, Marshalltown, a stronghold for IMCA divisions including the modifieds and stock cars that were on Wednesday's undercard, hadn't hosted Super Late Models since 1987-88 visits by the long-gone USAC Late Model circuit with Hall of Famers Billy Moyer of Batesville, Ark., and Larry Phillips of Springfield, Mo., grabbing victories.
Wednesday's runner-up Brandon Sheppard of New Berlin, Ill., the driver of the potent Rocket Chassis house car, concluded his postrace interview with a simple declaration: "Marshalltown Speedway is awesome."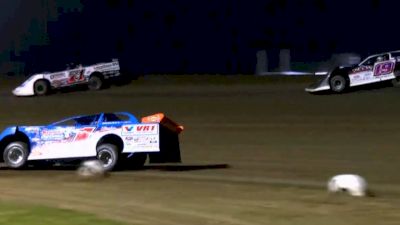 VIDEO: Watch highlights from Wednesday's exciting Castrol FloRacing Night in America event at Marshalltown.
Touting tracks laying on either side of the Mississippi River, "for whatever reason, these Iowa tracks and Illinois tracks and everywhere around here is just badass, and this is just another one that just produced really awesome racing all night long," Sheppard said. "The track … you couldn't ask for much more, they didn't have to work on it hardly at all night and it was perfect for the feature."
Third-place finisher Mike Marlar called it "one awesome racetrack. We raced all over it. It was was a cool coming here."
The Winfield, Tenn., driver enjoys racing in Iowa, where he's a three-time winner of the the Lucas Oil Late Model Knoxville Nationals at Knoxville Raceway.
"Yeah, all these Iowa racetracks, man, I don't think I've ever seen a bad one," Marlar said. "They're all really good racetracks and it shows every time we come up here. We really enjoy coming. We'll keep coming if they'll keep having 'em."
While Moran's night didn't go well — he had a flat tire in his heat race and settled for a 17th-place finish in the main event — he was glad Marshalltown lived up to its billing.
"I don't know how they could get the track a whole lot better. I thought they did a really good job," he said on a post-race interview on FloRacing. "It was a really good racetrack."