2022 Castrol FloRacing Night in America at Marshalltown Speedway
McCreadie, Moran & More Heading To Castrol FloRacing Night At Marshalltown
McCreadie, Moran & More Heading To Castrol FloRacing Night At Marshalltown
Castrol FloRacing Night in America will host the richest race in Marshalltown Speedway history on Wednesday night.
May 18, 2022
by Brandon Paul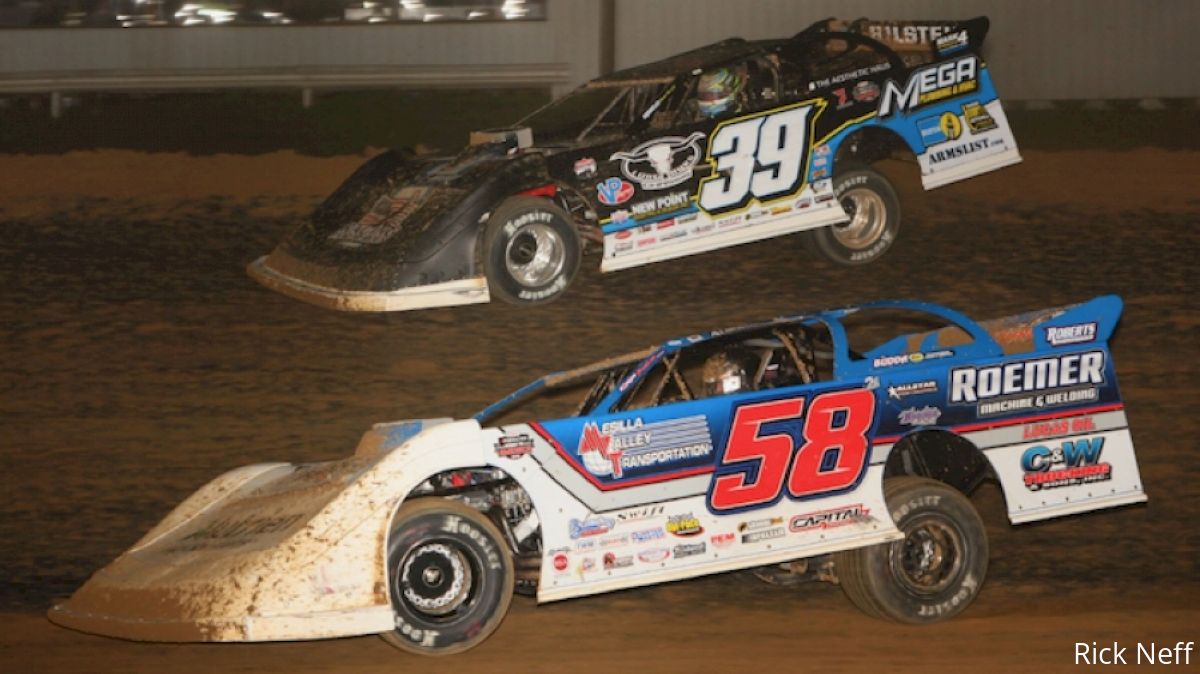 Castrol FloRacing Night in America is bringing many of Dirt Late Model racing's biggest stars to Marshalltown Speedway on Wednesday night for the richest race in track history.
The fifth race of the 2022 Castrol FloRacing Night in America season will feature a 50-lap main event paying $22,022 to win.
In addition to the series regulars who are chasing the $75,000 season championship, an impressive list of Dirt Late Model stars will be competing at the 1/4-mile oval in Marshalltown, Iowa.
Defending Lucas Oil Late Model Dirt Series champion Tim McCreadie is expected to make his third Castrol start of the season, with hopes of claiming his first series victory. Devin Moran, who currently sits second in the Lucas Oil championship standings, is also expected to make his third Castrol start after recording top 10 finishes at Spoon River Speedway and Lincoln Speedway.
Brandon Sheppard, the current Castrol FloRacing Night in America points leader, will lead the list of series regulars into Marshalltown. Sheppard won last week's event at Spoon River and has finished no worse than seventh in four starts this season.
Coming off a thrilling Illinois Speedweek win at Farmer City Raceway last Thursday, Tyler Erb will look to keep his momentum rolling at the track known as "MoTown."
Bobby Pierce, who is fresh off a $30,000 FALS Spring Shootout win at Fairbury Speedway, is also expected to be in attendance.
Mike Marlar, the winner of the recent Kyle Larson Late Model Challenge, enters the race third in series points with a pair of top-five finishes in four races.
Hudson O'Neal and Ricky Thornton Jr., who current sits fourth and fifth in the point standings, are also expected to be in attendance.
Other drivers planning to compete include Ashton Winger, Earl Pearson, Jr., Ryan Gustin, Garrett Aleberson, Frank Heckenast, Jr. and Billy Moyer, Jr.
The Simpson brothers -- Chad and Chris -- will represent the Hawkeye State with hopes of keeping the big check in their home state.
A full list of expected entries for Wednesday night's race can be viewed below.
On-track action at Marshalltown begins at 7 p.m. CT / 8 p.m. ET with hot laps. IMCA Stock Cars and IMCA Modifieds will join Super Late Models on the event schedule.
The live broadcast on FloRacing gets underway at 6:30 p.m. CT / 7:30 p.m. ET with a special pre-race show.
If you're not already a FloRacing subscriber, click here to become one today.
Castrol FloRacing Night in America Expected Entries
| | | |
| --- | --- | --- |
| Number | First Name | Last Name |
| 1 | Tyler | Erb |
| 1 | Brandon | Sheppard |
| 7 | Ross | Robinson |
| 9 | Devin | Moran |
| 11 | Spencer | Hughes |
| 18 | Jake | Neal |
| 19G | Ryan | Gustin |
| 20rt | Ricky | Thornton Jr. |
| 21jr | Billy | Moyer Jr. |
| 22 | Daniel | Hilsabeck |
| 22 | Charlie | McKenna |
| 25 | Chad | Simpson |
| 29 | Spencer | Diercks |
| 32 | Bobby | Pierce |
| 32 | Chris | Simpson |
| 36 | Logan | Martin |
| 39 | Tim | McCreadie |
| 46 | Earl | Pearson Jr. |
| 58 | Garrett | Alberson |
| 65 | John | Benning |
| 71 | Hudson | O'Neal |
| 76 | Blair | Nothdurft |
| 77 | Jeff | Aikey |
| 89 | Ashton | Winger |
| 99jr | Frank | Heckenast Jr. |
| 157 | Mike | Marlar |