2022 Castrol FloRacing Night in America at Spoon River Speedway
Huge Field Expected For Castrol Doubleheader In Illinois
Huge Field Expected For Castrol Doubleheader In Illinois
A large field of Dirt Late Models is expected for this week's Castrol FloRacing Night in America doubleheader at Spoon River Speedway and Lincoln Speedway.
May 11, 2022
by Brandon Paul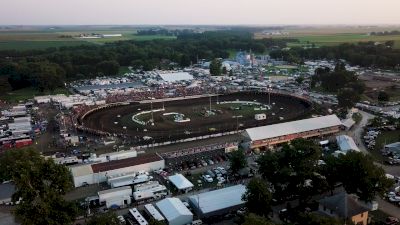 The inaugural Illinois Speedweek will kick off in style this week with a pair of Castrol FloRacing Night in America events setting the stage for an exciting week of racing in the Land of Lincoln. A large field of Dirt Late Models is expected for both Wednesday's race at Spoon River Speedway and Thursday's event at Lincoln Speedway.
Both night's of racing will feature 50-lap main events that pay $22,022 to win. A championship purse is also on the line for Illinois Speedweek, which consists of the two Castrol races, the Farmer City 74 at Farmer City Raceway on Friday and the inaugural FALS Spring Shootout at Fairbury Speedway on Saturday.
As announced last week, some of the biggest names in Dirt Late Model racing will be chasing the $75,000 Castrol FloRacing Night in America championship in 2022 and likewise will be in attendance for this week's doubleheader.
Four-time World of Outlaws Late Model Series champion Brandon Sheppard will be racing both nights with hopes of securing his second and third Castrol FloRacing Night in America wins in his home state.
Another home state driver with plenty of accolades, Bobby Pierce, will be in attendance both night in search of his first career Castrol victory.
Tyler Erb, Ryan Gustin and Ricky Thornton, Jr. will also represent the series regulars against a stout field of locals stars.
The list of local stars expected to compete both nights includes the likes of Shannon Babb, Brian Shirley, Ryan Unzicker, Jason Feger, McKay Wenger and many more.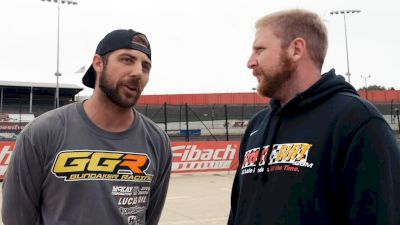 VIDEO: FloRacing's Derek Kessinger chats with Gordon Gundaker in the latest edition of Castrol Fast Five.
A strong contingent of out-of-town drivers are also expected to join in on the fun.
Devin Moran, a three-time winner with the Lucas Oil Late Model Dirt Series this year, will be searching for his second career Castrol victory. Kyle Larson Late Model Challenge winner Mike Marlar, four-time Lucas champion Earl Pearson, Jr. and former Dirt Late Model Dream winner Dennis Erb, Jr. are all expected to be in attendance.
The new generation of Late Model stars will also be out in full force with Hudson O'Neal, Ashton Winger and Tanner English on the list of expected entrants.
Other notables expected to compete in the doubleheader include Billy Moyer, Jr., Frank Heckenast, Jr., Gordy Gundaker and Cade Dillard.
The full expected entry list for Wednesday night's race can be viewed below.
Castrol FloRacing Night in America at Spoon River Speedway kicks off with a special pre-race show on FloRacing at 5:30 p.m. CT / 6:30 p.m. ET leading into hot laps at 6 p.m. CT / 7 p.m. ET. In addition to the main event for Super Late Models, Modifieds will be in action for a 30-lap feature.
Thursday's event at Lincoln Speedway will feature the same schedule, with the only difference being the Modifieds going 20 laps for their feature race.
Those unable to attend in person will be able to watch all of the action live on FloRacing. If you're not already a FloRacing subscriber, click here to become one today.
Castrol FloRacing Night in America Expected Entries
| | | | |
| --- | --- | --- | --- |
| 1 | Tyler | Erb | New Waverly, TX |
| F1 | Payton | Freeman | Commerce, GA |
| 1m | Mike | Mataragas | Dekalb, IL |
| 1 | Brandon | Sheppard | New Berlin, IL |
| 2s | Stormy | Scott | Las Cruces, NM |
| 3s | Brian | Shirley | Chatham, IL |
| 4g | Bob | Gardner | Washington, IL |
| t6 | Tommy | Sheppard Jr. | New Berlin, IL |
| 9 | Devin | Moran | Dresden, OH |
| 11 | Gordy | Gundaker | St. Charles, MO |
| 11t | Trevor | Gundaker | St. Charles, MO |
| 11h | Jeff | Herzog | Herculaneum, MO |
| 11 | Spencer | Hughes | Meridian, MS |
| b12 | Kevin | Weaver | Gibson City, IL |
| 14m | Morgan | Bagley | Longview, TX |
| 14c | Corey | Conley | Wellsburg, WV |
| 15 | Kolby | Vandenbergh | Ashland, IL |
| 16 | Tyler | Bruening | Decorah, IA |
| 18 | Shannon | Babb | Moweaqua, IL |
| 18 | Jeffrey | Ledford | Pontiac, IL |
| 19x | Cody | Bauer | Farwell, MI |
| 19r | Ryan | Gustin | Marshalltown, IA |
| 20RT | Ricky | Thornton Jr. | Martinsville, IN |
| 21b | Rich | Bell | Sheffield, IL |
| 21 | Billy | Moyer Jr. | Batesville, AR |
| 24 | Ryan | Unzicker | El Paso, IL |
| 25 | Jason | Feger | Bloomington, IL |
| 28 | Dennis | Erb Jr. | Carpentersville, IL |
| 28 | Jimmy | Mars | Menomonie, WI |
| 31 | Paul | Stubber | Wanneroo, Western Australia |
| 32 | Bobby | Pierce | Oakwood, IL |
| 36 | Logan | Martin | West Plains, MO |
| 42 | McKay | Wenger | Fairbury, IL |
| 44 | Blaze | Burwell | Mt. Vernon, IL |
| 44s | Colin | Shipley | Weston, OH |
| 45 | Kyle | Hammer | Clinton, IL |
| 46 | Earl | Pearson Jr. | Jacksonville, FL |
| 49 | Jake | Timm | Winona, MN |
| 56 | Tony | Jackson Jr. | Lebanon, MO |
| 58 | Garrett | Alberson | Las Cruces, NM |
| 71 | Hudson | O'Neal | Martinsville, IN |
| 81 | Tanner | English | Benton, KY |
| 84 | Myles | Moos | Lincoln, IL |
| 89 | Mike | Spatola | Manhattan, IL |
| 89 | Ashton | Winger | Hampton, GA |
| 91 | Rusty | Schlenk | McClure, OH |
| 93 | Mason | Oberkramer | Broseley, MO |
| 97 | Cade | Dillard | Robeline, LA |
| 98 | Cole | Swibold | Fairview, IL |
| 99jr | Frank | Heckenast Jr. | Frankfurt, IL |
| 130 | Chase | Osterhoff | Kankakee, IL |
| 157 | Mike | Marlar | Winfield, TN |
| 212 | Josh | Putnam | Florence, AL |