April Power Rankings: Top 10 Pavement Drivers
April Power Rankings: Top 10 Pavement Drivers
Which drivers flexed their muscles and showed some power throughout the pavement racing world.
May 3, 2022
by Rob Blount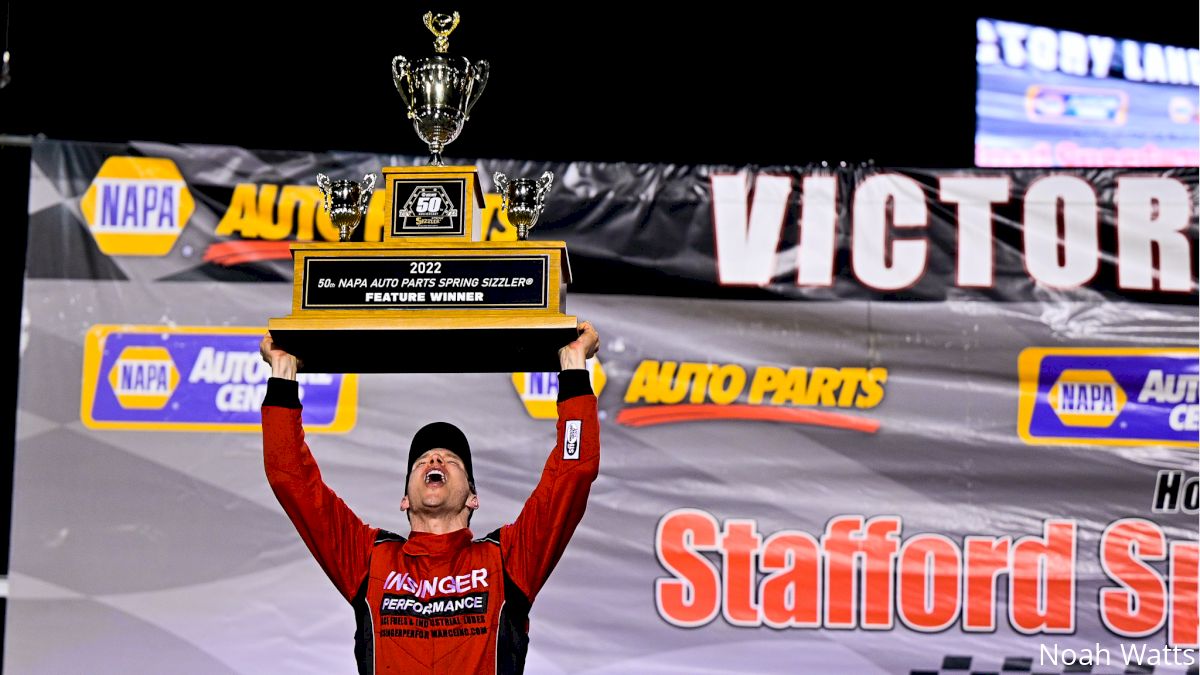 Now that FloRacing has become the home for pavement racing, we figured it was only right to start a pavement-only Power Rankings. With so much racing across Late Models, Stock Cars and Modifieds, nailing down the 10 best drivers might be a challenge, but we figure we are up to the task.
First, we want to explain what qualified a driver to make this exclusive list. Since this is the very first FloRacing Pavement Power Rankings, we wanted to include everything from the start of 2022 to now. The next installment will be just for that month. And so, without further delay, here are the FloRacing Pavement Power Rankings for April.
1. Matt Hirschman – This is an obvious choice. Nobody has been better throughout the early parts of 2022 than Matt Hirschman. Hirschman scored four wins during the World Series of Asphalt at Florida's New Smyrna Speedway, including the inaugural NASCAR Whelen Modified Tour event there, as well as the John Blewett III and Richie Evans Memorial races. Add to that his three SMART Modified Tour wins. Oh, and he also just won the Spring Sizzler at Stafford Motor Speedway for the first time and secured a seat when SRX comes back to Stafford as a result. "Big Money" has been living up to his nickname in 2022.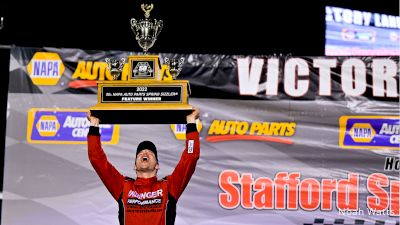 Interview: Hirschman Scores Special Spring Sizzler Win and SRX Ride
2. Layne Riggs – This second-generation driver started off the season as hot as anyone. Riggs walked into South Boston Speedway with plans to upset the status-quo and he did just that. Riggs won the first four Late Model Stock Car races of the season, before finally finishing second to Peyton Sellers in the fifth race of the year. Riggs also added another win at SoBo this past Saturday night, giving him five wins on the season. He recently declared his plans to run for the NASCAR Advance Auto Parts Weekly Series national championship this season, and so far he's the front-runner.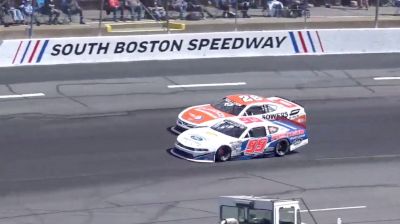 Highlights: Layne Riggs Wins at South Boston Speedway - April 2, 2022
3. Bubba Pollard – After a challenging 2021, Pollard is back in business in 2022. Pollard has three wins already, including CRA SpeedFest, plus three second-place results. Pollard also used a second-place and a fourth-place in a doubleheader weekend at Five Flags Speedway to secure a spot with SRX when they visit Pensacola, Florida.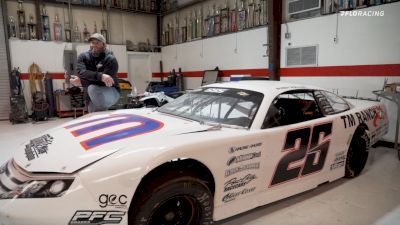 Behind The Scenes: FloRacing Visits Bubba Pollard's Race Shop In Georgia
4. Casey Roderick – This Georgia Super Late Model ace had himself a weekend in Indiana. Roderick swept the ARCA/CRA Super Series and JEGS/CRA All-Stars Tour races on the challenging highbanks of Salem Speedway.
5. William Byron – This Hendrick Motorsports driver has been doing some extracurricular racing in 2022 and it's been going quite well. Byron won two Super Late Model races at New Smyrna Speedway in February, as well as the Easter Bunny at Hickory Motor Speedway. Byron is also a two-time winner in the Cup Series this season, so it's clear his short track racing has been helping him out on Sundays.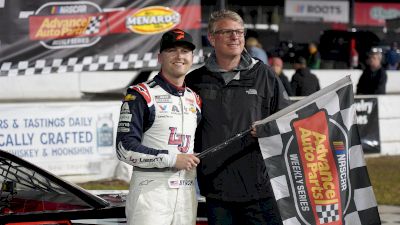 Interview: NASCAR Star William Byron Winning Super Late Model Races
6. Derek Thorn – Thorn came oh so close to winning his first Snowball Derby last December, but he hasn't let that disappointment slow him down in 2022. Thorn went to victory lane in the SRL All-Star Showdown at California's Irwindale Speedway, and then he went back to victory lane at Five Flags Speedway in Florida in a Southern Super Series race this month.
7. Brenden Queen – The man they call "Butterbean" is undefeated at Virginia's Langley Speedway to start off 2022. Three races, three wins. That's a solid way to start off a title-defense year.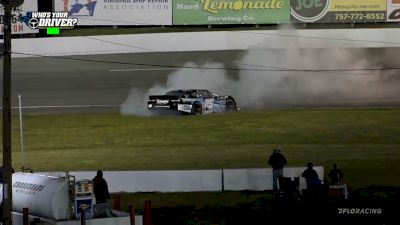 Highlights: Brenden Queen Wins Season Opener At Langley
8. Sammy Smith – The defending ARCA Menards Series East champion has picked up where he left off at the end of 2021. Smith leads the East division points and has two victories so far at New Smyrna Speedway and Five Flags Speedway. He also scored one win on his way to the Super Late Model World Series of Asphalt championship at New Smyrna this year, the second championship there of his career.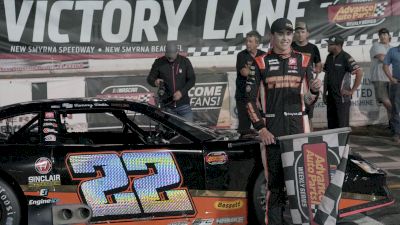 Interview: Sammy Smith Finds New Smyrna Speedway SLM Victory Lane
9. Casey Johnson – This Wisconsin native has had a strong start to his 2022 season. He finished second in the Midwest Tour opener at Wisconsin's Slinger Speedway, but just this weekend he went to victory lane in the Joe Shear Classic 200 at Madison International Speedway, one of the biggest Super Late Model races in Wisconsin. Johnson beat Super Late Model ace Ty Majeski and 2003 NASCAR Cup Series champion Matt Kenseth to get the win.
10. Taylor Gray – Taylor Gray has gone to victory lane twice this season so far. He dominated Dover Motor Speedway's ARCA Menards Series East event this past Friday, and he also showed in March that he can race and win under the toughest of circumstances. Gray went to victory lane in the ARCA Menards Series national event at Phoenix Raceway just days after the team's transporter driver died as a result of injuries sustained in a crash on the way to Phoenix.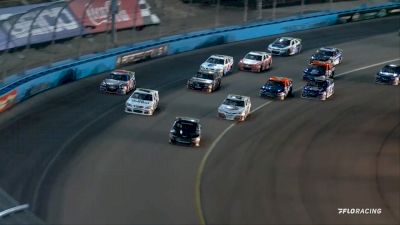 Highlights: Taylor Gray Scores Emotional ARCA Menards Victory At Phoenix