2022 Invasion of the Posse at Bridgeport Motorsports Park
PA Posse & NASCAR Stars Invade Bridgeport Wednesday Night
PA Posse & NASCAR Stars Invade Bridgeport Wednesday Night
NASCAR drivers Christopher Bell and Alex Bowman join the PA Posse as they invade Bridgeport Motorsports Park for the Invasion of the Posse.
Apr 19, 2022
by Brandon Paul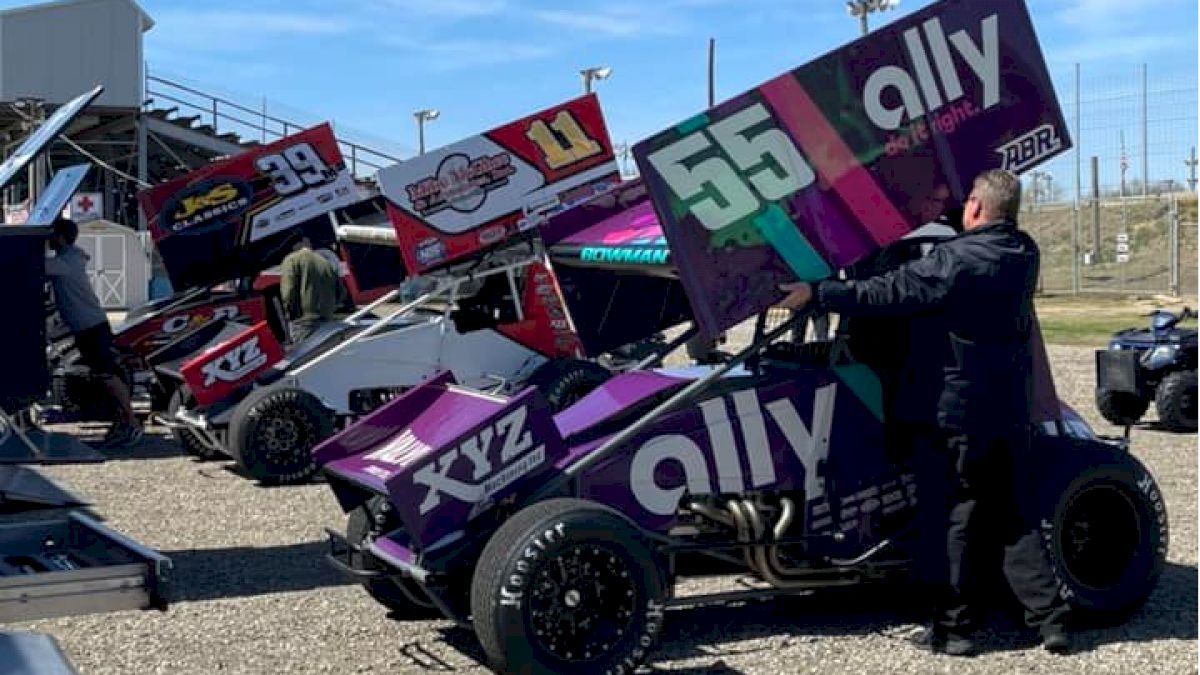 A stout field of Sprint Car drivers from the state of Pennsylvania will invade New Jersey's Bridgeport Motorsports Park on Wednesday night for the Invasion of the Posse. Members of the "PA Posse" will be joined by NASCAR Cup Series drivers Alex Bowman and Christopher Bell for a special mid-week show that will pay $7,500 to the winner.
Originally schedule for Tuesday evening, track officials made the decision to postpone the event one day due to a poor weather forecast. The event at the "Kingdom of Speed" will be held prior to a tripleheader weekend for the Tezos All Star Circuit of Champions in the state of Pennsylvania.
Bell, who drives the No. 20 for Joe Gibbs Racing on the NASCAR Sup Series circuit, will be making his debut at Bridgeport Motorsports Park behind the wheel of the No. 39 Swindell SpeedLab car. Wednesday's race will also be Bell's first Sprint Car start of the 2022 season.
Bowman, who owns his own Sprint Car team, will also make his first trip to Bridgeport Motorsports Park on Wednesday night.
Joining Bell and Bowman on the list of expected entries is Central PA star Danny Dietrich, who has three wins at Lincoln Speedway already this season. Anthony Macri, a winner this season at both Lincoln and Port Royal Speedway, will also be chasing a big victory. Brent Marks, another driver who has visited victory lane at Lincoln this year, is expected to make his way to Bridgeport.
Former Tezos All Star Circuit of Champions winners Justin Peck and Kyle Reinhardt are also on the current entry list for the event.
2021 USAC East Coast Sprint Car champion Alex Bright and Briggs Danner, a nine-time USAC East Coast winner last season, will also be competing in the race.
The full list of expected entries can be found at the bottom of this story.
Joining 410 Sprint Cars on the schedule will be 602 Sportsman. Pits open at 3 p.m. ET on Wednesday, with warmups at 6:15 p.m. and heat races to follow.
Fans unable to make it out to Bridgeport Motorsports Park will be able to watch the action live on FloRacing. If you're not already a subscriber, click here to join today.
Invasion of the Posse Entry List
1x - Chad Trout
5g - Briggs Danner
5w - Lucas Wolfe
10 - Ryan Smith
11A - Austin Bishop
13 - Justin Peck
13s - Jon Stewart
15 - Lynton Jeffery
15/202 - Mark Bitner
19 - Brent Marks
19R - Matt Campbell
20 - Alex Bright
23 - Michael Millard
24 - TJ Greve
27 - Devon Borden
27 - Craig Pellegrini Jr.
35/13s - Tyler Esh
39 - Christopher Bell
39 - Chase Dietz
39 - Anthony Macri
44 - Dylan Norris
44 - Dave Brown
48 - Danny Dietrich
49 - Bradley Howard
51 - Freddie Rahmer
55 - Alex Bowman
67 - Justin Whittall
75/5 - Tyler Ross
85- Ricky DiEva
91 - Kyle Reinhardt
91 - Anthony Fiore