2022 Kyle Larson Late Model Challenge Powered by Tezos at Volunteer
Kyle Larson Has Visions Of A New Prelude To The Dream
Kyle Larson Has Visions Of A New Prelude To The Dream
NASCAR Cup Series champion Kyle Larson wants to see the Late Model Challenge powered by Tezos become an event similar to the Prelude to the Dream.
Apr 11, 2022
by Brandon Paul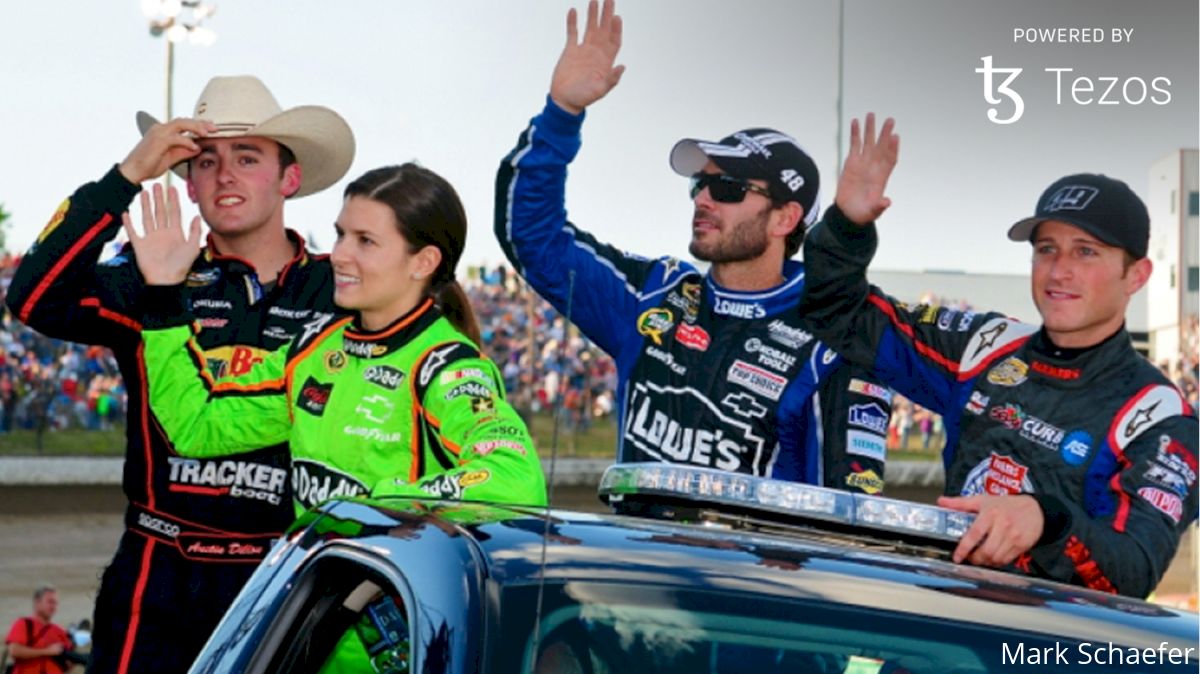 Kyle Larson has made it known that he enjoys racing dirt late models whenever his NASCAR Cup Series schedule allows. Now, he's hoping to promote a dirt track racing event that brings his NASCAR competitors into the world of dirt late model racing.
Larson will be co-promoting the Late Model Challenge Powered by Tezos at Volunteer Speedway on Thursday, April 14. The event will be held less than an hour away from Bristol Motor Speedway, which will be hosting the Food City Dirt Race just three days later.
The Kyle Larson Late Model Challenge Powered by Tezos will pay $20,000 to the winner and feature some of the best dirt late model drivers in the country. Larson will be behind the wheel, as will his Hendrick Motorsports teammate William Byron, who will be making his dirt late model debut.
Larson is hoping that this year's event is the first step to creating an event similar to the Prelude to the Dream at Eldora Speedway.
The Prelude to the Dream was a dirt late model race held from 2005-2012 that featured a full field of NASCAR stars. Winners of the Prelude included Kyle Busch, Clint Bowyer, Jimmie Johnson, Tony Stewart, Carl Edwards and Kenny Wallace.
"Hopefully this is a step in the direction of what I want it to be in the future," Larson said in an interview with FloRacing. "That's kind of to bring back an event similar to the Prelude to the Dream. It's been so long now since that event has happened and there's a whole new crop of NASCAR drivers. I would love to build this event into something like the Prelude down the road. I think it leading up into a NASCAR weekend on dirt is a good reason for Cup guys to want to go run. I don't know what the future holds but I hope this is the beginning to start that."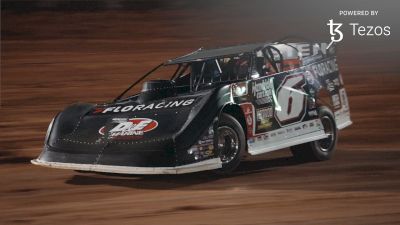 VIDEO: Kyle Larson chats with FloRacing's Derek Kessinger about why he's promoting the Late Model Challenge.
While Larson isn't expecting a full field of NASCAR stars to race in the inaugural event, he knows that his NASCAR competitors have a desire to participate in the event.
"Standing at driver intros at Atlanta, it got brought up about my race. I told the group of drivers I was standing with my thoughts of growing it into the Prelude and they were all for it," he said. "I know the whole field of Cup guys want to run Dirt Late Models. It's just finding the right time and place that works for everybody. I'm not worried about what works for the NASCAR guys but what works for the full-time Late Model teams that would be supplying the rides.
"I had a lot of guys reaching out and wanting to race. It's just a tough time of year with people getting ready for other races, parts shortages and stuff like that. A lot of drivers struck out trying to get rides."
Getting together a field of NASCAR drivers that want to race dirt late models isn't the biggest obstacle in the way of making this an event similar to the Prelude. Instead, it's the logistics involved with having a full field of cars that NASCAR drivers can climb into and drive.
"There's just a lot of logistics that go into it and really making it work," Larson admitted. "When it was at Eldora it worked perfect because it led into the Dream and all of the big teams were already there, they all had their equipment and were ready to go. I'm sure a lot of guys were in their backup cars. You just have to find the right track, right time of year, probably close to a track where a big race is that weekend that a lot teams are going to. There's a lot that goes into it and I hope we have enough time to figure it out and make a really big event."
Larson never competed in the Prelude to the Dream; however, it was always a must-watch event for him during his teenage years.
"I always watched it. We would rent the pay-per-view," he said. "We'd have it at my house, my parents house or a couple of years at our Sprint Car shop. I had just got my drivers license so I would go drive and get the pizzas and get all the food to bring over. We'd have a little get together party, kind of like a Super Bowl Sunday type deal, and watch some NASCAR guys struggle."
The inaugural Kyle Larson Late Model Challenge Powered by Tezos will be streamed live on FloRacing next Thursday, April 14 for those who are unable to attend in person. If you're not already a FloRacing subscriber, click here to become one today.