2022 Kyle Larson Late Model Challenge Powered by Tezos at Volunteer
Which NASCAR Drivers Should Race At Kyle Larson's Dirt Race?
Which NASCAR Drivers Should Race At Kyle Larson's Dirt Race?
Kyle Larson is inviting fellow NASCAR Cup Series drivers to join him for the Late Model Challenge Powered by Tezos at Volunteer Speedway.
Apr 6, 2022
by Brandon Paul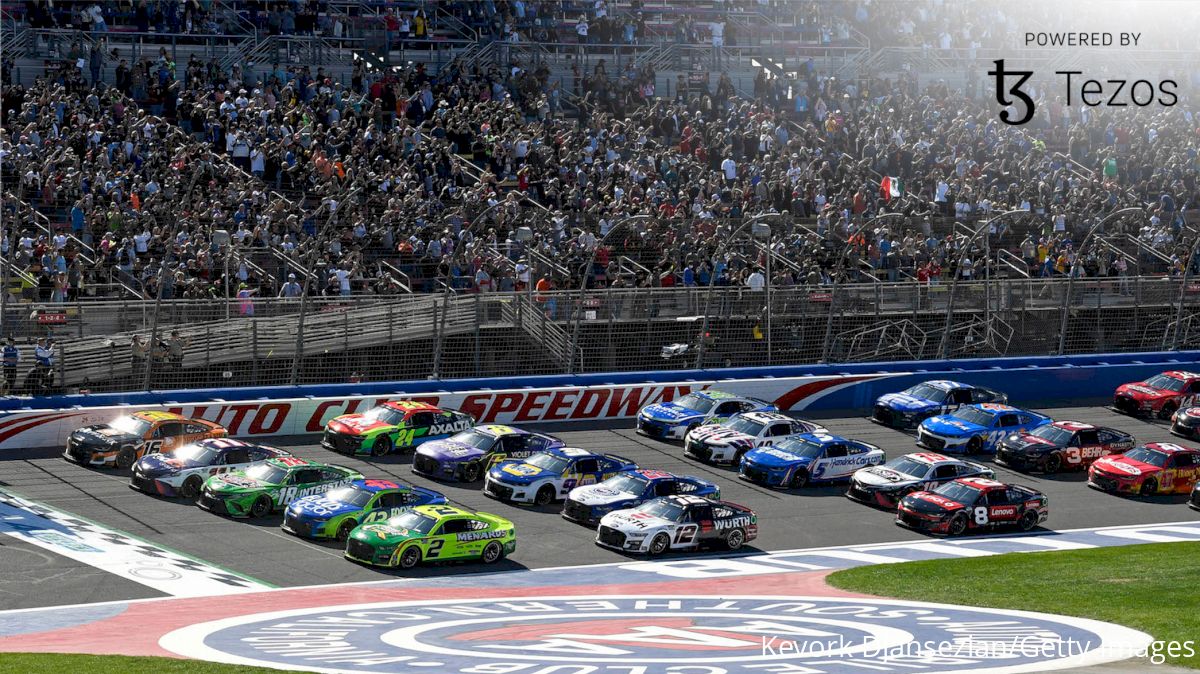 Kyle Larson is hosting a major Dirt Late Model race and he's inviting his fellow NASCAR Cup Series competitors to come race with him.
The Kyle Larson Presents Late Model Challenge Powered by Tezos will be held Thursday, April 14 at Volunteer Speedway in Bulls Gap, Tennessee. Located less than one hour away from Bristol Motor Speedway, the race serves as an opportunity for NASCAR stars to gain valuable dirt track experience prior to the Food City Dirt Race.
Larson, who is serving as a co-promoter of the race with FloRacing, wants to see the event eventually become something similar to the Prelude to the Dream at Eldora Speedway. The Prelude to the Dream was a Dirt Late Model race held from 2005-2012 that featured a full field of NASCAR stars. The event was held prior to the prestigious Dirt Late Model Dream at "The Big E."
Winners of the Prelude included Kyle Busch, Clint Bowyer, Jimmie Johnson, Tony Stewart, Carl Edwards and Kenny Wallace.
It's now been 10 years since the race was last contested and Larson is eager to bring back something similar. He doesn't expect it to happen overnight, but he's hoping to add more and more NASCAR stars to the event as it grows.
That bring us to the question of the hour. Which NASCAR drivers would you like to see strap into a Dirt Late Model to battle Larson and some of the biggest stars in dirt track racing?
[polldaddy]=11086699
We've put together a short list of 10 drivers that we'd like to see and/or wouldn't be surprised to see at the event in the future.
Alex Bowman - Bowman is embedded in the dirt track racing community. While he's more known for owning and driving open-wheel cars, it's hard to imagine he'd be opposed to wheeling a Late Model. He's also one of Larson's Hendrick Motorsports teammates, so that has to carry some weight.
Austin Dillon - Dillon is no stranger to dirt tracks and still holds a deep passion for dirt track racing. Prior to making his way to NASCAR's top three series, Dillon made his first Dirt Late Model start in 2006 before going on to win a handful of races. He finished third in the last Prelude to the Dream at Eldora in 2012.
Chase Briscoe - Briscoe is another driver who is very familiar with dirt track racing. Although he's never competed in a Dirt Late Model race, he has experience in Midgets, Sprint Cars and Micro Sprints.
Chase Elliott - The former Cup Series champion has made it clear that he'll race anything. He's dabbled in Midget races like the Chili Bowl, made his Sprint Car debut, raced Late Models on pavement and Rallycross in recent years. We can only imagine that he's eager to make his first laps behind the wheel of a Dirt Late Model.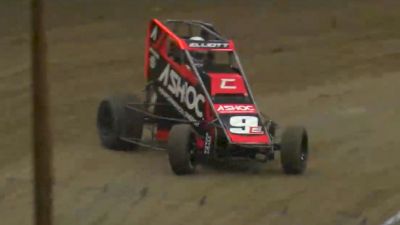 VIDEO: Chase Elliott won his heat race at the 2022 Chili Bowl Nationals.
Christopher Bell - You can't talk about Christopher Bell without bringing up his impressive dirt racing accomplishments. The three-time Chili Bowl winner has experienced loads of success in open-wheel racing but has never raced a Dirt Late Model. Taking the Larson vs. Bell rivalry to a Dirt Late Model race would be must-see TV for motorsports fans.
Cole Custer - Custer isn't known as a dirt racer, but he was recently testing a Late Model at Cherokee Speedway. Could that be a sign of things to come or was he just gaining experience prior to the Bristol Dirt Race?
Joey Logano - Logano shocked the NASCAR world last year by winning the Bristol Dirt Race against a field that included a handful of dirt aces like Larson and Bell. Logano has raced a UMP Modified previously and he also made two starts in a Dirt Late Model at the Prelude to the Dream.
Kyle Busch - Busch is known as a pavement specialist, but he's also been pretty darn good in his select dirt races. In addition to winning the 2012 Prelude to the Dream, Busch also had a strong showing in his Micro Sprint debut at the 2021 Tulsa Shootout. "Rowdy" is a racer, and racer's race anything.
Tyler Reddick - At the age of 15, Reddick became the youngest driver to ever win a Lucas Oil Late Model Dirt Series event. He has a background in Dirt Late Model racing and has expressed a desire to own a Dirt Late Model team in the future.
William Byron - Byron is the only driver on this list with little to no dirt experience beyond NASCAR national series events held at dirt tracks. However, he's been active outside of NASCAR lately winning Late Model races at New Smyrna Speedway and Hickory Motor Speedway. He's also another driver that is connected to Larson through the Hendrick Motorsports team.