Rivals Logan Wagner And Anthony Macri Come Together To Fight Bigger Battle
Rivals Logan Wagner And Anthony Macri Come Together To Fight Bigger Battle
Sprint Car rivals Logan Wagner and Anthony Macri are coming together to turn their heated rivalry into an opportunity to raise money for a good cause.
Mar 24, 2022
by FloRacing Staff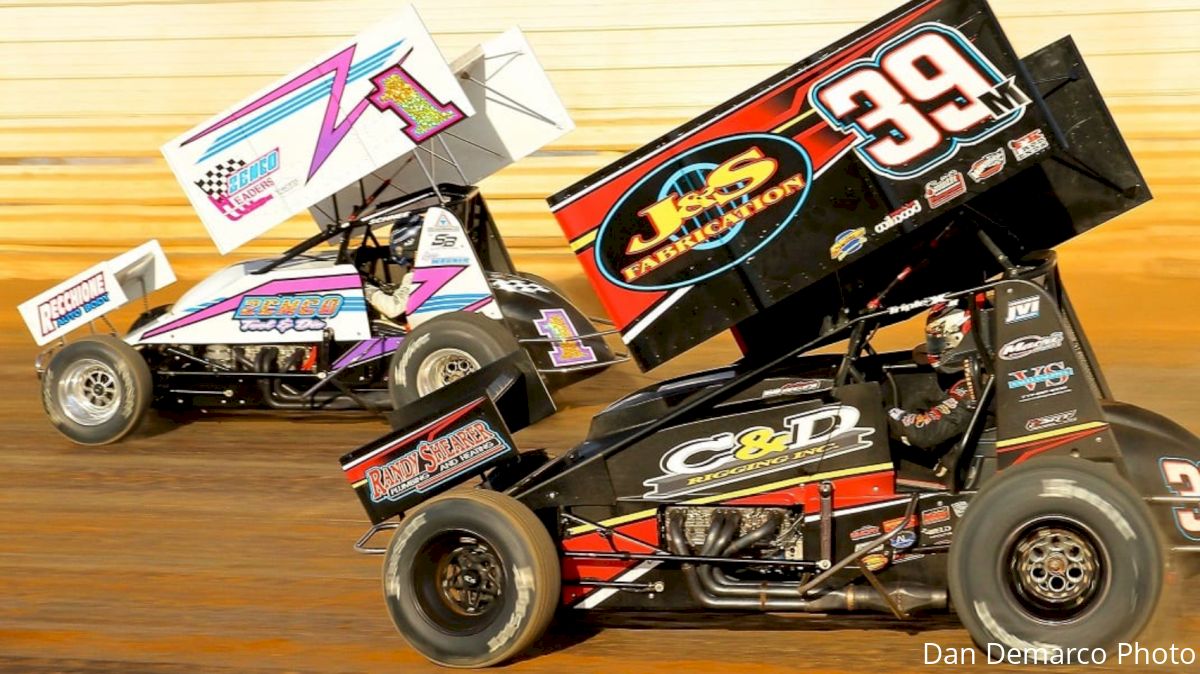 Racing as a sport has always been about passion, and hard-nosed racing on the track has been known to bring out the best and sometimes the worst of those competing night in and night out for the win.
Often as a result, these instances can build rivalries that can last a lifetime and creates a divide among fans and competitors alike.
This past weekend at Port Royal Speedway, Anthony Macri and Logan Wagner were involved in an on-track altercation that not only invoked a roar from the grandstands, but has since spilled over onto social media and created a buzz of conversation not seen at the track in quite some time. While many of the comments and conversation has been in support of the drivers, many others have been negative and aggressive.
Earlier this week, both Macri and Wagner reached out to Port Royal Speedway to to share that communication was made over the phone about the incident. And while they will continue to duke it out on the track as heated rivals and competitors, they wanted to put their competitive differences aside to raise awareness for a greater good and use the negative platform to bring about positive unity among their fans and the racing community.
Reaching tens of thousands of viewers and fans via social media comments, posts and clip shares from the FloRacing broadcast, it seemed that everyone had an opinion on the incident and not all of them were very positive. After speaking, both drivers believe that if they can reach the same amount of fans and viewers for a positive cause via unity, prayer and donations, they could possibly fight a bigger cause than that of who ends in victory lane at the end of the night.
While their battle on the track invoked emotions and passion, there are many fighting battles off the track that could use that same energy in the race for their lives.
Two year-old Adley was diagnosed with B-Cell Acute Lymphoblastic Leukemia on February 10, 2022 and she is currently being treated in Hershey at the Penn State Children's Health Center. She has just completed the induction stage of her Chemo treatment and will be starting her consolidation stage of treatments in the next few days if her numbers are good enough to continue treatments. Adley, who just turned two on February 25, loves Moana, the Wiggles and dancing.
Wagner and Macri have both graciously pledged to donate a portion of this weekend's merchandise sales at the Port Royal Speedway to Adley and her family as she starts out on her road to recovery. As they saw after this past weekend, Central Pennsylvania fans are as passionate as they come in support of their favorite drivers, and they are both encouraging the same fans who spoke their opinion of the racing incident to share this post and come together to support a positive cause.
You can also donate directly at the racetrack this weekend via donation jars. Macri Concrete has also pledged to match every dollar raised via the merchandise sales of both teams.