2022 COMP Cams Late Models at Boothill Speedway
Super Late Model Rookie Wins COMP Cams Series At Boothill
Super Late Model Rookie Wins COMP Cams Series At Boothill
In his first career Super Late Model start, Arkansas driver Tyler Stevens won Saturday's COMP Cams Super Dirt Series race at Boothill Speedway.
Mar 6, 2022
by FloRacing Staff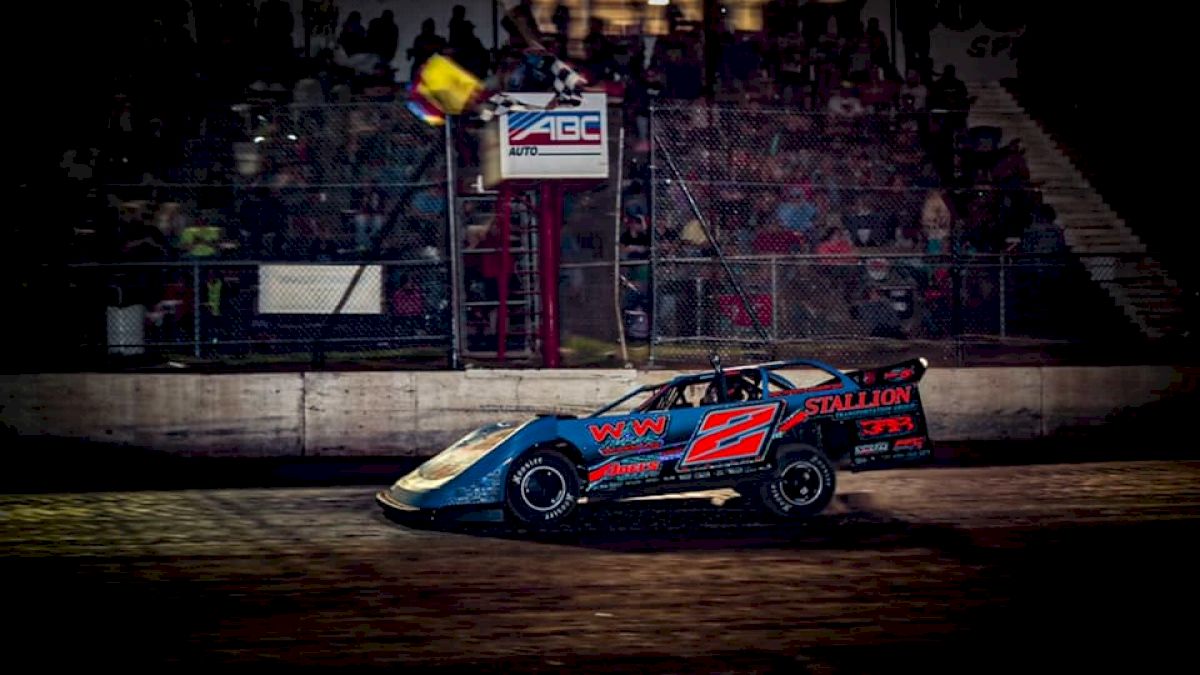 No one was more amazed to be standing in victory lane after Saturday night's 50-lap Comp Cams Super Dirt Series-sanctioned Ronny Adams Memorial at Boothill Speedway in Greenwood, Ala., than Tyler Stevens.
It was, after all, the first-ever feature start in a Super Late Model for the 35-year-old driver from Searcy, Ark.
"Man, I ain't gonna lie," Stevens said, shaking his head as he attempted to grasp the significance of his $10,000 triumph. "This is my first weekend running Supers. I come from Crate (Late Models) last year … so we didn't really know.
"We came into this weekend open-minded. We're gonna run the Comp Cams deal (in 2022) … we were shooting for a top-15. These guys are as good as it gets."
Stevens ended up not merely exceeding his modest expectations but blowing them away. He shot forward from the sixth starting spot to overtake B.J. Robinson of Bossier City, La., for the lead on lap four and never looked back en route to a convincing victory.
Making Stevens's out-of-nowhere success even more memorable was the fact that he experienced an awful outing Friday in the opener of Boothill's doubleheader. He failed to qualify after a qualifying incident damaged his XR1 Rocket car.
"We set ourselves up terribly last night and at that point I was ready to throw the towel in," Stevens admitted. "My wife (Lindsey) and my crew guy Josh kept me going. We didn't go to bed till like 4 this morning and we were back up at 7. This morning at about 9:30 the fuel cell was out of this car, frame was bent, but we got it fixed."
Stevens roared back in Saturday's finale, authoring a storybook performance to realize an accomplishment he had always imagined in his mind.
"When I was 5 years old, Super Late Models was my dream," Stevens said. "Here I am 35 and just now getting the chance to run it."
A winner 184 times in open-wheel modified and Crate Late Model action over the past two decades, Stevens credited his sponsors for "a tremendous amount of support to be able to run Supers." He also gave a big shout-out to his buddy, World of Outlaws Case Late Model Series regular Ryan Gustin, who provided valuable assistance by phone on Saturday from his home in Marshalltown, Iowa.
And after pulling off the almost unthinkable, Stevens had just one answer when asked how it sounded to bag a checkered flag worth 10-grand.
"It sounds like it's gonna be a long night," he said, looking ahead to his pit-area celebration.