USAC
Rankings: Top 10 Dirt Drivers In February
Rankings: Top 10 Dirt Drivers In February
FloRacing ranks the top 10 dirt drivers during the month of February.
Mar 2, 2022
by Brandon Paul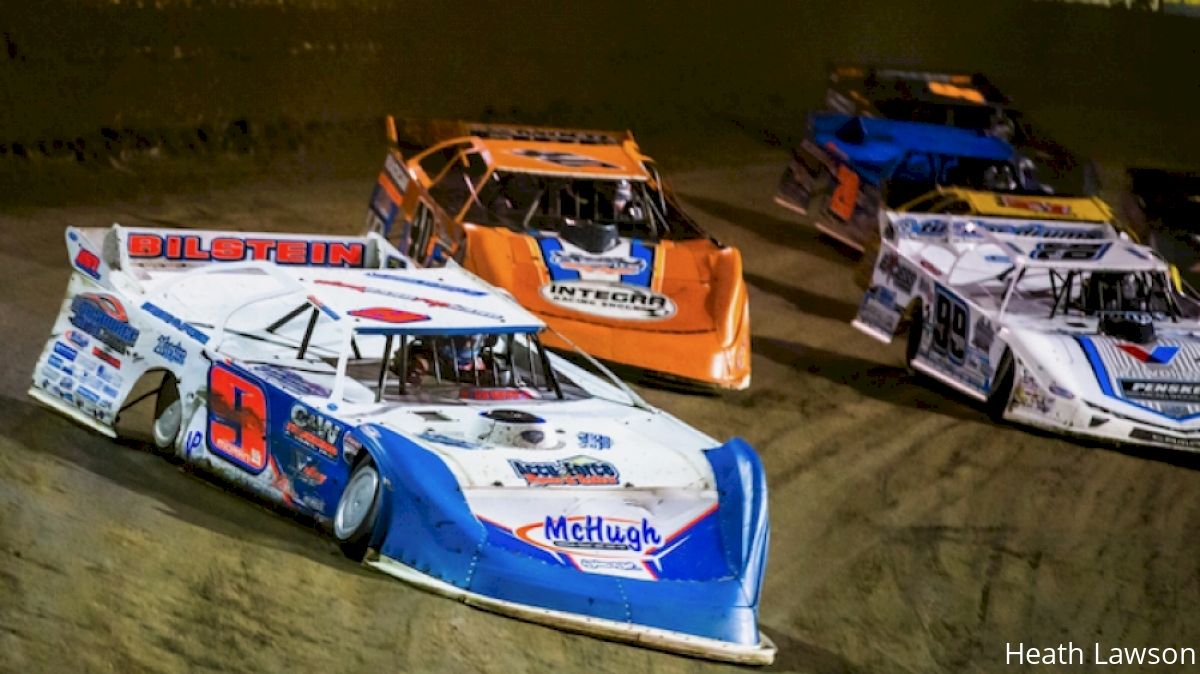 Each year, the month of February serves as a reminder that the racing season has arrived. With racing heating up in Georgia, Florida and beyond, there were plenty of big winners during the second month of the new year. Now, it's our turn to rank the top 10 drivers who performed best during the month.
1) Devin Moran - Without question, the month of February was the best month of Moran's racing career. The driver of the No. 9 Dirt Late Model made his presence known early by finishing first or second in the first six races of the Lucas Oil Late Model Dirt Series season. In addition to scoring victories at Golden Isles Speedway, Bubba Raceway Park and East Bay Raceway Park, Moran claimed the 2022 Wrisco Industries Speedweeks championship for his performance in the 12 Lucas races contested.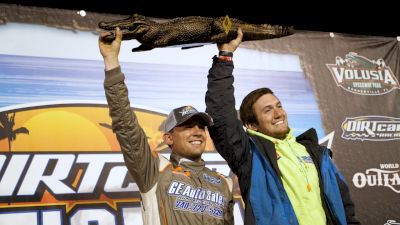 VIDEO: FloRacing's Crew Diaries followed the Moran crew as they tackled Georgia-Florida Speedweeks.
2) Justin Grant - After collecting a pair of victories during the Chili Bowl Nationals in January, Grant stepped up his game even more during the month of February. A stellar two weeks in Florida ended with three wins and an average finish of third in the seven races he competed in. Grant began his trip to Florida by sweeping the pair of USAC National Midget Series events at Bubba Raceway Park before collecting a USAC National Sprint Car victory one week later. In between, he also picked up a runner-up finish in the Xtreme Outlaw Sprint Car Series opener at Volusia Speedway Park.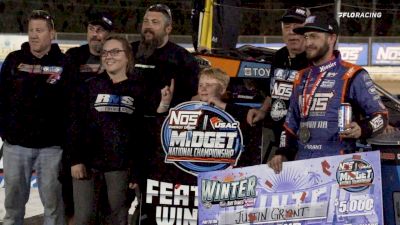 VIDEO: Justin Grant chats with FloRacing's Tyler Burnett after sweeping USAC Midget events at Bubba Raceway Park.
3) Brandon Sheppard - Three straight victories with the Lucas Oil Late Model Dirt Series at East Bay Raceway Park helped vault Sheppard up the rankings and into a podium position. The three-time defending World of Outlaws Late Model Series champion also added another Lucas victory at All-Tech Raceway and left Florida with at total of four winner's trophies.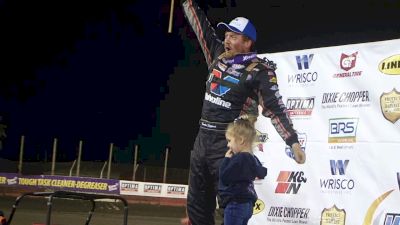 VIDEO: Brandon Sheppard talks with Ben Shelton after his third straight win at East Bay.
4) Emerson Axsom - The rising star from Indiana continued to impress onlookers with a strong showing at Bubba Raceway Park. Axsom won two of three USAC National Sprint Car Series events to kick off the season and finished third in the only race he didn't win. He also added a fourth-place finish with the USAC National Midget Series a week prior in Ocala, Florida. A statement was made by Axsom that he's ready to contend for more wins during the 2022 season.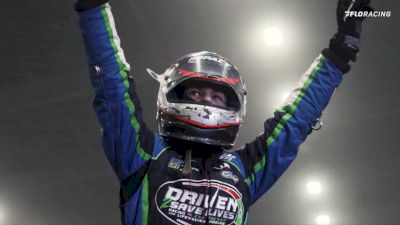 VIDEO: Emerson Axsom joined the Loudpedal Podcast to discuss his strong start to the season.
5) Larry Wight - With the Big-Block Modified season underway, Wight has established himself as a force to be reckoned with in 2022. "Lightning Larry" collected a win, second and fifth-place finish at All-Tech Raceway on his way to claiming the Short Track Super Series Sunshine Swing championship. He then made his way over to Volusia Speedway Park for the DIRTcar Nationals, collecting three top-five finishes and five top-10 finishes in five races. To end the month, he earned a Short Track Super Series Elite qualifier win at Cherokee Speedway before finishing second in the Rebel 50.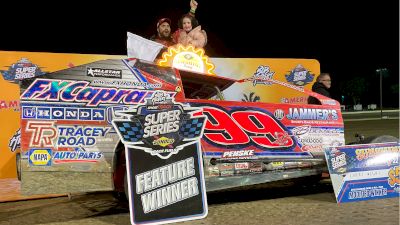 VIDEO: Larry Wight talks to FloRacing's Brandon Paul about his STSS victory at All-Tech Raceway.
6) Tyler Courtney - It didn't take long for the defending FloRacing All Star Circuit of Champions champion to return to his winning ways. Courtney was victorious in the season opener at East Bay Raceway Park on February 14. The next night he drove from his ninth starting spot to finish third. "Sunshine" also joined the World of Outlaws for the DIRTcar Nationals at Volusia Speedway Park and earned a pair of top-10 finishes in three races.
VIDEO: Tyler Courtney kicked off his season in style at East Bay Raceway Park.
7) Ryan Godown - "The Ringoes Rocket" has only competed in one race so far this season, but he made that one race count in a big way. Godown topped a stout field of nearly 60 Modifieds to win the inaugural Short Track Super Series Elite "Rebel 50" at Cherokee Speedway. With the win, Godown collected a $25,000 check and the early points lead in the six-race series.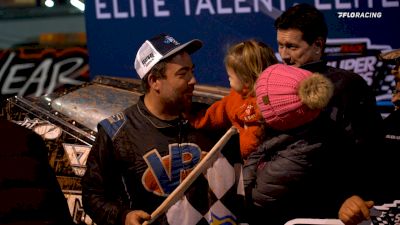 VIDEO: Ryan Godown discusses one of the biggest victories of his career following the Rebel 50 at Cherokee Speedway.
8) David Gravel - The start to the 2022 World of Outlaws Sprint Car season couldn't have gone much better for Gravel. Following a win and three top-five finishes during the DIRTcar Nationals at Volusia Speedway Park, Gravel left Florida with the early season points lead. In addition to his win in the finale at Volusia, he earned finishes of second and fourth.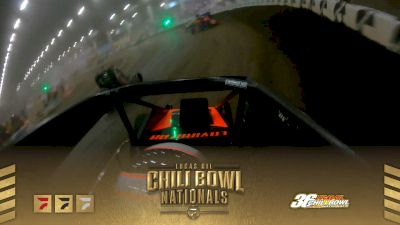 VIDEO: Ride along with David Gravel during his Chili Bowl preliminary feature in January.
9) Brandon Overton - Georgia-Florida Speedweeks didn't go exactly as planned for Overton but that's mostly because expectations are so high following his stellar 2021 season. Despite a few disappointing performances, he still left Florida with a pair of Lucas Oil Late Model Dirt Series wins at Golden Isles Speedway and a World of Outlaws Late Model victory at Volusia Speedway Park.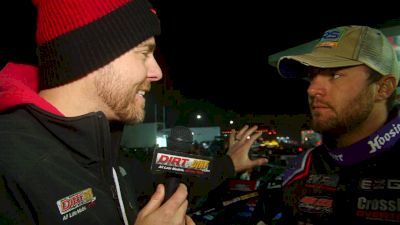 VIDEO: Brandon Overton chats with FloRacing's Michael Rigsby after going back-to-back at Golden Isles.
10) Ross Bailes - When it comes to regional Dirt Late Model racing in the Southeast, Ross Bailes has been at the top of his game for many years. He proved that once again in February by winning the $10,000 Southern All Star Racing Series "Winter Freeze" event at Screven Motor Speedway. He'll now look to collect another $10,000 win in the traditional March Madness event at Cherokee Speedway this Sunday.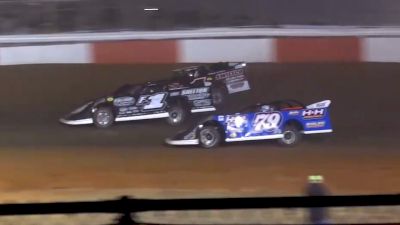 VIDEO: Watch highlights from Winter Freeze at Screven on FloRacing.